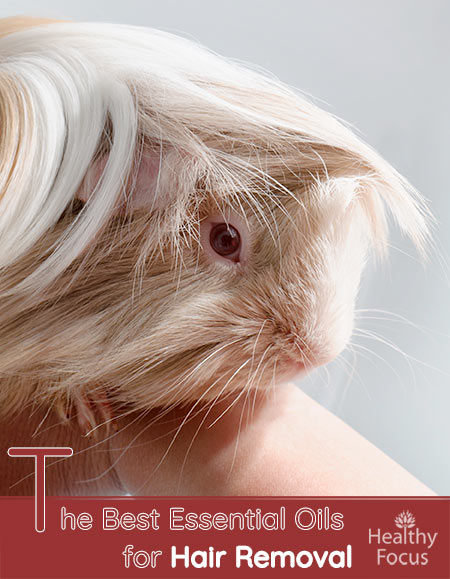 Hair removal is big business. The majority of women and an increasing number of men indulge in various hair removal practices including waxing, shaving, sugaring and lasering.
While body hair is big business, unwanted facial hair appears to be the major concern among women. According to one study about women's attitudes to facial hair, it causes a major psychological burden (1)
Here are some of the facts from the study :
On average, women spend around 100 minutes each week trying to get rid of unwanted facial hair.
The majority of women list facial hair as a major fear.
Around 70% of women cite facial hair as a cause of clinical anxiety.
Over 40% of women say that facial hair causes social awkwardness.
The majority of women lie about the amount of effort and time they spend on keeping their bodies and face hair-free.
Bear in mind that the study only involved 88 women, but it does suggest that unwanted hair can cause a great deal of psychological anxiety that can affect quality of life.
For the vast majority, hair removal is a personal cosmetic choice but a number of women also suffer from a condition called hirsuitism. This condition is not uncommon and affects around 10% of women worldwide.
Hirsuitism is a condition that causes unwanted hair growth. The condition is characterized by the excessive growth of dark and course hair in women. Women with hirsuitism grow hair in areas of the body that men usually grow hair. this includes the chest, face, arms and back.
Hisuitism may arise from an excess of male hormones known as androgens, which includes testosterone. The condition can also be hereditary.
Although hiruitism is not dangerous, it can cause a great deal of emotional upset. The body hair can leave women feeling self-conscious about their appearance and some may develop depression.
Essential Oils for Removing Unwanted Body Hair
Whether you suffer from hirsuitism or you just want to get rid of your body hair for cosmetic reasons, there are a number of essential oils that may help.
You can not expect the same results as you would from using a more traditional hair removal treatment. However, essential oils may be more gentle on your body and have fewer unwanted effects than more forceful remedies like waxing or shaving.
While essential oils have not traditionally been used to remove unwanted hair, they may be rather effective. Some research suggests that certain oils may be an effective and safe treatment for unwanted hair growth.
Nevertheless, essential oils can be used as an ingredient in home made treatments. They make for a skin-friendly, non-toxic ingredient in shaving foams, face masks, skin sprays and moisturizers that you can apply after removing your hair. More on these recipes later.
The following essential oils are some of the best according to research and anecdotal evidence.
Before applying any essential oils to your skin, it is important that they are diluted in a suitable carrier oil.
Lavender Essential Oil
Very few studies have been conducted into the effects of essential oils on unwanted hair growth. By and large, we are depending on anecdotal evidence got their effects. However, one oil that has been studied for its effects in treating hirsuitism is lavender essential oil.
Lavender essential oil is one of the most diverse of all essential oils. It can help treat a wide range of physical issues and is also an extremely popular remedy for emotional conditions like depression and anxiety. It is also very good for your skin and is one of the few essential oils that can actually be applied undiluted.
According to research, it may also help get rid of unwanted body hair.
One study published in 2013 examined the effects of lavender oil combined with tea tree essential oil on 24 women with mild hirsuitism.
12 women were treated with an oil spray containing both essential oils while the remainder were treated with a placebo. After applying the treatment twice each day for three months, the effects were evaluated. The researchers found that the women treated with the essential oil sprat had a significant decrease in hirsuitism and hair diameter while no change was seen ion the placebo group.
The researchers concluded that applying a combination of tea tree and lavender essential oil topically to the skin could reduce mild hirsuitism. The treatment might be a safe, effective and economic future option for treating mild idiopathic hirsuitism. (2)
Tea Tree Essential Oil
Tea tree essential oil is another extremely diverse oil with countless therapeutic benefits, it has outstanding anti-inflammatory and antimicrobial properties making it a popular choice for a broad range of conditions.
When it comes to getting rid of unwanted hairs, tea tree oil has demonstrated some abilities. The study we referred to earlier found that a combination of tea tree and lavender essential oil helped reduce hair growth and hair thickness in women with hirsuitism. (2)
Spearmint Essential Oil
There is not a great deal of evidence regarding the hair removal effects of any other essential oils but a number are used by women for this very purpose. These include spearmint essential oil, which has been recommended to alleviate various female conditions including menstrual pain and hirsuitism.
One study looked at the effects of spearmint essential oil on PCOS. Polycistic ovary syndrome is a disorder linked to hyperandrogenism that causes a number of symptoms including obesity, oxidative stress, abnormal menstrual cycles and hirsuitism.
The study found that spearmint essential oil had antiandrogenic effects and could alleviate PCOS and symptoms like hirsuitism and menstrual pain. (3)
It should be noted that the study was conducted on animals and there is no evidence that the results would be replicated in humans.
Grapefruit Essential Oil
Grapefruit essential oil is sometimes recommended to get rid of unwanted body hair. It also has a delightful, uplifting scent that can elevate your mood and is often used to treat fatigue, depression and headaches.
Whether or not it can help remove unwanted hair is unknown. It is sometimes recommended for this purpose but it should be noted that citrus oils like grapefruit are phototoxic.
If you apply this oil to your skin, you must avoid exposing yourself to UV rays for at least 24 hours. For this reason, it is not recommended that you apply grapefruit essential oil to your face.
Frankincense Essential Oil
Frankincense is another popular essential oil with a wide range of potential benefits. It has excellent anti-inflammatory and antibacterial properties and is very friendly to the skin.
It can strengthen and tone the skin making it an excellent choice for the face and other area of the body where signs of age are showing.
There is no evidence that frankincense essential oil can help remove unwanted hairs but it makes for an excellent ingredient in shaving foams or face masks.
Turmeric Essential Oil
Turmeric has a number of excellent medicinal properties. A number of recent studies have demonstrated that this spice has powerful antioxidant, anti-cancer and anti-inflammatory benefits and it is widely used as a natural remedy for conditions ranging from arthritis to depression.
It is also very good for your skin. Its antioxidant and anti-inflammatory prowess can help boost the appearance and may help remove wrinkles and other signs of aging.
Turmeric and its essential oil owe many of their benefits to the presence of a substance called curcumin. Curcumin has been widely studied for its medicinal effects which you can read about here.
While there is no evidence that curcumin can help in the removal of unwanted hair, it makes an excellent addition to home made face masks or shaving foams.
How to Use Essential Oils for Hair Removal
As we have already noted, applying essential oils to your hair will not make them drop out and simply disappear. They can however be used along with other remedies. You can add your essential oils as an ingredient for a home made shaving gel or a face mask or use them to treat your skin after you have shaved or waxed.
Here are some essential oil ideas and recipes for dealing with unwanted hair :
Lavender and Tea Tree Oil Spray
One of the very few studies into the effects of essential oil on hirsuitism found that a combination of tea tree and lavender essential oil could reduce the amount and thickness of unwanted hairs.
To see any effects, you will need to use this remedy daily for several months and there is no guarantee that it will work at all. nevertheless, this combination of essential oils can provide a real treat for your skin.
10 drops of of tea tree oil
10 drops of lavender oil
1 tablespoon of a carrier oil such as jojoba, coconut or sweet almond oil.
distilled water
Add the essential oils and your chosen carrier oil to a two ounce spray bottle. Then fill the bottle with distilled water and shake before use. Apply to your the affected area of your face or body twice a day for as long as necessary.
Natural Shaving Gel
Essential oils make for a soothing and natural shaving gel. They have excellent anti-inflammatory and antibacterial properties and come with no harmful chemicals.
a cup of aloe vera gel
12 drops of tea tree essential oil
10 drops of lavender essential oil
5 drops of frankincense essential oil
Put the aloe vera gel in a 4 oz glass container. Stir in your three essential oils. Store in a cool place. When needed, simply take enough gel from the container and apply the cool gel to your skin before shaving.
Essential Oil After Shave
Essential oils are less likely to irritate the skin than many commercial after shave products. this recipe makes a natural and effective alternative. If you have nicked your skin while shaving, the antibacterial nature of this treatment can help heal the wound and prevent bacteria taking hold.
one cup of Shea butter
one cup of virgin coconut oil
10 drops of lavender essential oil
10 drops of tea tree essential oil
5 drops of franinsence essential oil
an 8 oz glass jar
Ass your coconut oil and shea butter to a bowl then mix in your essential oils. Whisk the ingredients well until they become smooth and creamy then pour into your glass jar.
The finished product makes for a wonderful after shave that you can apply to your skin after shaving. It can help sooth razor burns and protect against ingrown hair.
Essential Oil Face Mask
You can also use your essential oils as an ingredient in a home-made face mask to give your skin a treat and protect against coarse hair growth.
Half a cup of chickpea flour
1 teaspoon of saw palmetto powder
5 drops of turmeric essential oil
5 drops of lavender essential oil
Soy milk
Put the chickpea flour and saw palmetto in a bowl. Add sufficient soy milk to make a nice smooth paste. Stir in your essential oils then apply the mixture to your face. Avoid applying the mask to the skin surrounding your eyes and your eyebrows and avoid getting close to the hairline.
Allow the mask to dry on your face and let it work for 20 minutes or so. Don't wash off the mask, instead you should rub it off working against the direction of any hair growth. you should try and gently scrub off the hair along with the dry paste.
Final Thoughts
Many women are extremely self-conscious about having excessive body hair and facial hair. The hair removal business is huge with many treatment options including waxing, shaving and electrolysis.
Some women also suffer from a condition called hirsuitism. One of the unwanted side effects of the condition is the growth of hair in areas usually seen in men.
Essential oils are unlikely to help remove your hair in the same way as other hair removal products and treatments but they can be used as a safe and skin-friendly ingredient in a home-made hair removal treatment like shaving gel, aftershave or a face mask.
One of the very few studies done into the effects of essential oil on hirsuitism found that a combination of lavender and tea tree oil was moderately effective in reducing the amount and texture of body hair.
Do not use essential oils undiluted. They are very powerful and should always be combined with a suitable carrier oil before applying them to your skin.
Have you ever used any of these essential oils or any other essential oil to help remove unwanted hair. Or have you ever used them as an ingredient in a hair removal product? Please let us know which oils you have used and what you thought of its effects. We would be very happy to hear from you.