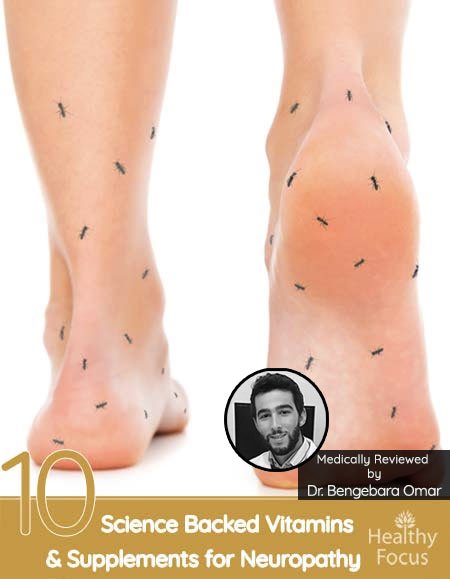 Medically Reviewed by Dr. BENGEBARA Omar
MD, ER Doctor & Surgery Resident – Reviewed & Approved on November 05, 2018
–Written by Marc Seward
When these nerves are damaged or destroyed, they fail to perform their job effectively which results in the condition we know as neuropathy. As a result, people with the condition may not feel pain when they should or experience feelings of pain when there is no physical reason for it.
Lifestyle Changes
For people suffering with neuropathy, certain lifestyle changes can have a very positive effect. Eating well is very important while getting plenty of exercise can also make a difference.
Eat a Healthy Diet : While research into the link between neuropathy and dietary supplements is ongoing, most experts agree that eating a good healthy diet is critical. This is especially true of people suffering from diabetic neuropathy. Diabetics should try to eat a diet rich in essential nutrients while low in calories and fat. Try to eat plenty of fresh fruit and vegetables as well as whole grains and legumes. Neuropathy has also been linked to a deficiency in vitamin B-12. Foods rich in B-12 include poultry, lean meaty, fish and eggs.
Get Plenty of Exercise : Exercise can play an important role in managing blood sugar levels in people with diabetic neuropathy but it can also help ease the symptoms in of neuropathy in non-diabetics. If you have not done much exercise lately, do not overdo it. Start with some gentle exercises like brisk walking or swimming. Try to get at least 30 minutes of exercise each day.