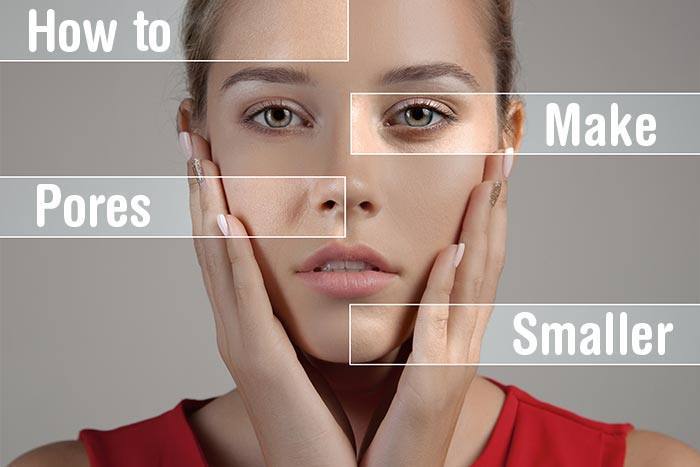 How to Make Pores Smaller
Can you magically shrink your pores? Unfortunately, no. However, you can create the illusion of small pores, giving your skin a smoother and more youthful appearance.

Pores are the tiny openings of the hair follicle and each pore contains a sebaceous gland, which produces oil to moisturize your skin. The size of your pores are genetically determined, however, the appearance of your pores can expand or contract depending on how your treat them.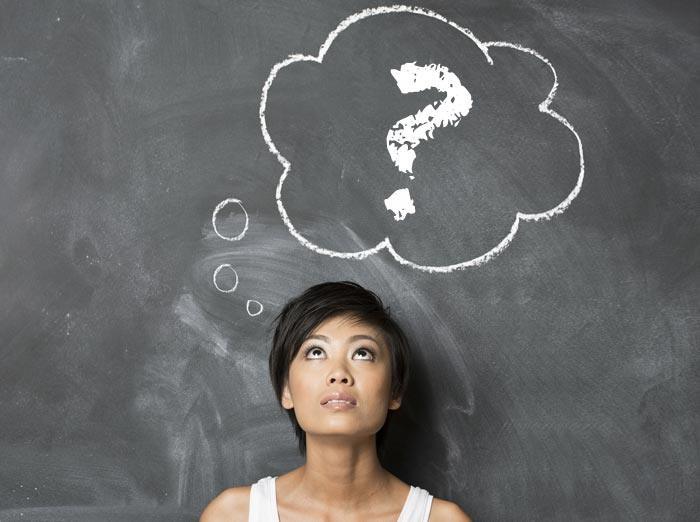 What Causes Large Pores
Despite pore size being dictated by genetics, if you do not properly care for your skin, your pores can become enlarged, giving your skin a rough and uneven appearance.
Age
Its true, aging is one of the worst things that can happen to our skin. Unless we discover a magic potion to stop time from wreaking havoc on our skin, short of surgery, there is nothing we can do halt the process. With age, our skin begins to lose some of its elasticity. When the collagen breaks down, our skin begins to sage, stretching the pores and giving them an elongated appearance.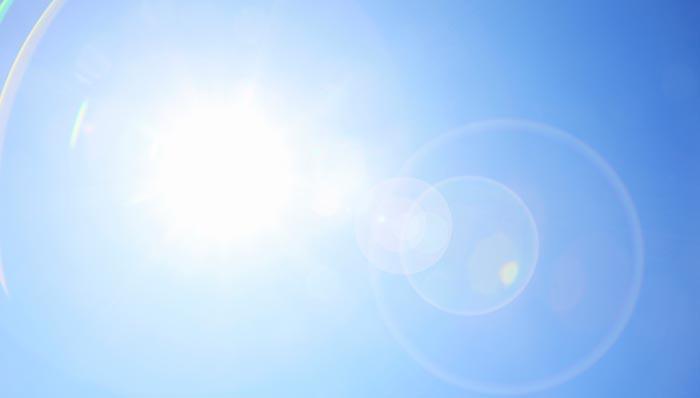 Sun Damage
Excess sun exposure both prematurely ages your skin and causes the collagen to break down under the skin. Skin begins to sag and look deflated, pulling on the pores and making them look much larger. The more you expose your skin to the sun unprotected, the more damage that is done. It is important to always wear sunscreen when heading outdoors, if not for cancer protection, but the appearance of your skin as well.

Clogged Pores
When your pores are clogged with excess dirt, oil, and make up, they become engorged, stretching your pores out. Diligently washing your face every morning and evening will help keep your pores clear of these impurities. Removing these particles and gunk from your pores will not only minimize the appearance of your pores, but prevent future breakouts as well.


Tips How to Make your Pores Look Smaller
Sure, you cannot actually shrink the actual size of your pores. However, there are several step you can take to fake the appearance of smooth poreless skin.

By adopting this skin care regimen, you will not only notice dramatic results, but by sticking with the beauty routine, you will maintain a beautiful complexion.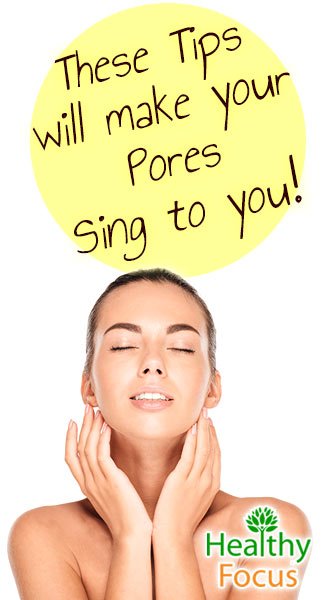 Regularly cleanse your skin
To keep those pores clear, wash your face every morning and every evening with a gentle, oil-free cleanser and then rinse with cold water. A splash of cold water will shrink those pores right up.
Use a toner or astringent
Using a toner or astringent after washing your face will help to remove any debris left behind after cleansing. When trying to decide between using a toner or astringent, consider your skin type.

Astringents are just like toners, except they are alcohol-based and a bit stronger. Using an astringent will tighten and constrict your facial tissue, giving the appearance of smaller pores. Astringents are recommended for oily, more tolerant skin. If you have sensitive or dry skin, or suffer from rosacea or other skin conditions, a gentler toner is recommended.

Exfoliate
Exfoliating your skin is crucial step in any beauty regimen to maintain clear pores. By exfoliating your skin, you are sloughing off the dead layer of skin on top of the dermis.

These dead skin cells are guilty of clogging your pores and making them appear enlarged and inflamed. Exfoliating your skin on a regular basis will also scrub away any dirt, make up, and excess oil from getting trapped into your pores.

It is recommended to exfoliate your 1 to 3 times a week, depending on your skin type. If you have sensitive skin, once a week will suffice, while those with oily skin should exfoliate more.
To exfoliate, you can use an exfoliating cleanser, or purchase gels, masks, lotions that contain exfoliating ingredients such as fruit enzymes, alpha hydroxy acids, or retinol. If you are prone to acne breakouts, look for an exfoliator with salicylic acid, which will help banish blemishes.

Chemical Peels
If you want to go a step above the exfoliation process, try a chemical peel. A chemical peel will minimize the appearance of large pores—cleaning them out and dissolving any dead skin and gunk that clogs them up.

This process makes your skin look smooth and radiant. Since chemical peels are a bit stronger than normal exfoliation, use sparingly and introduce them into your skin care routine slowly.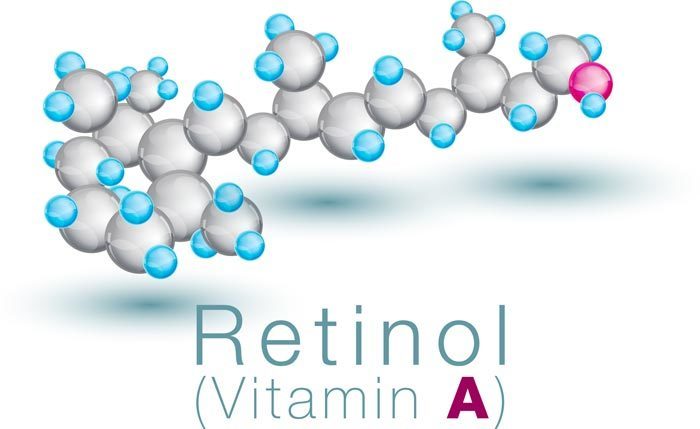 Retinol
Try incorporating products with retinol into your skin care routine. Retinol not only prevents clogged pores and decreases oil production, but it also promotes the cell turnover rate.


Rich in vitamin A, retinol has anti-aging properties, which boosts collagen production, plumping up the skin and eliminating fine lines. Topical retinol creams are also recommended for those suffering from acne. The cream prevents blackheads from forming by cleaning out and closing the pores while giving the skin a more even appearance. Not bad.
Moisturize
Moisturizing treatments are extremely important in balancing the oil production of your skin. In the morning, apply a light moisturizer with sunscreen. At night, apply a moisturizer after cleansing to maintain hydrated, healthy skin. If you have skin that is on the oily side, choose a moisturizer that is oil-free and labeled non-comedogenic.
Sunscreen
To prevent sun damage from occurring, always be sure to apply a lightweight sunscreen before leaving the house. Applying a moisturizer that is at least SPF 15 in the morning should do the trick.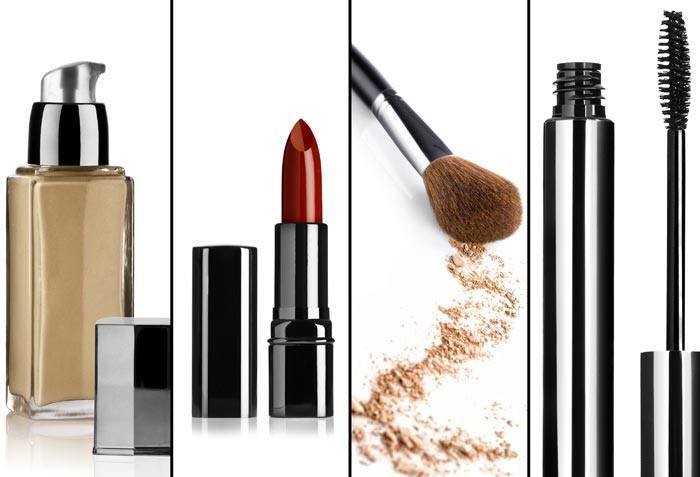 Non-comedogenic make up
When applying make up to your face, make sure that it is non-comedogenic. The term non-comedogenic means that the product contains ingredients that will not clog your pores.

Change your beauty routine
The worst possible thing you can do to your pores is to go to bed with a face full of makeup. The evidence of your lack of due diligence will be there to confront you in the morning in the form of enlarged pores and breakouts. If you work out, be sure to wash your face before and after your workout, as sweat can carry left over make up and debris into your pore openings. Gross.

Clay Mask
Using a clay mask treatment once or twice a week will help draw out impurities out of your pores. A clay mask will contribute to the appearance of small pores and smooth, flawless skin.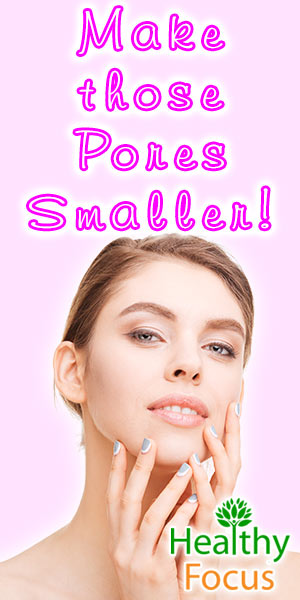 Now that you have your new skincare routine down, there are some other things you can do to help maintain the appearance of a flawless, poreless complexion.
Drink plenty of water. Water is essential to keeping your skin moisturized and healthy. Consider replacing sugary sodas, energy drinks, and juices with water to help shrink the appearance of your pores.
Maintain a healthy diet. Poor diets have been linked to excess sebum production, which can clog your pores, giving them an engorged appearance.
Don't touch or pick at your face! If you pop or pick a pimple, you run the risk of permanently damaging your skin, leaving an inflamed pore and unsightly pock mark.
Always wash your face before applying make up, to prevent old make up and debris from becoming lodged into your pores.
Always wash all traces of make up of your face before going to bed. If you have a tendency to skip this step, keep face cleansing clothes in your nightstand beside your bed.
Avoid smoking or drinking excess alcohol, which disrupts the blood flow to the skin, contributing to wrinkles, enlarged pores, and dull lifeless looking complexion.