What is Spikenard Essential Oil?
Spikenard (Nardostachys jatamansiis) is a relative of valerian root that is common in the Himalayan regions and grown in Nepal, Bhutan, India and China.
Nardostachys jatamansiis a flowering plant sometimes called nard, nardin or muskroot. The essential oil derived from the spikenard plant has traditionally been used in Ayurvedic medicine. Since ancient times it has been used in religious ceremonies and traditional medicine.
The rhizomes or underground stems and roots of the plant have a rich history of medicinal use which is recorded in both the Bible and the Quran and in Homer's Iliad. These days it is valued around the world for its therapeutic and aromatherapy benefits, its grounding qualities and its earthy woods-like fragrance.
In traditional Indian medicine, spikenard has been used to calm the mind and ease stress. Spikenard is used by Ayurvedic practitioners to treat a variety of mind and nerve complaints including epilepsy, hysteria and mental fatigue.
Recent animal studies as well as some clinical trials have gone some way to confirming these traditional uses. Unfortunately, owing to degradation of its habitat and over exploitation of the plant spikenard is now considered to be critically endangered. (1) Because of its endangered status, spikenard essential oil is typically distilled from sustainably harvested plants.
The Properties of Spikenard Essential Oil
Anti-inflammatory: One of the main properties of spikenard essential oil is its ability to alleviate inflammation. Spikenard essential oil fights inflammation in any part of the body, particularly in the respiratory system, the digestive system, and the nervous system.
Anti-bacterial: Spikenard essential oil is loaded with antibacterial properties, which makes its especially useful in treating skin ailments resulting from bacterial infections. Gently apply spikenard essential oil to a wound to fight infection or to prevent one from setting in. Spikenard essential oil is also effective in fighting other bacterial infections as well, such as a bacterial infection that may be growing inside of the body. Spikenard essential oil can fight bacterial infections in the kidneys, bladder, and urethra. If you're suffering from food poisoning, athlete's foot, sepsis, tetanus, and cholera, spikenard may help assist in treating the condition.
Antifungal: Spikenard essential oil is a known antifungal, making it effective in treating many skin conditions caused by a fungus, such as dermatitis, psoriasis, patches on the skin, or painful itching. Spikenard essential oil may treat other ailments caused by fungus, such as food poisoning.
Deodorant: Spikenard essential oil has a very pleasant aroma. Its earthy scent provides a natural, mossy fragrance and is quite pleasing to the nose. Many find such a natural scent to be relaxing, giving a turbulent mind a sense of well-being. For this reason, many people like to infuse spikenard essential oil, using it as a room deodorizer. Unlike many room deodorizers, spikenard essential oil is not loaded with synthetic scents, which may cause allergies or headaches.
Sedative: The sedative qualities of spikenard essential oil helps one maintain a mental, psychological, and physical balance, particularly in times of stress. Spikenard essential oil takes a three-pronged approach when it comes to calming the body and mind enough so it can relax enough to get peaceful sleep. It calms down any physical inflammations in the body, particularly in the nervous system or digestive tract. Psychologically, it calms you down by alleviating feelings of stress, depression, anger, anxiety, and panic. Spikenard essential oil may also help relieve feelings of restlessness and cardiac afflictions, such as heart palpitations.
Laxative: The laxative properties may help those who aren't feeling so regular. What we don't realize is that constipation can take a tremendous toll on the body, leading to a whole host of other afflictions and problems within the body. The laxative properties of spikenard essential oil provide a more natural alternative to harsh, commercial laxatives. While commercial laxative may relieve your symptoms, they have a tendency to wreak havoc on your intestines, by flushing out the mucus membrane, leaving the walls of your digestive tract too dry. Using spikenard essential oil will leave your digestive system intact while calming frazzled nerves that often come along with digestive issues.
Uterine: The uterine properties of spikenard essential oil are very important to hormone production. Spikenard essential oil helps to stimulate the ovaries and uterus into secreting the hormones progesterone and estrogen. By helping to jumpstart these hormones, spikenard essential oil is particularly useful when trying to reproduce. The uterine properties of spikenard essential oil help to maintain the health and efficacy of the reproductive organs.
When it comes to its medicinal abilities, the majority of spikenard's benefits can be attributed to its rhizomes and roots from which the essential oil is steam distilled. The essential oil contains antibacterial, antifungal, anti-inflammatory properties as well as deodorant, laxative and uterine qualities.
Like so many essential oils, these medicinal qualities give spikenard a wide range of medicinal uses. Despite being a less well-known essential oil, Spikenard is a handy natural weapon against numerous complaints.

 Benefits of Spikenard Essential Oil
1. Fungal Infections
Fungal infections are very common and spikenard essential oil has potent anti-fungal properties that can help you to treat a range of fungal infections. Coupled with its antibacterial properties, spikenard's anti-fungal properties can help treat a variety of fungal skin conditions like athlete's foot and jock itch. Not only does it help with skin complaints but it also effectively deals with internal infection caused by fungus like food poisoning.
2. Skin Conditions
Because of its antibacterial and antifungal properties, spikenard essential oil is a very effective natural remedy for a whole range of skin conditions caused by bacterial infection. It can be applied directly to the skin to treat dermatological complaints like psoriasis and eczema and to help combat some of the skin's signs of aging like wrinkles
3. Cuts and Wounds
Not only do its antibacterial properties give spikenard essential oil a range of skin applications but it can also help to destroy bacterial growth within the body. Spikenard essential oil can be applied directly to minor cuts and wounds to prevent bacteria from taking hold and spreading.
4. Stress and anxiety
Who does not want a quiet mind? Stress and anxiety are a real plague in today's modern world and there are no signs that they are going to disappear or diminish any time soon. We are fortunate that so many essential oils offer a natural and safe method of alleviating the symptoms of stress and anxiety without recourse to the often addictive pharmaceuticals which nearly always bring the risk of side effects.
Animal studies suggest that the antioxidant abilities of spikenard may be responsible for its anti-stress effects. (2) Spikenard has a long history for its soothing qualities which go back to biblical times; indeed it was nard that Mary Magdalene is said to have used on Jesus Christ in order to soothe him and take away his worries.
These days spikenard essential oil is used as a sedative to help with a number of anxiety and stress related issues such as panic, palpitations, restlessness and sleep disruption. Whether you massage it into your body or diffuse it in your bedroom, spikenard essential oil can help your mind relax and promote a comfortable night's sleep.
5. Heart Health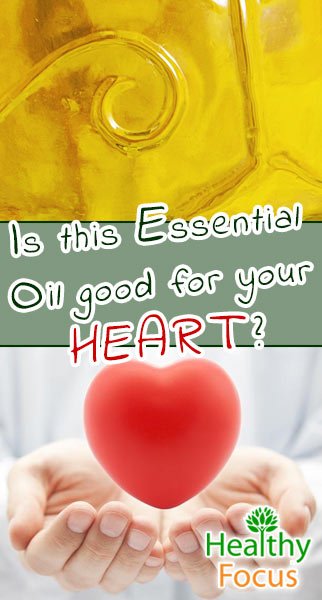 There is some evidence to suggest that spikenard can lower cholesterol levels by increasing good cholesterol and decreasing total and bad cholesterol levels. As a result one of the traditional uses of spikenard in cardiovascular care is supported to some extent.
Although there have been no clinical trials to back up these claims, animal studies provided researchers with positive results. (3)
6. Laxative
One of the traditional uses of spikenard is as a laxative to relieve constipation. Constipation can be a debilitating and painful condition and one that troubles many people. While commercial laxative products are available, they can be harsh on the digestive system and run the very real risk of side effects so a natural remedy is always desirable.
7. The uterus and ovaries
Spikenard essential oil has been traditionally used to help women maintain the health of their reproductive organs. The oil helps stimulate the ovaries and the uterus and promotes the excretion of hormones such as progesterone and estrogen and generally keeps the reproductive system in healthy working order.
8. Inflammation
Spikenard essential oil is used to treat a variety of inflammatory conditions because of its powerful anti-inflammatory nature. It has applications that cover a range of inflammatory conditions whether they affect the affect internal systems that are vital to keep our body working effectively such as the digestive and circulatory systems or painful joint conditions like rheumatism. If you are suffering from an inflammatory condition, you could do a lot worse than trying spikenard oil.
9. An Aromatic Deodorant for your Home
The fragrance of spikenard essential oil is earthy or woodsy and that some people refer to as mossy. This delightful fragrance can help your living environment and have your house smelling fresh.
When diffused in your home, spikenard can help remove all sorts of nasty smells like cooking and stale tobacco and will be a pleasant treat for any guests.
10. Potentially can help fight Parkinson's
Nardostachys jatamansiis –which is the official plant name for Spikenard has been found to rich in octacosanol (4). There has been promising research treating Parkinson's rats using Octacosanol (5). Initial research shows some potential protective benefit. Spikenard herb root powder is another option instead of the essential oil version.
How to use it
If you are looking for a good night's sleep, then try applying a drop of spikenard essential oil to the base of your feet or your temples before bed.
You can diffuse it as and when you feel the need to help calm your mind with the added aromatic bonus that your home will smell great.
A nice easy way to get the oil's benefits is to inhale it from your hands. Add a drop of spikenard essential oil to the palms of your hands and rub them together gently. After this, cup your hands over your face and inhale deeply.
If you are feeling stressed, dilute a drop of spikenard oil with a teaspoon of carrier oil and massage the mixture into your forehead and temples.
Add a few drops to your bath for a truly relaxing experience.
Precautions
While spikenard essential oil is considered to be non-toxic, non-irritable and therefore safe to use it should not be consumed internally. The likelihood of a skin reaction is very low but it should be diluted with a suitable carrier oil.
Jojoba, sweet almond and coconut oil are among the most popular carrier oils but there are many others to consider. Even after dilution and in the interests of safety, you should do a spot check on a small patch of skin to ensure that you do not suffer adverse reactions.
It is not recommended that breastfeeding and pregnant women use this essential oil unless they are given the green light by their medical professional in advance.
(1) http://www.researchgate.net/publication/272761092_A_Review_on_Spikenard_%28Nardostachysjatamansi_DC.%29-_An_Endangered_Essential_Herb_of_India
(2) http://www.ncbi.nlm.nih.gov/pubmed/19374260
(3) http://www.ncbi.nlm.nih.gov/pubmed/3215683
(4) https://en.wikipedia.org/wiki/Nardostachys_jatamansi
(5) https://www.ncbi.nlm.nih.gov/pubmed/25722698