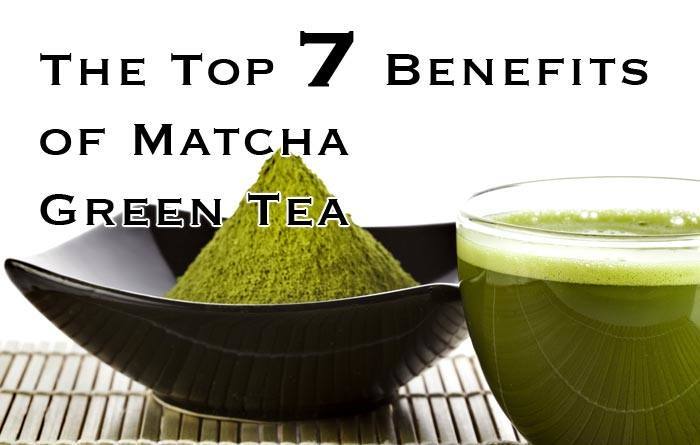 The Benefits of Matcha Green Tea
What is Matcha Green Tea?
Matcha green tea is one of those trendy products that come along every now and again and create something of a buzz in the natural health world. Because of its increasing popularity and its growing reputation, chances are that you have at least heard of matcha tea but how much do you know about it and exactly what it can do for your health?
We all know by now that green tea is one of the healthiest things that you can drink, it is loaded with a compound called catechins that are among the most potent and beneficial antioxidants known in nature. Green tea has a 30% catechin content compared with only 4% in black tea which explains why so many people have been extolling the virtues of green tea for so long.
Matcha green tea is a very special form of green tea; it is the best quality tea available and one that has been drunk by the Japanese for its therapeutic qualities for over a thousand years. Unlike traditional green tea the leaves are not discarded when it is drunk. Instead a powder is made from the entire leaf which means when you drink matcha green tea, you are drinking and benefitting from the whole leaf. The preparation of matcha green tea is also different.

Unlike ordinary green tea, the plants are covered with shade cloth before being harvested. This process ensures leaves grow with a better flavor and improved texture. The leaves are then selected by hand, briefly steamed before being dried, aged and finally ground into a very fine powder.
I also forgot to mention that it tastes great and is loaded with nutrition but apart part from its high quality flavor, there are many other reasons that you should be drinking plenty of matcha green tea.
9 Great Reasons to drink Matcha Green Tea

1. Rich in Antioxidants
We all know just how important antioxidants are for our body in order to repair the cell damage caused by our daily exposure to free radicals. Antioxidants help combat the effects of aging, keep our skin looking vibrant and prevent a range of serious illnesses.
Many types of food can boast high antioxidant content but few can come close to the level contained in matcha green tea. A single cup of matcha green tea will give you a huge amount of antioxidants, an amount that dwarves the content of most other well-known health foods. By way of comparison matcha green tea has nearly twenty times the antioxidants of blueberries and a whopping 60 times more than spinach.

The anti-oxidant properties of traditional green tea are well established, especially its high quantity of catechins which are a family of antioxidants associated with many health benefits. The amount of catechins in matcha green tea far outweighs even the amount found in traditional green tea; in particular a specific catechin called EGCG. This catechin is known for its anti-cancer properties and scientists have discovered that matcha green tea has over 100 times the EGCG quantity of any other green tea product. (1)

The many positive health benefits of green tea catechins are becoming increasingly understood with growing research and their known benefits include:
Protection against eye disease such as glaucoma. (2)
Lower the risk of breast cancer
Improve digestion
Boost immunity
Improve the health of your gums
Ease pain and inflammation associated with rheumatism (3)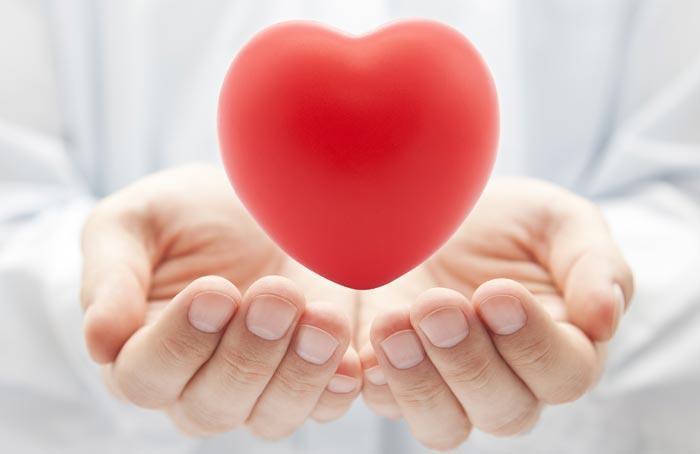 2. Heart Health
There is nothing we want more than a healthy heart and matcha green tea can help keep your heart in great shape in a variety of ways including its ability to lower your cholesterol levels. A study published in 2011 showed that green tea catechins significantly reduced both total an LDL cholesterol levels (4)
Other studies have demonstrated that regularly drinking green tea was linked to reduced blood pressure and a reduced risk of both stroke and heart disease.

3. Weight Loss
The EGCG found in abundance in matcha green tea might help you in the battle with your weight. Several studies have showed that EGCG can help you to reduce weight by its effect on fat metabolism. Basically, the catechins found in green tea can help increase the rate at which stored fat is burned. One study evaluating the weight loss potential of EGCG found that it increases fat oxidation by over 30%.(5)
A cup of green tea before your meal will also act as an appetite suppressant and result in you eating less; it is also a much healthier alternative to high calorie, sugar filled drinks. In fact matcha green tea is known to reduce a stress hormone called cortisol that triggers appetite and increase stomach fat.

4. It is Good for your mind
The benefits of matcha green tea extend well beyond your physical health; this wonderful drink is also good for your mental wellbeing.
It reduces anxiety and promotes relaxation
Certain Asian cultures have been using matcha green tea to help relax the mind for over a thousand years. Zen Buddhist monks in Japan and Daoists in China have traditionally used it to aid the practice of meditation. There is a sound scientific basis for these traditional, time honored uses. An amino acid contained in the tea leaves called L-Theanine is responsible for promoting the brain's alpha waves. These waves induce relaxation and reduce feelings of anxiety in a totally natural way and minus any of the drowsy side effects caused by anti-anxiety medications.
Aids memory and enhances focus
When you get to my age, just remembering telephone numbers or bank account details can be a chore so it is great news for me at least that matcha green tea might be able to help. The same amino acid, L-Theanine is also responsible for producing serotonin and dopamine. Both of these chemicals are known to enhance your mood and improve both memory and concentration. Now what was I going to say next?
5. Energy Boost and Endurance
Matcha green tea does contain caffeine but unlike coffee which gives you an instant but very temporary energy boost, the energy kick that you receive from it relies on its unique chemical make-up as well as the caffeine content. Many people claim that the increase in energy and endurance you get from matcha green tea can last up to 6 or more hours which coupled with its anti-inflammatory properties make it an attractive option for serious and hobby athletes alike.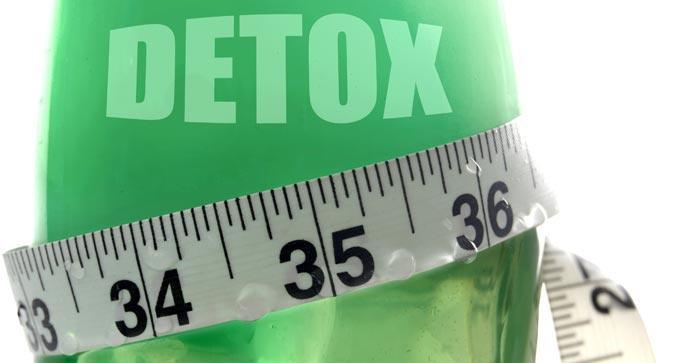 6. Detox
Because of the production process which shades the leaves from sunlight, matcha green tea contains around 5 times the level of chlorophyll of ordinary green tea. Chlorophyll can help your body to clean out any unwanted toxins as well as caring for your skin, and inflamed joints.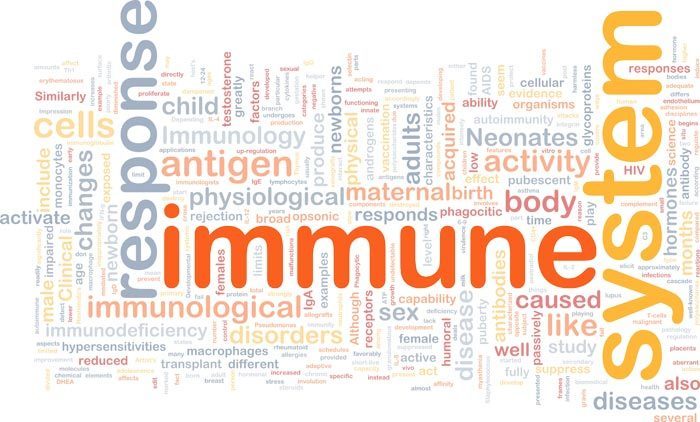 7. Boosts Immunity and Overall Health
The all-important catechins in matcha tea improve your overall health and boost your immune system in general. Matcha green tea is a rich source of Vitamins A and C as well as potassium, protein, iron and calcium. We all know how good ordinary green tea is for our body but a single cup of matcha green tea contains the equivalent nutritional value of roughly 10 cups of regular green tea.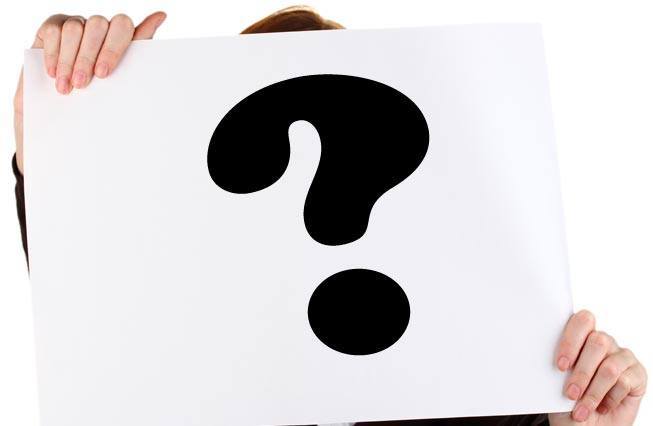 So now that you know how good matcha green tea is for you, the only thing left is to drink the stuff and there are several ways in which you can enjoy it.
The traditional way to drink matcha green tea is no different from ordinary tea but there is a slight difference in its preparation. Fill a mug with boiling water and let it sit for a couple of minutes. Stir in a half teaspoon of matcha powder and don't worry when it starts to foam.

You can add milk to give it a softer, creamier flavor or throw the lot into a blender to give it a real frothy texture.
Add a half teaspoon of matcha green tea powder to your smoothie recipe as an alternative to any other powders that you usually add.
If you like making your own energy bars, brownies or cupcakes, you can add matcha green tea powder to your recipes-be as creative as you like.
Organic Matcha is recommended as conventional tea leaf could be covered in pesticides
---
(1) http://www.ncbi.nlm.nih.gov/pubmed/14518774
(2) http://www.ncbi.nlm.nih.gov/pubmed?term=%22Journal+of+agricultural+and+food+chemistry%22[Jour]+AND+Green+Tea+Catechins+and+Their+Oxidative+Protection+in+the+Rat+Eye&TransSchema=title&cmd=detailssearch
(3) http://www.news-medical.net/news/2007/04/30/24367.aspx
(4) http://www.ncbi.nlm.nih.gov/pubmed/22027055
(5) http://www.ncbi.nlm.nih.gov/pubmed?term=Epigallocatechin-3-gallate+and+postprandial+fat+oxidation+in+overweight/obese+male+volunteers&TransSchema=title&cmd=detailssearch