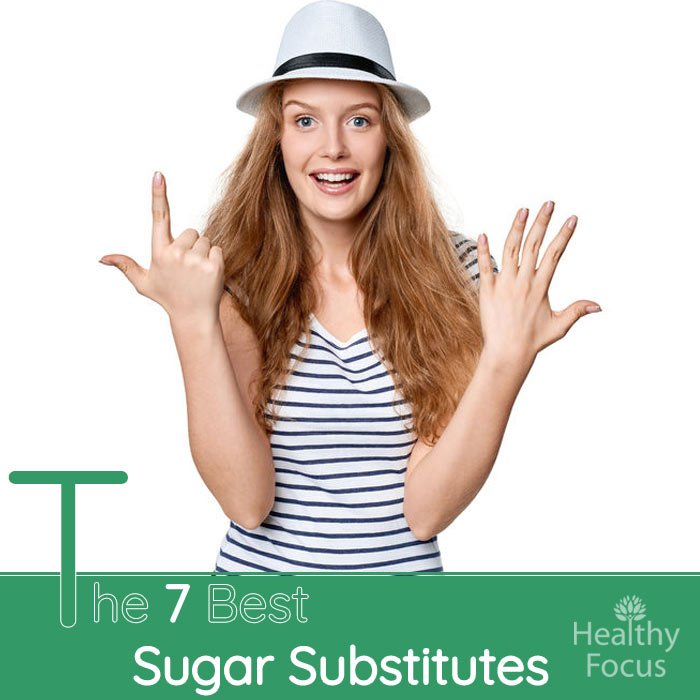 Sugar is bad for you. We know that but did you know that the average person in America gets some 400 calories every day from sugar? Refined sugar consumption continues to grow but so does the consumption of various artificial sweeteners. The manufacturers of these sweeteners claim they are better for you than refined sugar but the truth is sugar substitutes like asparteme, splenda, sacharine and equal are not good for you at all. In fact, they may be even more damaging than refined sugar.
Fortunately, for those of you with a sweet tooth, there are plenty of healthier alternatives to sugar and artificial sweeteners like asparteme. Studies indicate that switching to an alternative like maple syrup, honey or blackstrap molasses can increase your antioxidant intake and benefit your health greatly. One study even concluded that by swapping to a natural sweetener, you could gain antioxidant benefits similar to those conferred by nuts and berries. (1)
Let us take a detailed look at some of the best natural alternatives to sugar.
The Best Sugar Substitutes
1) Stevia
Stevia leaves are native to most of South America and make for one of the best natural sweeteners. I personally use stevia in my coffee and tea so it is good to know that it is not just free of calories but can also support healthy blood glucose levels.
Stevia leaves contain stevioside which is the compound responsible for making stevia so very sweet. In fact stevia is come 200 times sweeter than refined sugar but comes with zero calories. It also contains no carbohydrates whatsoever and does not bring any of the potential and unsettling side effects that artificial sweeteners are noted for.
How you Use Stevia
Stevia is available in dried leaf, liquid and powdered form. It is especially useful for sweetening your hot drinks like coffee or tea but is more difficult to use in bulk recipes that require sugar. Remember that stevia is incredibly sweet compared to ordinary sugar so you only need to add a little to your drinks.
2) Raw Honey
Raw honey makes a wonderful sugar substitute and has a delicious taste quite unlike sugar. It is also incredibly healthy and comes packed with antioxidants and minerals like calcium, phosphorous, zinc and iron. Raw honey also contains many of the B family of vitamins including niacin, riboflavin and B6. As well as these healthy nutrients, honey confer various health benefits because of its antioxidant and antibacterial qualities. Certain types of honey are even healthier with manuka being our top medicinal choice.
Unlike stevia, raw honey does contain calories. A tablespoon of honey will provide you with around 65 calories but it has far less effect on your glycemic load than refined sugar and is far more suitable for diabetics. Remember we are talking about raw honey here. This is important since pasteurized honey loses many of its health benefits during the pasteurizing process.
Look out for local varieties of raw honey either from beekeepers or at health food stores and local markets. Generally, the darker colored the honey, the greater its health benefits and the richer its flavor.
Using Raw Honey
Raw honey is not suitable as a sugar substitute for cooking. It is not heat stable but it makes for a great sugar alternative in hot drinks, drizzled over you breakfast cereals or mixed into your oatmeal or home-made yogurt.
In order to gain more of its health benefits, keep it away from heat. It is better added to your oatmeal or coffee when they have cooled slightly.
3) Coconut Sugar
You will be familiar with coconut products like coconut milk, water or fresh coconut and doubtless know about their health benefits. I dare say however that fewer people are aware of the health benefits and uses of coconut sugar.
Coconut sugar makes an excellent natural alternative to your standard refined sugar. It is a great source of polyphenols with antioxidant benefits and is packed with minerals like calcium, potassium, phosphorus and iron.
The coconut sugar is basically sap extracted from the coconut blooms before being heated and evaporated to produce the final sugar product.
Using Coconut Sugar
Coconut sugar is slightly more coarse than your refined sugar but can be used as a substitute in your favorite sweet recipes. Because it is more coarse, you should first add the required amount tot he food processor and grind it to the texture you want.
4) Maple Syrup
Maple syrup is another great sugar substitute with plenty of nutritional value. It is an excellent source of minerals like potassium, calcium, zinc and manganese as well as various natural antioxidants. Maple syrup comes in two grades but Grade B is healthier and darker in color than the Grade A variety.
Using Maple Syrup
Unlike honey, maple syrup is actually heat stable so can be used in just about any of your cooking applications. You can use it in marinades, sauces and even as a glaze in baking or simply add it to your cereals and hot drinks.
5) Blackstrap Molasses
Blackstrap molasses is extremely nutritious and comes with a variety of excellent health benefits. Like maple syrup, it is a good source of important minerals like calcium, potassium, iron, manganese and selenium as well as vitamin B6. Studies also show that blackstrap molasses is very high in antioxidants so it can help protect you from the damaging effects of free radicals. (2)
There are various kinds of molasses depending on the way in which it is processed. All forms of molasses are derived from sugar cane which is boiled until it becomes a rich and sweet syrup. Blackstrap molasses is produced after the third time the substance is boiled. This ensures its nutrients are highly concentrated and give it a deep and rich flavor.
Using Blackstrap Molasses
Blackstrap molasses has a powerful and quite unique flavor that not everybody enjoys raw. Even if you do not eat it on its own or drizzle it on your cereal and toast, it can make a great sweetener for sauces, marinades or baked products.
By combining blackstrap molasses with coconut sugar, you can make your own home-made brown sugar substitute. Add two tablespoons of blackstrap molasses to each half a cup of your coconut sugar. Put the mixture in your food processor and then pulse until you get the right consistency.
6) Dates
Dates are also a great, healthy substitute for your refined sugar. They are loaded with vitamins and minerals and high in antioxidants. They can help improve digestion and are a good source of quality dietary fiber. There is plenty of evidence that they can boost your heart's halth and reduce cholesterol levels.
Using Dates
To use your dates as a substitute for sugar, you first need to make a smooth paste which you can use in many of your cooking recipes. Soak your dates until they are soft in a bowl of hot water… this should not take long but if the dates have not softened sufficiently by the time your water is tepid, simply soak them again in some fresh hot water.
Put the liquid aside for later and put the dates in the food processor with one teaspoon of the liquid. Then blend the dates until you get a smooth consistency adding more of your liquid if necessary. You can then use this paste in any number of recipes as a replacement for your refined sugar.
7) Banana Puree
Bananas are an excellent source of finer as well as various vitamins and minerals especially potassium. They taste great raw but they can also be used to make a perfect, healthy sugar substitute.
Using Banana Puree
To make the perfect banana puree to replace sugar in your recipes, it is best to use very ripe bananas. When overripe, the fruit is so much sweeter and also easier to puree. For each cup of sugar that your recipe calls for, use a cup of your banana puree instead.
Simply add some bananas into your processor along with a tablespoon or so of water then blend. Add more water if necessary until it is a similar consistency to applesauce.
As you can see, there are plenty of excellent substitutes for your unhealthy, refined sugar. Whether you are cooking a favorite sweet dessert or need a swwetener for your coffee there are plenty of far healthier choices.
Do you have a favorite sugar substitute? Please let us know why you like it and how you uses it.
(1) https://www.ncbi.nlm.nih.gov/pubmed/19103324
(2) https://www.ncbi.nlm.nih.gov/pubmed/24007486