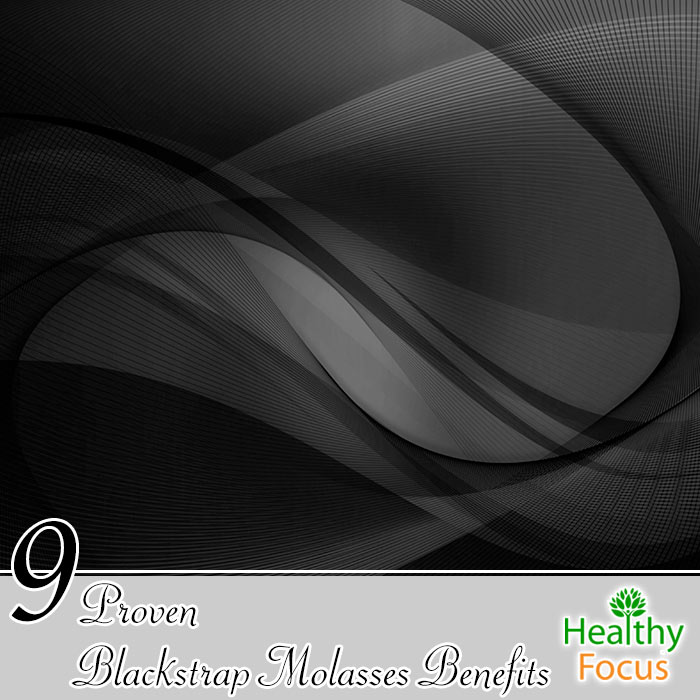 Those of you with a sweet tooth may enjoy this article as today we are going to look at something that is both extremely tasty and very good for you. I am talking about a sugar byproduct called black molasses which has health benefits ranging from skin care to stress reduction and plenty many more besides.
What Is Blackstrap Molasses?
Blackstrap molasses is the by-product of the sugar cane refining process. First of all, the sugar cane gets mashed up into a juice before being boiled to make cane syrup.
When it is boiled for a second time, it creates molasses. When the syrup gets boiled once more, it results in a dark, thick liquid which we typically call blackstrap molasses.
Nutritional Information
You may be interested to learn that of all the sugar cane products, blackstrap molasses has the lowest content of sugar. While the unrefined sugar that so many people consume is totally devoid of nutrition, blackstrap molasses has excellent nutritional value.
In blackstrap molasses, we find plenty of vitamins and minerals like potassium, magnesium, calcium, iron, chromium and selenium.
Blackstrap Molasses Benefits
1. Diabetes Friendly
Blackstrap molasses has a relatively low glycemic index of 55 meaning that it can help keep blood sugar in check when compared to many other sweeteners. It is a good option for people with diabetes as it helps to slow down the body's metabolism of carbohydrates and glucose which results in less insulin being produced.
Blackstrap molasses is also a good source of chromium which is known to improve glucose tolerance helping to stabilize the body's glucose levels. A study published in 1997 demonstrated that chromium was essential to normal lipid and carbohydrate metabolism.
The study which used 180 patients with type II diabetes treated the participants with either chromium supplements or a placebo for four months. Those who took the chromium experienced a significant decrease in cholesterol levels and insulin values. (1)
2. For Women
Blackstrap molasses contains a healthy supply of iron which is important for both sexes. However, because women lose some of their iron supply each monthly cycle, they need even more of it than men.
Iron deficiency can result in bad mood swings, lack of energy, poor sleep patterns and motivational difficulties. This is even more of a problem for many women during menstruation when they may be more at risk of iron depletion.
The various essential minerals such as manganese, magnesium and calcium present in blackstrap can help prevent blood from clotting. This can relieve painful menstrual cramps and strengthen the muscles of the uterus.
3. For Stress
Anything that we can do to control our levels of stress is welcome especially if the solution comes from a natural source rather than a pill bottle. Stress and anxiety are very difficult conditions to treat and everybody responds to different treatments differently.
So while blackstrap molasses is no miracle stress buster, it does contain important nutrients that can play their role in easing stress.
The B vitamins, magnesium, calcium and iron contained in blackstrap molasses all play a part in fighting anxiety and stress. Vitamin B6 can help raise the brain's serotonin levels and serotonin is known to control mood, energy and even help reduce pain.
One study published in 2004 discovered that there was some correlation between depression and vitamin B6 deficiency.
4. For Healthy Skin
Blackstrap molasses can help keep your skin healthy and contains certain compounds like lactic acid which can help treat various common skin conditions.
An Indian study published in 2002 demonstrated that lactic acid was an effective natural treatment for acne. Their study which involved 22 participants with inflammation and lesions on the face treated the patients with a lactic acid lotion applied topically twice a day.
The participants experienced a significant improvement in their symptoms leading researchers to conclude that lactic acid was a suitable treatment for acne.
Moreover, blackstrap molasses can also help stimulate the regeneration of skin tissue and works as a natural wound healer. Adding blackstrap to your diet may help speed up the healing of minor wounds, cuts and burns.
5. Antioxidant Value
A study published in 2009 commented that blackstrap molasses was a healthier and more nutritious alternative to sugar owing to its antioxidant activity. (3)
Antioxidants which are found in many natural foods are extremely important to overall health because they help to prevent cell damage done by free radicals. This type of cellular damage can have a very serious impact on a person's health and is linked to many of the most serious diseases including heart disease, cancer and Alzheimer's.
Not only do antioxidants protect against serious illness but they also have an anti-aging effect and can keep you looking younger for longer.
6. For Healthy Bones
Blackstrap molasses can also help keep your bones healthy and strong mainly due to the presence of good amounts of calcium. The body itself does not make its own calcium and because we lose it through the skin, hair, sweat and urine, it is important that we replace it through dietary means.
Calcium is inextricably linked to bone and teeth health. In fact, some 99% of a person's calcium supply is found in the teeth and bones. A lack of calcium means that the bones are more prone to weakening leaving a person at greater risk of bone fractures. Other minerals contained in blackstrap molasses such as copper and iron are also important components of bone health.
7. For Arthritis Relief
There is also some good news for arthritis sufferers in the form of this sweet treat. Blackstrap molasses has excellent anti-inflammatory properties which can help relieve painful joints and swelling caused by the disease. It is considered by many people to be an excellent part of an anti-inflammatory diet which will help ease the pain of arthritis and rheumatism.
8. Rich in Potassium
Blackstrap molasses contains numerous beneficial minerals none more so than potassium. In fact just a few teaspoons of this delicious syrup contains around 10% of your recommended daily allowance.
One of the biggest benefits of potassium is on the heart. It can help keep blood pressure in check which reduces the strain on your cardiovascular system and the ensuing risk of heart attacks or strokes. An ample supply of potassium can also help cleanse the liver and keep the body well-hydrated.
9. A Boost for The Blood
Substituting your regular unhealthy refined sugar for a healthier alternative like blackstrap molasses can also boost your red blood count and give you a boost of energy. One of the symptoms of iron deficiency is anemia which can leave you feeling very weak and tired.
Fortunately for those of us who love blackstrap molasses, adding around 5 tablespoons to your daily diet can provide you with as much as 95% of your recommended daily dose of iron.
How to Eat Blackstrap Molasses
Blackstrap molasses is easy enough to add to your diet. You can use it instead of sugar to sweeten your tea or coffee. Alternatively, you can mix it into your breakfast cereal, oatmeal or yogurt. It can also be used as an ingredient in a barbecue sauce or marinade.
It makes a great substitute for refined sugar not only because of its health benefits but also because of its rich flavor. As a coffee drinker, I find it enhances the taste of the coffee while greatly enhancing its nutritional value.
(1) http://www.ncbi.nlm.nih.gov/pubmed/9356027
(2) https://www.ncbi.nlm.nih.gov/pubmed/15479988
(3) https://www.ncbi.nlm.nih.gov/pubmed/19103324