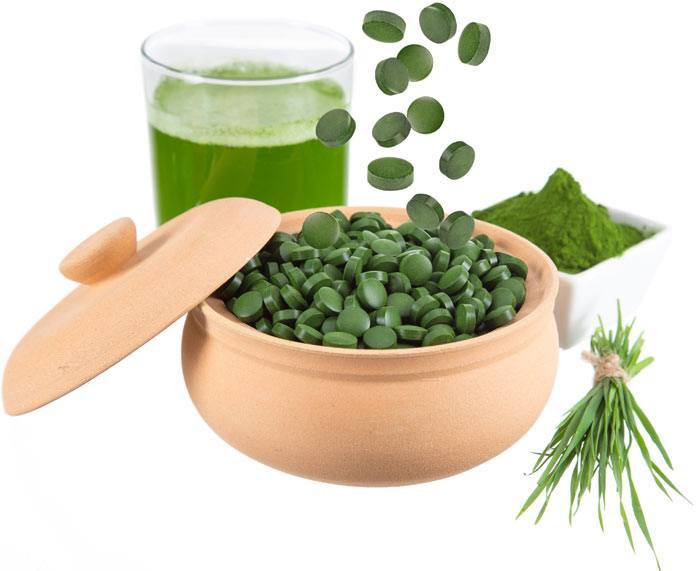 In a world of wannabe superfoods, Chlorophyll rich Spirulina is King. It delivers vitamins, minerals, protein, carotenoids, and antioxidants to all parts of the body. Working overtime, spirulina is a nutritional supplement that can reinvent the image of pond scum. Cultivated from sparkling freshwater lakes, rivers, and ponds, spirulina is a blue-green algae whose properties have been renowned as a nutritional source since the 9th century Africans of Chad and the 16th century Aztecs of Mexico. Technically Spirulina is a cyanobacterium, one of the few that are edible.
Immune system:
Spirulina stimulates cell regeneration, allowing wounds to heal quickly and resulting in a more efficient recovery time from ailments. Spirulina is also believed to fortify the immune system, warding off infection and helping to prevent colds and flu.
Defense against cancer:
In addition to bolstering the immune system, spirulina is chock full of cancer-fighting nutrients such as zinc, iron, manganese, copper, chromium, and selenium. These nutrients help to reverse the damage done to our system via stress, poor diet, pollution and injury by fighting cell-damaging free radicals in the body. For those suffering from oral cancer, spirulina has been shown to reduce precancerous lesions in people who chewed tobacco.
Detoxifier:
It's horrifying to think of all the toxins our bodies are continuously exposed to living on this planet, but thankfully, there are ways we can cleanse our systems of these poisons naturally. Containing a high concentration of chlorophyll, spirulina helps to cleanse the blood of toxins. Spirulina is especially beneficial for patients undergoing radiation therapy, as spirulina attaches to heavy metals and radioactive isotopes.
Rich in Antioxidants:
Spirulina is the best natural source of antioxidants. Spirulina has an ORAC score of 61,900, which measures antioxidant activity. This is more than 2x higher than Goji Berries and 8x higher than blueberries, which were once the gold standard.
Digestive health:
Spirulina decreases the stress placed on the digestive system by promoting digestion and bowel function. It also stimulates the growth of healthy gut flora such as lactobacillus, which aids in digestion, absorption all the while protecting from infection and boosting the immune system. Meanwhile, harmful bacteria such as E. Coli and Candida yeast is suppressed.
Maintains eye health:
Rich in vitamin A, spirulina is a great supplement for encouraging eye health. Although carrots are usually the go to for maintaining healthy eyes, spirulina contains five times the amount of vitamin A.
Maintains eye health:
Rich in vitamin A, spirulina is a great supplement for encouraging eye health. Although carrots are usually the go to for maintaining healthy eyes, spirulina contains five times the amount of vitamin A.
Anti-inflammatory:
Women looking for PMS relief should consider spirulina, for it contains a high concentration of Gamma-linolenic acid (GLA), one of nature's most potent anti-inflammatory agents. GLA is also a critical essential fatty acid.
Allergic reactions:
Test tube studies have shown that spirulina helps to protect against harmful allergic reactions. By blocking the release of histamines, substances that bring about irritating allergy symptoms such as watery eyes, runny nose, hives, and soft-tissue swelling are inhibited.
Protein supplement:
Vegetarians and vegans, as well as other people looking for a nice protein supplement may want to check out spirulina. A natural plant source of protein, pound for pound Spirulina has 3 times the protein content of fish or beef! It is also rich in vitamins, minerals and amino acids. Spirulina also boasts a highly usable protein content; nearly 65% of the protein is readily absorbed. Spirulina is possibly the best vegan source of Omega 3 and 6.
Rich in Calcium:
3 ½ ounces of Spirulina contains 120 mg of calcium. That is more per ounce than whole milk (112mg).
Scientifically proven to Burn Fat and increase endurance:
A 2010 sports science study (1) showed Spirulina has significant benefits when combined with exercise. In the 4-week study, the Spirulina group had an increased fat oxidation rate (10.9% higher) during exercise and a longer time to fatigue.
Anemia:
Having enough iron is essential to the health of your immune system and red blood cells. Women, children, and the elderly are especially prone to iron deficiencies and may find that the iron of spirulina absorbs better into the body than other iron supplements. Athletes during times of intensive training may also suffer from iron deficiency. Spirulina serves as a relief from muscle fatigue and exhaustion.
Heart health:
One of the best ways to ensure a healthy heart is to reduce cholesterol levels. Studies have shown that spirulina does just that while also helping to manage blood pressure.
Liver function:
Preliminary studies have found that spirulina may help protect against liver damage. Early studies have also shown that spirulina may also protect against cirrhosis of the liver in people suffering from chronic hepatitis.
Acne:
Packed with antioxidants, amino acids, and chlorophyll, spirulina can purify and strengthen the skin. Spirulina is also beneficial to those suffering from psoriasis and eczema. If you're suffering from dry skin, you may find that spirulina improves the moisture content and elasticity of skin.
Hair loss:
Spirulina contains a large concentration of iron and copper, which are two important minerals in preventing hair loss. As a result, spirulina can be found in a lot of hair loss prevention products currently on the market.
Hangover relief:
Still feeling the effects of last night? Paired with water, spirulina is a great natural hangover cure, offering a variety of vitamins, minerals, and protein to help restore your body to normal levels.
Malnutrition:
Spirulina has been used as a nutritional supplement all over the world, from the diet of astronauts to the children of India. Spirulina has been found to improve the nutritional status of those who take it.
Anxiety:
Due to its high levels of magnesium, spirulina may help to decrease the troubling affects of anxiety.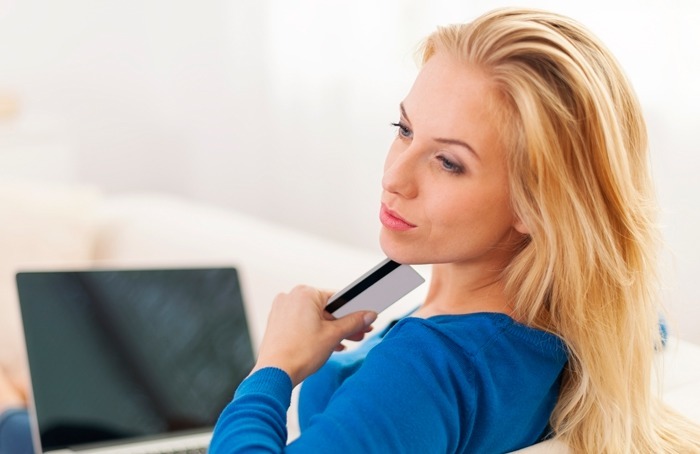 So Does it Work?

The jury is still out. Although lots of preliminary studies of spirulina have shown promising results, not enough long-standing scientific research can prove for certain that spirulina can deliver 100% in treating health conditions. Despite this, spirulina is rich in nutrients, which can serve as an added bonus to your daily healthcare routine.

Potential Side Effects
Spirulina is generally regarded as a safe supplement, but its important not to exceed dosage. It is recommended that you start with a low dose of spirulina and then work your way up, to see how your body responds it. While taking spirulina, you may experience a few light side effects:
Dark green stool:
Spirulina cleanses the colon by removing accumulated waste from your colon, which can result in darker stool. The high concentration of chlorophyll found in spirulina can also result in fecal matter with a green tint.
Slight fever:
The high protein content found in spirulina jumpstarts the body's metabolism, therefore increasing body temperature.The high protein content found in spirulina jumpstarts the body's metabolism, therefore increasing body temperature.
Breakouts:
Because spirulina is a powerful detoxifier, toxins brought to the surface can result in skin breakouts and itchy skin. Luckily, this is only temporary.
Gas and stomach upset:
Taking spirulina can cause your digestive system to create excess gas, however, this can be alleviated by drinking water and decreasing your dose.
Kidney stones:
People predisposed to kidney issues should take note that spirulina has a high nucleic content, which can increase uric acid, resulting in kidney stones.
Restlessness:
Taking spirulina can cause you to feel temporarily restless as it converts protein into heat energy.
Drowsiness:
It is possible that while your body is going through the detoxification process while taking spirulina, you may experience drowsiness. However, getting proper rest can alleviate this symptom.
Some Things to Consider

It is recommended to only take organic spirulina from reputable sources for contamination can be an issue. Contaminated spirulina occurs when it is cultivated incorrectly or harvested from polluted waters, which can cause health ailments in those that consume it.

The use of spirulina powder is not recommended for people with autoimmune diseases such as rheumatoid arthritis, lupus, and multiple sclerosis. Spirulina is known to stimulate the immune system and therefore can make an autoimmune condition worse.

People with the metabolic condition phenylketonuria (PKU) beware, spirulina is rich in the amino acid phenylalanine, an amino acid your condition will not allow you to metabolize.

Not enough scientific studies have been conducted to determine the safety of using spirulina while pregnant or breastfeeding, so please consult with a health care provider before implementing spirulina into your routine.

There is potential for side effects and interactions with medications while taking spirulina, so it's important to do so while under the supervision of your health care provider.
References: (1) http://www.ncbi.nlm.nih.gov/pubmed/20010119