If you Suffer from Constipation
I'm sure that everybody reading this has been affected by constipation at some point in their lives. Although it's such a common issue, it isn't something that we are generally comfortable talking about.
You hear that you should be moving your bowels at least once a day but a little research suggests that there is no such thing as normal when it comes to toilet routines. Some people move their bowels three times a day while others might go that many times in an entire week.
There are many reasons why constipation can occur. A diet lacking in the necessary fiber or fluids is often to blame. Lack of exercise and stress can also lead to constipation issues.
Not everybody is as squeamish as I am, but I have always found talking about bowel issues to be very embarrassing. I struggle to even talk to a doctor about them. Constipation can be extremely painful and is nothing to be embarrassed about. While constipation is rarely something to be too worried about, it causes bloating, abdominal pain and occasionally vomiting.
The Problem with Laxatives
For many people, their first instinct would be to pop down the local pharmacy to pick up some laxatives. They are not always effective however and can often make the problem worse. Laxatives can cause damage to your colon if taken too often. If you are already on other medications, laxatives can inhibit their effectiveness.
Natural Remedies for Constipation
There is a wide variety of simple, effective natural remedies for constipation and this article will take a look at some of the most effective.
Fiber
Any healthy diet should contain plenty of fiber. It is recommended that you eat between 20 and 35 grams of fiber daily. Most people manage less than half that. You should be careful to increase the fiber content in your diet gradually to prevent becoming bloated and gassy.
Natural food contains an abundance of fiber which our bodies are adept at processing far better than artificial foods.
Fiber eases constipation by absorbing water and swelling; this in turn adds mass to and softens the stools, which helps them to pass through the body with greater ease. Make sure to drink plenty of water as some fibrous food (most notably beans) can make your constipation worse.
Try to get your day off on the right foot with a high-fiber cereal breakfast. Oatmeal and bran cereals contain a high insoluble fiber content.
Some supplemental forms of Fiber that can also aid in weight loss include Psyllium Husk and Glucomannan.
Other food high in fiber content includes dates, beans, prunes, apricots, apples, broccoli, raisins and whole meal bread.

Drink plenty of high fiber juices like apple juice and pulpy orange juice.

Oils
Fish oil contains omega 3 fatty acids known to aid several digestive complaints including constipation. You can derive your fish oil from supplements or from your diet. As well as being part of a delicious healthy diet, fish such as tuna, salmon, halibut and mackerel are rich in omega 3 fatty acids.
Olive oil is another delicious and healthy natural product which is well known to relieve the symptoms of constipation. Olive oil helps to stimulate your digestive system and can act to prevent constipation if it is taken on a regular basis.
A tablespoon full of olive oil taken every morning will both ease your constipation and prevent any re-occurrence. If you find pure olive oil to be a bit harsh, you can mix it with a tablespoon full of lemon juice, which is also known to be an effective constipation remedy.
Castor oil tastes foul to many people but has a similar effect on the digestive system to olive oil. Studies have shown that castor oil is a very effective remedy for constipation. Simply pluck up the courage to swallow a tablespoon in the morning, preferably on an empty stomach. It is fairly fast working and should alleviate the symptoms of constipation within eight or so hours.
If you really can't stomach the taste of castor oil, you can happily sweeten it by mixing it with your morning glass of orange juice.
Flaxseed oil is another effective and simple remedy for constipation. Mix a tablespoon of flaxseed oil into a glass of orange juice. The best orange juice to mix it with is the pulpy kind of juice which in itself is high in fiber.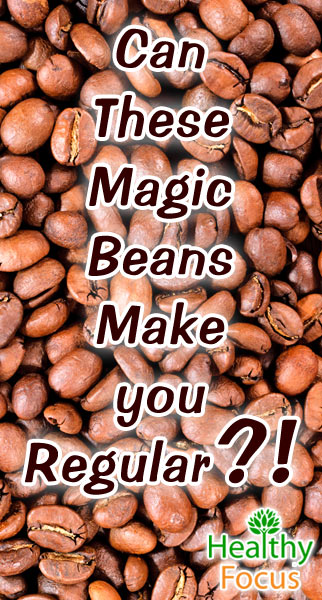 Caffeine
Caffeine is effective in loosening your bowels and getting things moving. This is excellent news for constipation suffering coffee lovers. Unfortunately, it is also a diuretic, so you probably shouldn't drink too much of it.

Lemon juice
It smells great, tastes great and gives your poor stomach the boost it needs. The citric acid in lemon juice benefits your digestive system and helps to flush out the toxins from your colon. Squeeze a whole fresh lemon and mix it with a cup of warm water to get your system flowing properly again.

Blackstrap Molasses and Honey
Blackstrap molasses is high in calories and not advisable to take as part of a daily diet. However, if you are suffering from constipation, take two tablespoons before bedtime. Blackstrap molasses has a fairly strong flavor and can be mixed with juice to make it a bit more palatable.
Honey also has a mild laxative effect and might not work on its own. Try a tablespoon three times a day or mix it with the black molasses if you are not feeling any immediate positive effects.
Exercise
Many of us these days lead a fairly sedentary lifestyle; unfortunately, this can slow down our digestive system. As well as being incredibly good for your general health and well-being, exercise promotes regular bowel movement. It's not always easy or convenient to get off the couch but try to so a little every day, your entire body will be grateful.
Drink prune juice
Prune juice is a very well known constipation treatment. I actually love the stuff; it has a deliciously sweet flavor and is perfect at breakfast time. Prunes themselves are very high in fiber content and also contain glucitol. Glucitol is metabolized slowly in the body giving it time to absorb water as it passes through your system. This process softens and bulks up the stools and helps them to pass more easily.
Be careful however to let the juice pass through your system before drinking another one or you might end up with diarrhea.
Herbs
Herbal remedies have long been used by a number of cultures around the world for constipation. Some herbs are considered to be bulk-forming while others fall into the stimulant category.
Barley, flaxseed, and fenugreek are herbs commonly used in bulk-forming.
Stimulant herbal remedies include aloe and senna (cascara sagrada).
You need to be careful if you opt for a herbal remedy. Aloe, in particular, is a powerful stimulant and might cause cramping.
Eat yogurt
Several studies have shown that probiotics are an effective natural treatment for constipation. Yogurt is a good natural source of probiotics. These are the bacteria that live in our body which aid digestion. Maintaining the good bacteria in your body might help to prevent constipation.
Other food that contain probiotics include Kefir, unpasteurized sauerkraut, Mmiso soup and sourdough bread.
Probiotic Supplements
Certain probiotics can work to ease constipation according to a review of the research conducted in London by King's College. Researchers found that probiotics could slow down transit time in the gut and also increase the number of bowel movements. They may also help soften the stools which can make their passing more comfortable. While the evidence is still limited regarding the best probiotics for constipation, products containing bifidobacterium were regarded as the best choice.
Dandelion
Dandelions have been used for centuries in a variety of cultures including Chinese and Native American medicine to treat a variety of digestive complaints including constipation. The University of Maryland Medical Center states that although dandelion has only mild laxative properties, it is still used today to treat constipation and for its diuretic ability. Dandelion root also contains a wealth of essential nutrients such as Vitamins A, B and C as well as essential minerals such as potassium, zinc and iron.
While the entire dandelion plant including its flowers and leaves have beneficial properties, it is the root which is most beneficial when it comes to treating constipation. You can easily find dandelion root at your health store or even prepare your own rather than throwing them away from the garden.
If you have dandelions in your garden, don't let them go to waste. Lift the plant from the ground being careful to get all of the roots and dry them in you airing cupboard or simply put them on a newspaper in a dark area until they have lost the moisture. You can then use the roots to make a dandelion root tea.
Dandelion root tea recipe
• Put a teaspoon of dried dandelion root into a pot.
• Cover the roots with 8 ounces of boiling water.
• Boil the mixture for at least 5 minutes.
• Sieve out the root material.
• Drink 2 or 3 times a day until your constipation has gone.
Baking Soda with Lemon Juice
Baking soda and lemon juice is a very cheap, effective method of dealing with constipation. Baking soda has numerous therapeutic benefits, it is able to neutralize the acids in the stomach and relieve indigestion. Because it is essentially a salt, it is also able to attract fluid into the digestive tract and induce small contractions which assist in the transport of food through your intestinal tract.
Lemon juice is a wonderful digestive aid that can help kick start the consumption of digestive enzymes and acids. It can also help induce peristalsis or the small contractions that help move food through the digestive system.
Try following these steps each morning to treat your constipation.
• Put a teaspoon or so of baking soda in a large glass. You can experiment with the amount of baking soda but a teaspoon is a good starting point.
• Add the juice of half a lemon and fill the rest of the glass with water.
• Mix it well and drink it up each morning until your symptoms have cleared up.
Epsom Salt
Otherwise known as magnesium sulfate, Epsom salt is often used externally to relieve inflammation. It is possible however to use Epsom salt orally for its mild laxative quality. You should however always consult a medical expert before taking Epsom salt.
• Add a teaspoon of Epsom salt to a glass of water.
• Stir with a spoon until the salt has dissolved thoroughly.
• Add a teaspoon or so of fresh lemon juice to improve its taste and to get the laxative qualities from the lemon.
• Drink it down in one go; this should induce a bowel movement relatively quickly.
Magnesium supplements
There are many magnesium based supplements on the market today and a number of them are well known for inducing bowel movements. The laxative effect of magnesium is because it can draw fluid into the stools which makes them softer and allowing easier passage. Magnesium also helps relax muscles in the intestinal walls.
If your constipation cannot be cured by natural remedies within a few days or you have any real concerns over your symptoms you should consult a doctor.