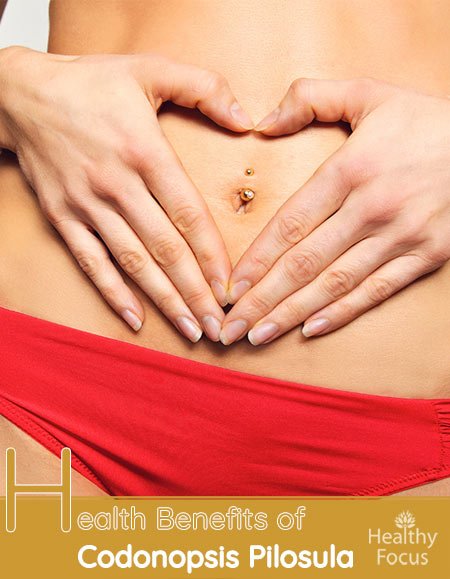 Chinese herbs have been used as ingredients in the kitchen for thousands of years. These days we know that not only do these herbs help improve the flavor of your recipes but they also contain a number of useful properties that can boost your overall health and well being while also helping to heal certain specific conditions.
Dang shen known scientifically as Codonopsis Pilosula is one such herb. It is commonly used as a culinary ingredient in Chinese cooking especially in soups but is also used alone to make a healthy tonic beverage.
What is Codonopsis pilolusa (Dang shen)?
If you are unfamiliar with Dang shen, I am sure you are far more familiar with Ginseng which is famed for its medicinal benefits on the body and the mind. Dang shen shares many of the same health benefits as its more famous cousin and is available at a much cheaper price. Because of this, Dang shen is commonly referred to as 'Poor man's Ginseng'
Codonopsis pilolusa remains a very popular culinary ingredient in China today but it is also a very important medicinal herb in traditional Chinese medicine. It is often used to boost the circulation of blood and help revitalize the body as well as to correct a deficiency in Qi.
Dang shen actually comes with a wide range of potential medicinal benefits. If you would like to find out more about this Chinese herb and how you can use it, then this article will help.
Codonopsis pilosula belongs to the Codinopsis genus which contains around 40 species of perennial plants. All of these herbaceous species are native to eastern and central parts of Asia with some growing much farther South.
Over half of the Codonopisa species have actually been used as medicine by traditional Chinese practitioners but Codonopsis pilosula remains the most widely used and popular of the lot.
Other commonly used names for the plant include false ginseng, bastard ginseng, woodland bonnet bellflower and of course Dang shen.
Plant Description and Habitat
Codonopsis pilosula or Dang shen is a native of northeastern China but now grows in many other parts of Asia.
The plant is a perennial vine that grows very quickly. It has bright green heart-shaped or oval leaves which are slightly hairy. The plant can grow to a height of around 2 meters and its stems contain milky sap.
The plant produces pendulous bell-shaped flowers which can vary in color from bright scarlet to yellow.
The plant thrives best in well drained neutral or acidic soil and can be planted in partially shaded or completely open areas.
Medicinal Benefits of Dang shen
While the plant may be valued by many for its beauty, it is the roots that are used to make herbal medicine.
The roots get harvested in late summer or fall after the plant's aerial parts have withered. Drying the plant is a lengthy and complex process but the procedure is extremely important to the final quality of the herb. After being dried, roots which are black inside after being cracked are regarded as inferior quality and should not be used.
The dried roots are chopped then roasted until they take on a yellowish color. At this point they can be used immediately or stored for use in the future.
There are a number of ways to use the herb but it is usually used as a tincture. In India however, the roots of any plant belonging to the Codonopsis genus are typically ground to make a flour.
Active Compounds
Dang shen contains a number of active ingredients which give the herb a variety of potential medicinal uses. The herb contains essential oils, saponins, polysaccharides, glycosides, resins, certain amino acids and alkaloids in the form of perlolyrin and choline. (1)
Medicinal Uses
Codonopsis pilosula has traditionally been used to bolster the body's strength and for conditions involving fatigue, weakness, anemia and loss of appetite. It has also been used traditionally to help treat a range of digestive conditions.
Digestive Health
Dang shen has traditionally been used to help boost digestive health and to treat a variety of common digestive complaints including indigestion, nausea, vomiting, gas and diarrhea. According to research, the herb can help improve digestive health by reducing the stomach's production of acid and by slowing down the passage of food through the digestive system.
Animal studies have also found that C. pilosula has a protective effect against mucosal damage in the stomach and may help prevent the formation of gastric ulcers. (2)
Ant-Cancer Activity
According to laboratory studies, Dang shen may have anti-cancer potential. In one study, a polysaccharide extracted from the root helped inhibit the activity of human gastric cancer cells as well as liver cancer cells. (3) Another study found that a peptic polysaccharide from the herb was toxic to lung cancer cells. (4)
Diabetes
Animal studies have also found that polysaccharides extracted from Dang shen can help reduce both inulin levels and fasting blood sugar levels. The researchers concluded that the herb had a powerful effect against hypoglycemia by improving insulin resistance.  (5)
Another animal study found that aqueous extracts of Dang shen roots could help slow down the progress of diabetes by lowering blood sugar levels. (6)
Immune System Health
Dang shen has traditionally been used to help bolster the immune system which helps boost general health and protect against illness. The herb contains polysaccharides and other compounds which studies suggest can help build immune system strength.
One animal study found that when a polysaccharide extracted from C. pilosula had positive effects on mice induced with weakened immunity. (7)
Fights Fatigue
Possibly because of its immune enhancing effects and its ability to boost the blood supply, Dang shen has long been used to treat general fatigue as well as illnesses that weaken the body like anemia.
Other Uses
According to traditional use, Dang shen may be a useful ally for a number of other conditions. It may help treat arthritis and muscle pain and can also help to stimulate the nervous system. It has also been used traditionally as an aphrodisiac but there is no scientific evidence that it works.
How To Use Dang Shen
Dang shen is available in dried form to be added to your recipes. It is also available in supplementary form including decoctions, tinctures and powders.
The usual recommended dose is between 6 and 15 grams a day when used together with other herbs. If it is used on its own, the dosage can be between 30 and 60 grams a day.
Please make sure that you consult an expert before using Dang shen to make sure that you are taking the herb at the best possible and safest dose.
Side Effects and Precautions
Dang shen is generally regarded as a safe herb to use with no serious side effects as long as it is used in the proper dose. However there are some special precautions to bear in mind.
Pregnant women and breastfeeding moms should err on the side of caution and avoid using Dang shen supplements. There is not sufficient evidence regarding its safety.
Codonopsis may slow down blood clotting and increase the risk of bleeding. people with bleeding disorders should avoid using the herb.
Because it can slow down blood clotting, you should not use the herb in the run up to a scheduled surgery.
Final Thoughts
Codonopsis pilosula is also known as Dang shen and is a popular traditional remedy for a range of illnesses.
the herb is also known as 'poor man's ginseng' because it shares many of the same health benefits but is sold at a much cheaper price.
The herb is traditionally used to boost immune strength as well as helping to fight fatigue.
Studies suggest that Dang shen can help reduce blood sugar levels, boost digestive health and may even have anti-tumor activity.
The herb is generally regarded as safe but there are certain special precautions you need to be aware of.
(1) https://www.ncbi.nlm.nih.gov/pmc/articles/PMC4287686/
(2) http://en.cnki.com.cn/Article_en/CJFDTOTAL-ZYJZ200807050.htm
(3) https://eurekamag.com/pdf/004/004398062.pdf
(4) https://www.ncbi.nlm.nih.gov/pubmed/23987425
(5) https://www.researchgate.net/publication/264631410_The_genus_Codonopsis_Campanulaceae_A_review_of_phytochemistry_bioactivity_and_quality_control
(6) https://www.ncbi.nlm.nih.gov/pubmed/21798327
(7) https://www.researchgate.net/publication/264631410_The_genus_Codonopsis_Campanulaceae_A_review_of_phytochemistry_bioactivity_and_quality_control