Why Essential Oils for Nausea?
There are a whole host of reasons why you might experience nausea but whatever the cause, it leaves you feeling extremely miserable. Suffering from nausea can make your work and other daily activities very difficult. Travel sickness, pregnancy, stomach bugs, chemotherapy and a host of environmental factors might leave you feeling nauseous to one extent or another.

By and large we tend to just put up with the feeling until it goes away; that is what I have typically done when suffering from feelings of sickness. Stoicism can be an admirable quality but there is no need to simply suffer in silence. There are proactive natural remedies that you can use to seek relief.

Certain essential oils can be effective in easing nausea in a natural, holistic way. Many people have been aware of the benefits of essential oils for treating nausea and sickness for some time. Recently, scientific evidence has started to offer solid proof that they might be an effective, safe and natural way to treat your symptoms.

Essential oils have seen an increasing rise in popularity in recent times; they are a natural and safe alternative to more conventional medicines. Essential oils have a huge variety of proven medicinal uses and having none of the potential side effects that pharmaceutical drugs can produce.

People are looking for safer, healthier alternative remedies to manufactured drugs. Essential oils are proving so effective in treating so many complaints that the scientific community have begun to take them seriously.


When it comes to treating nausea, several essential oils are especially effective including peppermint, lemon and ginger essential oil. Don't simply take our word for it; along with a host of anecdotal testimonies, scientific research has started to establish just how effective they can be.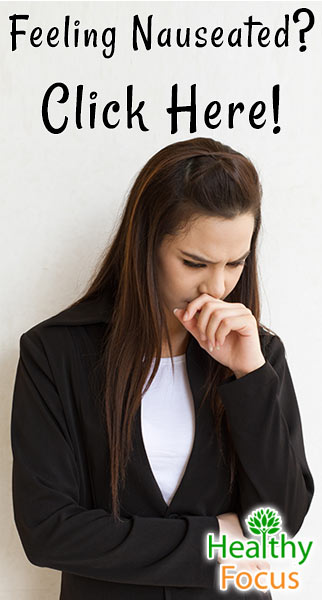 Essential Oils for Nausea
1. Peppermint Essential Oil
Peppermint Oil has a long history of use for medicinal issues stretching back thousands of years. These days, peppermint is included in a number of products ranging from teas to toothpastes as well as being used as a flavoring in the kitchen. Many folk remedies rely on peppermint to aid in digestion.
Peppermint essential oil is harvested from the peppermint plant, specifically its leaves. This essential oil has a variety of health applications. The popular remedies include providing relief for several stomach ailments such as indigestion, irritable bowel syndrome and muscular spasms.


Along with lavender essential oil, peppermint is probably one of the most versatile essential oils available. Peppermint oil is a staple of many people's medicine cabinet and we think it is one that you would be remiss not to possess.

Along with its myriad other uses, it is also one of the most effective known essential oils for dealing with feelings of nausea and vomiting. Research has already been positive regarding the use of peppermint oil to treat irritable bowel syndrome and early signs are positive regarding its therapeutic potential to treat feelings of nausea. It is often recommended to treat travel related sickness and has also been used effectively to treat post-operative nausea.

A recent study carried out in Iran sought to discover the effects of both peppermint and spearmint essential oils on nausea caused by chemotherapy treatment in cancer patients (1). All of the patients involved in the study were experiencing nausea brought on by their treatment. The researchers divided the subjects into three separate groups.
One group was treated with peppermint essential oil; another was given spearmint oil treatment while the last group acted as the control and continued with their normal treatment regimen. Subjects were asked to record how often they vomited and also the severity of the nausea they experienced for a 20 hour period while they were undergoing chemotherapy.
They were also required to record any adverse side effects from the treatment. The results were very positive; patients treated with both essential oils reported a reduction in vomiting as well as significantly less nausea following chemotherapy treatment.

The researchers concluded that menthol essential oils could be used to replace far more expensive medications to treat patients suffering from nausea.

How to use Peppermint Essential Oil
There are several ways that you can use peppermint essential oil to treat your symptoms.
Dilute a drop or a few drops of peppermint essential oil with a carrier oil and massage it into your abdomen.
You can diffuse peppermint essential oil with a diffuser machine.
Inhale it directly from the bottle or a handkerchief; alternatively add a few drops to your wrists or your pillow before bed.
2. Lemon Essential Oil
Another essential oil that might help ease those nauseous feelings is lemon essential oil. Lemon essential oil has a variety of uses and there is a wealth of anecdotal evidence claiming that it works wonders for nausea and vomiting including symptoms caused by morning sickness.
Recent research has found that essential oil aromatherapy might be effective in the treatment of morning sickness which affects up to 80% of pregnant women at some stage during their pregnancy. Morning sickness is difficult to treat and there is not much that medicine has been able to do about it, as a result more and more women are looking to alternative herbal remedies of their own.
This clinical trial analyzed the effectiveness of lemon essential oil inhalation on 100 pregnant women all of whom suffered from nausea and vomiting. Women inhaled the oil as soon as they experienced nausea. Again, the results were very positive.
The research revealed that women treated with lemon essential oil experienced a significant decrease in the severity of their nausea and a reduction in vomiting. Researchers concluded that lemon essential oil could be an effective treatment for nausea and vomiting during pregnancy.

If you are feeling nauseous, simply inhale the oil directly from the bottle or add a few drops to a handkerchief and inhale when necessary; hopefully you will soon feel the benefits.

3. Ginger Essential oil
Ginger in one form or another is a well-known home remedy for nausea and sickness. Ginger tea is often recommended for pregnant women suffering from morning sickness as well as other causes of nausea.

Research into the effect of ginger on nausea caused by chemotherapy and surgery found that those who were treated with ginger experienced significant reduction in their symptoms for the first 24 hours after their chemotherapy treatment compared to the control group.
Ginger essential oil is derived from the ginger root and it has warming, soothing properties which have seen it used to treat numerous digestive issues as well as nausea and vomiting.
If you want to try this wonderful home remedy for nausea, just massage a few drops into your abdomen, inhale it directly or diffuse it.

4. Cumin Essential oil
Typically Cumin is associated with hot and spicy food and would not seem a good candidate to relieve stomach issues. But research how shown cumin as an effective treatment for IBS. (2)
Cumin can help relief bloating and other IBS symptoms—the researchers considered it an excellent alternative to medicines because of it's low cost and widespread availability.
While the 4 essential oils discussed above are the best known essential oils to combat nausea, certain other essential oils might also prove effective. Bergamot, lavender and fennel essential oils are recommended by many people. The best oil for your symptoms is the one that works best for you.
Essential Oils Side Effects and Precautions
The oils discussed above are considered to be safe and non-toxic, but pregnant women should speak to their health professional before they consider using any essential oils.
If you are applying lemon or ginger essential oil directly to your skin, you should avoid exposing it to direct sunlight for the first 24 hours after application. It is also considered safe to dilute your essential oil with carrier oil before applying it topically.
(1) http://www.ncbi.nlm.nih.gov/pmc/articles/PMC3562057/
(2) http://www.ncbi.nlm.nih.gov/pubmed/24829694