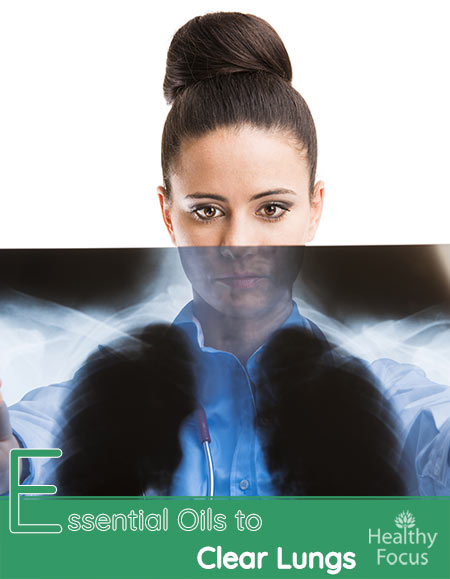 A certain amount of mucus in the lungs is normal but when the amount of mucus becomes excessive, it can cause a number of unwanted symptoms like coughing, wheezing and trouble sleeping.
Even when a person is in good health, mucus is present in certain areas of the body. It helps form a protective lining, which prevents the area from drying and defends it against harmful microbes like bacteria and viruses.
Phlegm is a form of mucus which is produced in the lower respiratory tract and the lungs. Its presence becomes noticeable when someone is sick or they have some kind of long-term health condition.
Excessive mucus can be caused by a variety of conditions including the following :
Infections like the flu or the common cold
irritation in the lungs, throat and nose
allergies
smoking
lung diseases like pneumonia, chronic obstructive pulmonary disease (COPD) or cystic fibrosis.
A certain amount of mucus in the lungs is perfectly normal but when a person experiences an uncomfortable level of chest congestion on a regular basis, they should consult their doctor.
It is however possible to clear your lungs at home. there are various techniques you can employ to help relieve the congestion in your chest and to expel mucus and other irritants from the lungs.
Essential oil can help reduce inflammation, destroy pathogens and relieve your breathing. however, if your condition is serious it is important that you consult your doctor as soon as possible.
If you are suffering from a moderate amount of congestion, then there are plenty of home remedies that you can try. In some cases, essential oils can help clear the lungs of excessive mucus and help alleviate your symptoms. These volatile oils are highly concentrated extracts derived from plants. Some essential oils contain chemical compounds with the ability to break down mucus and help clear the lungs.
The Best Essential Oils to Clear the Lungs
If your lungs are congested and you are having difficulty breathing or suffering from other common symptoms like coughing and wheezing, then essential oils can really help. However, lung congestion may be a sign of a more serious condition. if you are in any way concerned, please speak to your doctor.
If you are trying to relieve congestion and clear your lungs to allow you to breathe more freely, the following essential oils are some of the best you can try.
Eucalyptus Essential Oil
If you are new to essential oils, you may have already used this oil and not realized it. That is because eucalyptus oil is a common ingredient in a number of commercial products used to treat coughing and congestion. These include chest rubs like Vicks Vaporub.
Eucalyptus essential oil contains an active compound called eucalyptol, also known as 1.8-cineole. Studies have revealed that this compound has antimicrobial effects that can help stave off bacterial infections that may lead to lung congestion. (1)
Recent studies also even indicate that eucalyptus essential oil has potential as a natural treatment for lung diseases like COPD and asthma. (2)
A study, published in 2013, involving more than 200 patients looked at the effect of cineole taken orally on over 200 bronchitis patients. The researchers found that the treatment was effective and led to a significant improvement in symptoms in four days. (3)
Eucalyptus oil also has ant-inflammatory properties and can help soothe muscle tension and relieve the pain that can be caused by coughing.
There are several ways of using eucalyptus oil to help clear the lungs and ease congestion. You can simply diffuse the oil around the home and near your bed at night. You can also dilute the oil with a suitable carrier oil and massage it into your chest.
Geranium Essential Oil
Geranium essential oil is another effective essential oil for clearing the lungs and your upper respiratory tract. Research has revealed that this oil can help relieve various respiratory symptoms including coughs and bronchitis. (4)
Another study found that geranium oil helped relieve the symptoms of the common cold and helped shorten the duration of the illness. (5)
You can inhale geranium oil directly or with a diffuser. You can also try adding it to your bathtub and inhale its soothing vapors. Not only does geranium essential oil help clear the lungs and respiratory tract, it also smells great and can have a positive impact on emotional well-being.
Lavender Essential Oil
This incredibly diverse essential oil is among the world's most popular. It is well-known for its anti-inflammatory and antibacterial properties as well as its soothing effects on the mind. There is also plenty of evidence that it can help clear the lungs and the respiratory system in general.
One animal study found that lavender essential oil helped treat bronchial asthma and suppressed the inflammation of  mucus int the respiratory tract. This study suggests that lavender essential oil may be an effective natural treatment for other lung conditions like COPD. (6)
There are several ways to use lavender essential oil to clear the lungs and help you breathe more comfortably. You can inhale the oil either directly or from an inhaler. You could also add 10 to 12 drops of the oil to your bathtub.
Perhaps an even more effective method is to add a few drops of your lavender oil to a sink full of hot water. Cover your head and shoulders with a towel and lean over the sink to inhale the therapeutic vapors.
Frankincense Essential Oil
Frankincense essential oil is another diverse oil with a wide range of potential medicinal benefits. This oil is well-known for its excellent anti-inflammatory and antimicrobial benefits and may well help clear the lungs and help you to breathe more comfortably.
Frankincense essential oil also has a wonderful uplifting scent and is a popular choice in aromatherapy to boost emotional well-being.
If you are suffering from lung or respiratory tract congestion, try diffusing the oil around the home throughout the day and night. You could also massage a little of the oil into your chest. While frankincense essential oil is one of the more gentle acting essential oils but you should still dilute it with a carrier oil before applying it to the skin.
Myrrh Essential Oil
Frankincense and myrrh are often grouped together they are both ancient remedies that were famously given as gifts during the nativity. However, myrrh essential oil also has very similar properties to frankincense oil and has also been widely used to treat respiratory issues and lung conditions like COPD.
While there is plenty of evidence that myrrh oil has a number of potential benefits, its ability to treat lung issues is mostly anecdotal.
Nevertheless, if you would like to try using the oil, it can be diffused or diluted and massaged into the chest. Try combining your myrrh oil with another anti-inflammatory and antibacterial oil from our list.
Thyme Essential Oil
This powerful herbal oil is another potential remedy for lung congestion and other respiratory issues.
One study, published in 2007, looked at the antibacterial effects of several essential oils and found that thyme could be an effective antimicrobial remedy for certain respiratory complaints. The same study also found that cinnamon essential oil was effective. (7)
An earlier study into the effects of essential oil son respiratory tract pathogens found that thyme was an effective antibacterial. The researchers concluded that diffusing time oil in high concentrations for short periods was the most effective way to use the oil. (8)
As well as diffusing your thyme oil, you could make a steam vapor by adding a few drops to a hot sink and inhaling the soothing vapors.
Rosemary Essential Oil
Rosemary essential oil is another potential remedy for various respiratory conditions. It has anti-inflammatory properties that may help soothe irritation in the lung's tissues and provide respiratory relief.
One study found that rosemary essential oil may help provide immediate relief for asthmatic patients. (9)
Cinnamon Essential Oil
Cinnamon essential oil is another excellent remedy for various respiratory conditions that may help clear up the lungs.
One study, published in 2017, demonstrated that cinnamon essential oil might be effective against the germs responsible for respiratory health problems. The study found that, like thyme oil, cinnamon oil was especially effective when diffused in highly concentrated form. (10)
As well as diffusing cinnamon oil, you can add a few drops to the bathtub or make a home made steam vapor treatment.
Sweet Orange Essential Oil
Sweet orange essential oil is a citrus oil with a number of beneficial properties including excellent anti-inflammatory, antiseptic and anti-oxidant actions. This oil can be used alone or combined with other oils to help clear the lungs and relieve respiratory symptoms.
One study, published in 2009, found that orange essential oil had the potential to help treat COPD. (11)
Try diffusing this oil or adding a few drops to a hot sink of water to make your own steam vapor treatment.
Other Essential Oils
This list is by no means exhaustive and represents just some of the most popular and well-researched options. Other oils that could help clear the lungs and improve respiration include :
How to Use essential Oils to Clear the Lungs
To clear the lungs, ease respration and help treat COPD, there are a number of ways to use your essential oils.
Diffuser : Inhaling the oil's vapors from a diffuser is one of the most effective and convenient methods of using your oils. try using the oils alone or experiment with several combinations of oils for even greater effect. As well as helping to treat your respiratory troubles, the scent of the oils can also do wonders for your mood.
Steam Treatment : One of the most effective ways of clearing the lungs and upper respiratory tract of mucus and phlegm is to make your won steam treatment. Simply fill a sink or bowl with piping hot water and add a few drops of the oil or oils of your choice. Cover your neck, head and shoulders with a towel and lean over the sink. Inhale for a few minutes or as long as you can tolerate the heat.
Topical Application : You can use your essential oils topically but it is important that you dilute them first in a carrier oil like coconut, jojoba or sweet almond oil. 5 or 6 drops of essential oil to an ounce of your carrier oil is typically regarded as a safe dilution. Once diluted, rub the mixture into your chest and neck area to help clear the lungs.
Precautions and Potential Side Effects
Essential oils may be natural but they are also extremely potent and must be treated with caution. It is important that you purchase your oils from a reputed supplier because the content of the oil can vary a great deal.
As long as you use them the way they are supposed to be used, they should be safe for the vast majority of people.
Do not ingest your essential oils. There is a real danger of severe side effects when essential oils are used internally.
Women who are breast feeding or pregnant should make sure that the oil they have chosen is safe for use. 
Always dilute your essential oil with a carrier oil before you apply it to your skin. There is a risk that you will be allergic to the oil and develop a skin reaction. They should never be applied 'neat'.
Even after you have diluted your essential oil, you should perform a patch test to make sure that you are not sensitive to the oil. Apply a small amount to a discrete area of skin, cover with a bandage and leave for up to 24 hours. If you do not experience a reaction, you may go ahead with a larger dose.
Other Home Remedies
Apart from essential oils, there are various other home remedies that can help clear the lungs. These include the following :
Steam therapy : We have already talked about using essential oils to make your own steam treatment at home. however, it is equally possible to make a soothing steam treatment without the use of essential oil. Simply inhaling water vapors can help loosen up the mucus in the lungs and airways and help you to breathe more freely.
One study actually demonstrated that steam therapy led to a significant reduction in respiratory and heart rates in people with COPD. (12)
Controlled Coughing : We usually associate coughing with being sick, but it is actually the body's natural way of expelling the toxins trapped within mucus. Coughing in a controlled way can help to loosen the mucus inside the lungs and send it through the airways and out of the body.
Doctors recommend this exercise for people suffering from COPD and it is likely to be effective for people with other respiratory conditions.
Sit comfortably but upright on a chair with your arms folded across your stomach.
Inhale slowly through your nose.
Lean forward and exhale slowly.
While exhaling, cough 3 or 4 times with your mouth slightly open.
Inhale through the nose and repeat as long as necessary.
Green Tea : Green tea is another excellent home remedy for lung health. It has outstanding antioxidant properties and can help relieve inflammation and irritation. A recent Korean study involving over 1000 adults found that people who consumed 2 cups or more of green tea each day had significantly better lung function. (13)
Lifestyle Changes : If you smoke, stop smoking. It is easier said than done but the lungs can clear up very well as soon as the cigarettes are binned. Getting more exercise and following an anti-inflammatory diet can also help a great deal.
Final Thoughts
Clearing the lungs through natural means can benefit people with chronic respiratory conditions like COPD, people that smoke and people who are exposed to pollution. Excessive mucus can build in the lungs when people are suffering from various other ailments including allergies and the common cold.
A number of essential oils can help decongest the lungs and help you to breathe more comfortably. Among the best are eucalyptus, geranium, lavender, thyme and frankincense but there are others that may prove effective.
You can inhale your oils through a diffuser or by making your own at home steam treatment. Applying the oils to your neck and chest is another excellent way to clear the lungs and boost your ability to breathe freely.
Do not ingest your essential oils and be sure to dilute them well if you are going to apply them topically.
(1) https://www.ncbi.nlm.nih.gov/pmc/articles/PMC3842692/
(2) https://www.ncbi.nlm.nih.gov/pubmed/24831245
(3) https://www.ncbi.nlm.nih.gov/pmc/articles/PMC3842692/
(4) https://www.karger.com/Article/FullText/442111
(5) https://www.ncbi.nlm.nih.gov/pubmed/18005909
(6) https://www.ncbi.nlm.nih.gov/pubmed/24909715
(7) https://onlinelibrary.wiley.com/doi/abs/10.1002/ptr.1968
(8) https://academic.oup.com/jac/article/47/5/565/858508
(9) http://ajp.mums.ac.ir/article_10440.html
(10) https://www.sciencedirect.com/science/article/abs/pii/S0924224416304782
(11) https://www.ncbi.nlm.nih.gov/pmc/articles/PMC3521325/
(12) https://www.omicsonline.org/open-access/the-effects-of-a-warmed-steam-inhalation-on-patients-with-chronic-obstructive-pulmonary-disease-a-crosssectional-controlled-study-2161-105X-1000471-104382.html
(13) https://academic.oup.com/jn/article/148/1/70/4774510