Whether you are getting back into fitness after a lapse or just starting, developing a strong core will increase your stability and balance. Lots of people have minor back pain. A stronger core will lead to back pain relief. Maybe you work out already—but you are not working on your core hard enough. It is common that gym rats focus on strength and strength training but often forgo non lifting exercise. "Core exercises for beginners" is not just for beginners, everyone can benefit.
Sadly, most of us focus on a specific workout routine and rarely change it. After a while of doing the same workouts we don't know why progress has stalled. It's actually real simple, mixing it up is the key to steady improvement .
Summer is when most people wants six-pack abs or at least less fat and more definition. Exercise and a good diet for weight loss are the keys to success. Jumping straight into hundreds of crunches and situps can lead to pain and injuries. Proper form is hard to maintain and there are better ways to target key areas. Bad form and pain leads to injuries and giving up. Below is a core workout that can benefit the true beginner and experienced athlete.
Core exercises for beginners
See video for exercise here
Plank
Right off the bat, you are thinking of the funny photos where people lay down pretending to be wooden planks. It's a little harder than that.
To do the Plank:
Lying on your stomach, support your bodyweight on your forearms and toes. Slowly extend your body in a straight line. You should be horizontal a few inches above the floor or mat. Keep your back straight and your hips up. Hold your abs tight and breathe normally. Hold the "plank" position for 20 seconds, then lower your leg and rest on your knees. Try to hold the Plank a little longer each workout.
To get the most out the plank pull in your stomach while holding it. When you pull in your stomach, you engage and retrain the deep abdominal muscles supporting your back.
In the beginning, you should aim to hold the plank position for 20 seconds, as you get stronger aim for a minute. If you have difficulty with the full plank, you can start off by balancing from your knees and your forearms. Some people find that the plank may be uncomfortable on the elbows, and if you are uncomfortable on your forearms and elbows, you can balance from your hands and toes.
See video for exercise here
Side Plank
Once you master the regular plank, you can try the side plank version for the obliques and lower back. To do the Side Plank, lie on your side. Bend your arm at the elbow and stack your feet on top of each other. Supporting your bodyweight on your forearm and lower foot, raise your body in a straight line. Your butt and thigh should hover a few inches above the floor or mat. Keep your back straight, hold your abs tight and breathe normally. Hold the position for 10 seconds, and then repeat on your other side. Try to hold it a little longer every workout. As you get stronger aim for 30-60 seconds.
See video for exercise here
Bird Dog
To do the Bird Dog, kneel on your mat and place your hands on the mat under your shoulders. Raise one hand and opposite leg simultaneously while keeping your abs tight. Focus on pointing your arm straight out from your shoulder and your leg straight out from your hip. Keep your back flat and straight. When done properly you will look like a bird dog pointing. Hold for 5 seconds, and then slowly lower yourself without rotating your pelvis. Do 5 reps and repeat on your other side.
Standing Bicycle Crunches
If traditional crunches cause discomfort try this variation. Stand with your feet hip width apart and hands clasped behind your head. With your abs tight, back straight and relaxed shoulders lift your left leg and simultaneously raise your left knee and lower your right elbow towards each other. Return to the start position. Repeat on the other side. Aim for 5 reps on each side.
See video for exercise here
Seated Leg Lifts
Surprisingly this basic-looking leg lift can get you a lot of results. Beginners and even more advanced folks will start feeling the burn after only a few reps. Sit on the floor with your legs extended straight out in front. Keeping your abs tight, lean back a little, so you are able to place your hands on either side of your glutes. Breathe deeply and lift one leg six inches off the ground. Hold the position for five seconds and then lower your leg. Repeat the movement with the other leg. Continue alternating legs for one-minute, then take a 30 second break. Repeat for five reps.
To make this exercise easier, lift one leg at a time without stopping to hold each one extended for five seconds.
See video for exercise here
Reverse Crunch
Begin by lying on back with both feet in the air. Lift your hips off the ground. By the end of this movement your knees will be touching your chest. Hold the position and return for one repetition. Hands should be flat on the ground at sides for stability. Your goal should be 15-20 reps for 2-3 sets.
See video for exercise here
Classic Wood Chop
Begin by standing while holding a medicine ball (4-6 lbs). Legs should be slightly wider than shoulders.
Raise the ball above head to start. Bend the knees and move hips back when lowering the ball. Arms should stay straight as the ball lowers to your knee level. Try and keep your knees in line with your toes and not in front of them. Return to starting position and repeat for 10 repetitions for 1-3 sets (about 40-60 seconds rest between each set).
See video for exercise here
Floor Bridge (Butt lift)
This move works on your core muscles and balance all in one exercise. To start, lie on your back with your knees bent and hands by your side. Your feet should be flat on the floor about shoulder width apart. You can move your arms out slightly to aid in balance and support.
Flex your core while lifting your butt and lower back off the floor. You should be lifting up slowing and pushing with your heels. Try to maintain a straight back. Hold for a few seconds at the top, and then slowly lower down back to the starting position.
Below is the whole exercise video

Perform 10-12 reps for 1-3 sets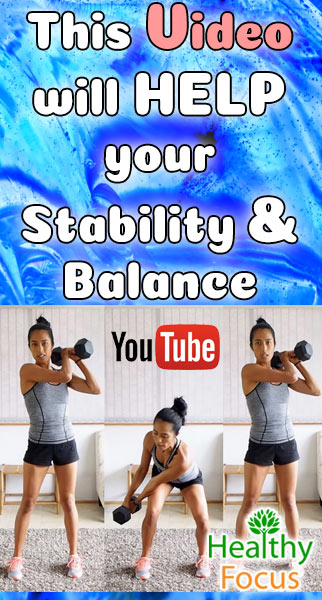 After a month, your core should be stronger and you should be able to hold positions for longer and/or do more repetitions per set. Your goal should be to improve "hold" time, repetitions, exercise frequency or number of sets. Start with two sets at least 2 times a week. With enough practice you can do this every day if you wish – at home or in the gym
Bottom line is by adding core exercises to your routine it helps in other activities and training. You will need a solid diet in order to maximize fat loss but these core exercises will help build the definition. Mix and match the exercises too come up with a routine that works best for you. Another option is to vary the exercises each workout. Once you have a solid training program using these exercises you will be on your way to a flatter and fitter midsection.