The Many Benefits of Cilantro
Cilantro also known by its scientific name Coriandrum sativum is a delicious fresh tasting herb which is a very popular cooking ingredient around the world. It gives your food that burst of fresh flavor and an aroma that reminds me immediately of Mediterranean Europe.
In cooking, it is used as an ingredient in a range of exotic dishes including salsa, curries and guacamole. But did you know that besides its delicious flavor cilantro has numerous powerful benefits for your health.
Cilantro exerts so many health benefits because of its versatility. In its green and leafy form, it is the perfect cookery ingredient but having flowered it produces coriander seeds which contain many benefits of their own.
Nutritional Facts
Cilantro is a rich source of many therapeutic compounds including antioxidant flavonoids, phytonutrients and phenols. It contains many important vitamins and minerals including vitamins A, C and K, calcium, potassium, magnesium and folate.
It contains virtually no calories but is an excellent source of fiber. Half a cup of cilantro leaves goes a long way towards your recommended daily dose of Vitamin A and K.
Its calcium and vitamin K content makes cilantro effective in building stronger bones and teeth while it also helps strengthen the hair. Many people consider cilantro to be effective against diabetes and there is some research to show the herb is good for the heart because it can reduce blood pressure and cholesterol levels.
Cilantro Seeds and Leaves
Cilantro is incredibly versatile. It works incredibly well in a number of cooked and raw recipes. if you want to ass more zing to your meal or smoothie recipe, try adding some cilantro. We think you would love the citrusy flavor. The leaves are delicious in their own right and the flavor improves once the plant has flowered and produced seeds.
Not only are the leaves tasty and healthy but the coriander seeds that it produces contain plenty of health benefits in their own right. Coriander is a very important ingredient in cooking especially in Asia. The seeds have a nutty flavor with a hint of citrus making them ideal for a variety of dishes. they are also one of the main spices used to make Garam Masala.
Health Benefits of Cilantro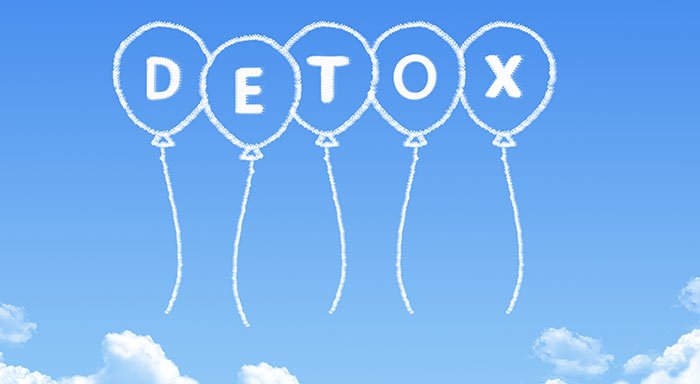 1. Helps to Detoxify the Body
Modern lifestyles expose us to many harmful heavy metals which take up residence in our body's tissues and organs. Heavy metals such as lead, aluminum and arsenic can lead to many dangerous illnesses including heart disease, neurological disease and infertility.
Cilantro has the ability to bind these harmful metals and loosen them from the tissue which in turn helps you to eliminate them from your body.
Several studies have demonstrated that cilantro protects against oxidative stress caused by lead while one study proved that cilantro could effectively accelerate the body's elimination of harmful heavy metals. (1) (2)
2. Antioxidant ability
Cilantro has powerful antioxidant abilities which it mainly owes to the presence of a flavonoid called quercetin.
It is vital that we get as many antioxidants into our diets as possible because they can help reverse the damage causes by oxidative stress which is linked to a variety of serious illnesses including cancer, heart disease and degenerative illnesses like Alzheimer's and arthritis.
A Korean study published in 2012 demonstrated that cilantro offered effective protection from oxidative stress because of its outstanding antioxidant ability. (3)
3. Reduces Stress and Anxiety
As well as its physical benefits, cilantro exerts a natural sedative effect which can calm your nerves, reduce anxiety and even help you to sleep better. An interesting Indian study published in 2011 proved just how effective cilantro was in tackling emotional issues.
The study found that in very high levels, cilantro extract could have the same anti-anxiety effect that the commonly prescribed drug – 'valium' exerted. The good news of course is that cilantro extract does not produce the same sort of severe side effects that valium is infamous for. (4)
4. Heart Health
Research has demonstrated that cilantro could play a vital role in the health of your heart. It is effective because can help reduce blood pressure as well as reducing cholesterol levels.
A potassium rich diet is important to keep blood pressure under control because, as research has demonstrated, it reduces the negative effects of sodium.
There are obvious benefits to keeping your blood pressure in check. It reduces your risk of heart disease and prevents the heart walls from thickening.
As well as reducing blood pressure, studies have demonstrated that cilantro also reduces the body's cholesterol and triglyceride levels (5) while its antioxidant ability is responsible for preventing oxidative damage linked to cardiac disease.
Yet another study published in 2012 demonstrated that the polyphenols found in cilantro and its other heart healthy nutrients could protect against oxidative stress. Specifically they found that these compounds helped protect against the free radicals linked to cardiac damage while they could also protect against myorcadial infarction. (10)
5. Controls Blood Sugar Levels
Animal studies have demonstrated that both the leaves and the stems of the cilantro herb help to reduce blood sugar level. A study published in 2012 is among the most significant. It showed that after diabetes had been diagnosed, cilantro extract was able to balance blood sugar levels and also improve liver function. (5)
6. For Urinary Tract Infections
Infections of the urinary tract can be extremely painful. They are often caused by bacterial infections such as staphylococcus or by sexual activity.
Cilantro has good natural antibacterial properties that can help fight urinary tract infections and cleanse it of bacteria. Both cilantro and its coriander seeds are said to be effective remedies for the condition.
7. For Digestion
Cilantro has a long history of use around the globe for its ability to improve a variety of digestive complaints. It can be used to ease feelings of nausea, reduce bloating and gas and also to ease indigestion and heartburn.
It works by producing digestive enzymes that help the body break foods down making them easier to digest. In addition, cilantro has a cooling effect which is why they are used so readily in many spicy dishes like curries making the heat easier to tolerate.
8. For Menstrual Function
Cilantro and the coriander seeds that it yields in particular are thought to be an effective means of supporting healthy menstruation. They help by regulating the hormones responsible for controlling the menstrual cycle. Coriander seeds and cilantro can also help relieve many of the familiar symptoms of menstruation such as cramps, bloating and pain.
9. Food Poisoning
We have already mentioned how effective cilantro is in detoxifying the body and protecting it against harmful toxins and infections.
In addition, its antibacterial effects can play an important role in protecting the body from water and food borne poisoning and disease including cholera, salmonella, dysentery and listeria.
One study published in 2002 found that cilantro was especially effective against listeria. When compared with several other herbal remedies. (6)
10. Cancer
While studies are in a very early stage, some research has indicated that coriander seeds may be able to protect the body against colon cancer primarily because of its ability to reduce cholesterol as well as its ability to increase sterol compounds found in bile.
According to researchers this process reduces the build-up of toxins in the colon thereby reducing the risk of colonic cancer. (7)
11. For the Skin
As well as all of its internal benefits, cilantro has surprising benefits for the skin including rashes, irritation, sunburn and hives. It actually possesses natural anti-histamine activity which helps prevent the body's release of histamines in response to allergens.
As well as eating it, cilantro can be combined with coconut oil and applied topically to the affected areas of your skin. It has a delightful cooling and soothing effect when applied to the skin.
12. Brain health
Studies have demonstrated that diets rich in herbs including cilantro, turmeric, garlic, ginger and cinnamon could help prevent inflammation associated with many chronic diseases including degenerative neurological conditions like Parkinson's disease and Alzheimer's.
Research has showed that combined with certain lifestyle factors, diets rich in these nutritious herbs reduced the risk of developing these devastating neurological diseases. (8)
Frequently Asked Questions
Is cilantro good for losing weight?
Cilantro may help you to lose some weight if you eat it as part of a weight loss plan. A quarter of a cup of fresh cilantro contains a single calorie. This citric juice may also help stimulate detoxification and flush a certain amount of fat from your system. Having said that, cilantro is no miracle cure. It may however be a useful ally in a well-designed weight loss plan that includes careful eating and exercise.
Can you eat the stems of cilantro?
Yes, absolutely you can. Stop wasting much of the goodness in the plant and get more bang for your buck. Store the parts you are going to use in a glass container in your refrigerator. Allow the stems to rest in a little water in your container to keep them fresh for longer.
Can you eat raw cilantro?
Yes you can. If you are serving cilantro as part of a hot dish, then add the chopped leaves right to the end just before serving your meal. If you are planning to use cilantro as part of a raw preparation like salsa, guacamole or in a smoothie, you can add the cilantro at any time.
How do you store fresh cilantro?
First of all, rinse your fresh cilantro in some fresh, clean water to get rid of any grit and dirt. Then store it in an upright glass container with a few inches of water at the base. Use a plastic bag to cover your jar or container and store it in your refrigerator. Before storing make sure you get rid of any slimy, damaged or wilted leaves. If you follow these instructions, your cilantro should stay fresh and clean for between 7 and 10 days.
How do you preserve cilantro?
You should not dry your cilantro since this will diminish its delightful citrus flavor. If you want to preserve it for longer the best way to do this is to make your own cilantro oil. 
Simply blanch a healthy bunch of your fresh cilantro by dipping it quickly in some boiling water. Pat the leaves dry then add all of your cilantro including its stems to the blender. Add in some olive oil then blend it up until it is nice and smooth. When the oil is the right consistency, pour it into an ice cube tray then freeze overnight. The next morning, just remove your oil from the trays then store in a zip lock bag in your freezer. You can use the finished oil whenever you like in your cooking or smoothies to add that flavorful zing.
Side Effects of Cilantro
Side effects of cilantro are extremely rare and as a food, it is considered to be safe. People who are allergic to other herbs such as fennel, aniseed or dill may also be allergic to cilantro.  A small percentage of people genetically do not like smell or the taste of Cilantro (9).
Final thoughts
Cilantro is a tasty herb that can add real pep and zing to your meals and drinks. There are many ways to prepare it. You can use it fresh in a guacamole or smoothie or use it as an ingredient in your soups and other hot meals. There are plenty of excellent recipes online that can help start you off but it is a very versatile herb that you can out to a wide variety of uses.
Not only is cilantro great to eat but it also has a wide range of healthy benefits. These range from heart health and digestive health to skin care and anxiety. If you have never used cilantro before, give it a try and let us know how you used it and what you thought of it.
(1) http://www.ncbi.nlm.nih.gov/pubmed/19902160
(2) http://www.ncbi.nlm.nih.gov/pubmed/8686573
(3) http://www.ncbi.nlm.nih.gov/pubmed/22301773
(4) http://www.ncbi.nlm.nih.gov/pubmed/22022003
(5) http://www.ncbi.nlm.nih.gov/pubmed/22671941
(6) http://www.ncbi.nlm.nih.gov/pubmed/11929164
(7) http://www.ncbi.nlm.nih.gov/pubmed/10940583
(8) http://www.ncbi.nlm.nih.gov/pubmed/21360003
(9) https://flavourjournal.biomedcentral.com/articles/10.1186/2044-7248-1-22
(10) https://www.ncbi.nlm.nih.gov/pubmed/22750725