What is 5-HTP?
5 HTP is the easy to pronounce short form of 5-hydroxytryptophan-a chemical our body makes out of tryptophan and a precursor to serotonin. Whereas 5-HTP itself is not found in the food that we eat, tryptophan is an amino acid which is found in certain food like poultry, milk and pumpkin.
Once tryptophan has been converted into 5 HTP, it is changed once again into serotonin. It is serotonin- a neurotransmitter responsible for mood which gives 5 HTP its medicinal benefits. Widely prescribed antidepressants like Prozac and Zoloft work in a similar way by increasing the brain's serotonin levels.
However, unlike these medications, 5-HTP is a naturally occurring nutrient. Indeed when it comes to treating depression, 5-HTP has been just as effective as these prescription drugs with far fewer of the associated side effects.
Unfortunately, consuming foods containing tryptophan does not increase our levels of 5-HTP very significantly so many people opt to take 5-HTP supplements. Supplementary 5-HTP is made out of the seeds of a plant native to Africa called 'Griffonia simplicifolia'.
Many supplements also use 5-HTP in combination with other supplements like St John's Wort or Vitamin B.
The Benefits of 5-HTP
5-HTP can help treat a variety of conditions linked to low levels of serotonin such as depression, insomnia and even obesity. If you would like to know more about the potential benefits of this impressive supplement then read on.
1) For Weight Loss
The weight loss potential of 5-HTP supplements is inextricably linked to its ability to increase the production of serotonin. Our modern lifestyles are thought to be at least partly responsible for low serotonin levels.
Low serotonin level cause an array of disorder such as anxiety, irritability, depression and obesity. This deficiency is exacerbated because worrying and anxiety causes the body to release serotonin which then needs replenishing.
Some studies have indicated that 5-HTP can help reduce weight in obese patients but why does it work?
When your serotonin levels are low, you are likely to crave carbohydrates and we know that carbs are the last thing you should be binging on when you are trying to control your weight.
Comfort eating of starchy and sugary foods is linked with periods of stress which of course results in weight gain but can also cause headache, fatigue and depression.
Several studies done over the past few decades have demonstrated that 5-HTP supplements can reduce carbohydrate cravings and appetite in general.
In one study significant weight loss was observed in obese patients given 5-HTP for a 6 week period. Despite not being prescribed a diet, participants who took 5-HTP ate fewer carbohydrates and experienced a reduced appetite. (1)
The bottom line is that 5-HTP may help you to lose weight by reducing cravings for unhealthy fats and carbs and by satiating your appetite. However, like other diet supplements you are more likely to lose weight effectively when you take them in conjunction with a proper diet and exercise plan.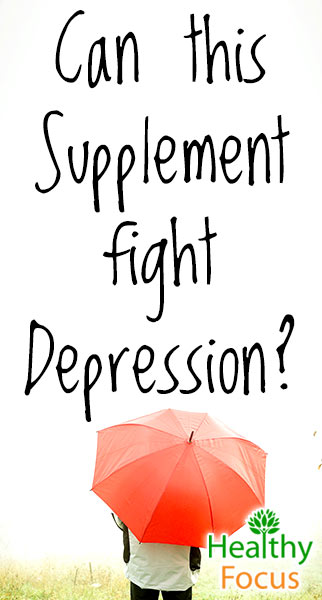 2) For Depression
A deficiency in serotonin is linked strongly to depression and 5-HTP can in theory counteract this deficiency.
There is some evidence that 5-HTP could work just as well as antidepressant drugs for people with mild or moderate forms of depression. Like the prescription drugs Prozac or Zoloft, 5-HTP increases the body's production of serotonin and its availability in the brain.
The way they work is different however. SSRIs like Prozac work by allowing the brain to reuse its existing serotonin while 5-HTP actually replenishes the brain's serotonin levels.
One study which compared the effects of Luvox to 5-HTP found that it worked equally as well as the prescription drug. However, the studies done so far have been relatively small and researchers agree there is a need for larger scale trials to confirm its use.
3) For Insomnia
Sleep disorders like insomnia are associated with many other problems like daytime fatigue, mood issues and even poor immunity. There is some evidence that 5-HTP may be useful in treating sleep deprivation. Because 5-HTP increases serotonin levels it also increases your melatonin levels which is a hormone linked to sleep cycles.
One study showed that people taking 5-HTP supplements fell asleep more quickly and slept better than those given a placebo.
4) For Fibromyalgia
Many people who suffer from fibromyalgia also have reduced levels of serotonin and they are sometimes prescribed antidepressant medication. According to research, 5-HTP supplementation can relieve many of the symptoms associated with fibromyalgia including anxiety, fatigue, pain and stiffness.
One study which involved 50 patients suffering from fibromyalgia found that 5-HTP significantly improved all of their primary symptoms. (2)
5) For Migraines
Migraines and headaches are sometimes linked to low levels of serotonin and antidepressants are prescribed for some people with severe migraines.
Some studies indicate that 5-HTP taken in high doses can help treat migraines but other studies have showed they were no more effective than the placebo. As a result of this conflicting evidence, more research is necessary.
How to take 5-HTP
5-HTP is available in supplementary form and is also found as an ingredient in some herbal and multivitamin supplements.
Experts typically recommend taking 50 mgs of 5-HTP between once and 3 times each day. Some of the studies have used much higher doses without adverse effects but there is concern that 5-HTP might be toxic at very high doses and you should consult your doctor before deciding on the appropriate dose for your condition.
5-HTP Side effects
Tryptophan supplements were associated with a dangerous disorder called eosinophilic myalgia syndrome (or EMS). This disorder which affects the blood, organs, skin and muscles is potentially fatal and resulted in the FDA banning the sale of tryptophan supplements back in 1989. There have been several reports of EMS in people who took 5-HTP supplements.
In lower doses, the reported side effects of 5-HTP are not severe. They include feelings of nausea, fullness and bloating, gas and heartburn.
In very high doses where too much serotonin is produced, a condition called serotonin syndrome is possible so make sure you talk to your doctor before settling on an appropriate dose.
Those with diabetes and high blood pressure must consult their doctor before they take 5-HTP.
Pregnant women and nursing mothers should avoid taking 5-HTP.
People who have a pre-existing liver disease should avoid 5-HTP
Children must not take 5-HTP.
5-HTP Potential Interactions
There are many potential interactions between 5-HTP and prescribed medications. If you are taking any of the medications listed below, it is important that you talk to your doctor before using 5-HTP.
Antidepressant medication
If you are taking any sort of medication for depression, you should not use 5-HTP unless you are under your doctor's supervision. When 5-HTP is combined with antidepressants it can potentially result in serotonin syndrome. This condition can cause dangerous symptoms such as hot flashes, heart rate and blood pressure fluctuations and in extreme cases can result in coma.
Tramadol
If you are taking this common pain relief medication, avoid using 5-HTP as it can result in excess serotonin levels and serotonin syndrome.
Demerol
Taking 5-HTP with Demerol may also result in serotonin syndrome.
Carbidopa
Carbidopa is a medication used by Parkinson's disease patients. Using 5-HTP along with Carbidopa might result in a serious skin condition called scleroderma.
Triptans
Taking 5-HTP along with Triptans, which are used for treating migraines, can also result in excess serotonin levels and potentially serotonin syndrome. Triptans are 5 HT-1 agonists –some drug names include: almotriptan, eletriptan, frovatriptan, naratriptan, rizatriptan, sumatriptan and zolmitriptan.
(1) www.ncbi.nlm.nih.gov/pubmed/1384305
(2) www.ncbi.nlm.nih.gov/pubmed/2193835