What is Ashwagandha?
Ashwagandha, also called withania somnifera or Indian ginseng is an herb with powerful healing properties that has been used for thousands of years in Ayurvedic and African medicine.
Ashwagandha has a variety of healing benefits especially its ability to bolster the immune system after illness. Its name is indicative of its restorative power and means 'the smell of horse' because it is said to confer stallion like energy and strength on those who take it.
Ashwagandha is native to arid areas of India, North Africa and the Middle East but is also grown today in milder climates; it belongs to the tomato family and bears a small red fruit. The herb has antioxidant, anti-inflammatory, anti-stress and adaptogenic properties which give it many potential therapeutic applications.
As is often the case when it comes to herbal remedies, the modern world is starting to catch up with tradition and the benefits of ashwagandha have been fairly extensively studied over recent years. If you suffer from stress, fatigue a lack of energy or even have issues with your concentration span, then ashwagandha has the potential to help.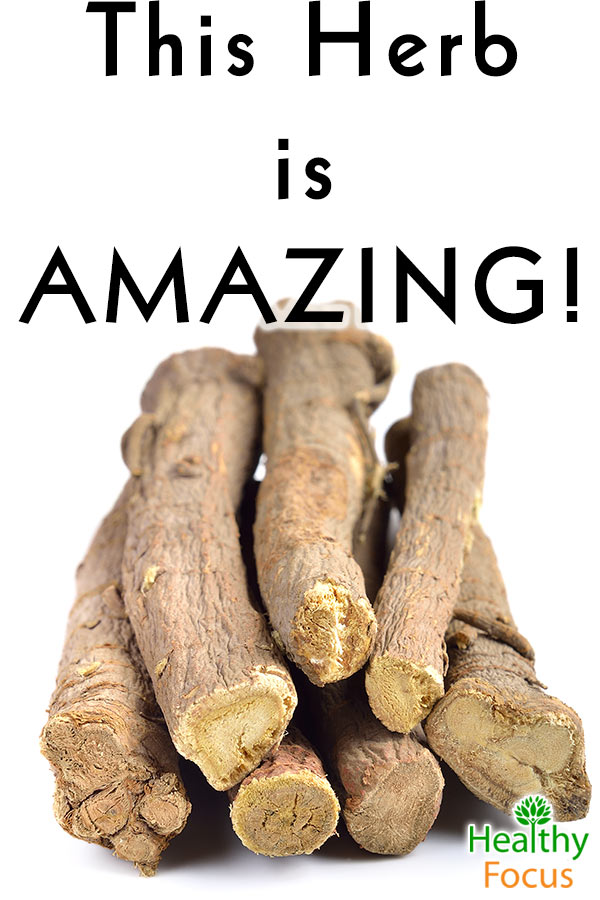 What are the Health Benefits of Ashwagandha?
1. Stamina and Endurance
According to several studies, ashwagandha can effectively boost endurance while exercising; it also improves brain function and decreases body pain and muscular fatigue. Whether you are a serious athlete looking for some marginal gains or you simply feel fatigued and in need of an energy boost, then ashwagandha might be just the thing that you need. Several studies have been done to analyze the endurance boosting ability of ashwagandha and the results have been promising.
One study conducted on 40 elite Indian cyclists demonstrated that those given ashwagandha supplements for eight weeks significantly improved their cardiovascular and respiratory endurance levels when compared to the group given a placebo. (1)

Another study conducted on rats demonstrated that those given ashwagandha could swim two times longer than those not given the supplements. (2)
It is not only athletes that can benefit from the strengthening power of ashwagandha, those recovering from illness can also reap the rewards. Another study demonstrated that ashwagandha had the potential to treat chemotherapy related fatigue in cancer patients as well as the ability to raise their quality of life. (3)
2. Stress and Anxiety
One of the most important and well researched uses of ashwagandha is its ability to relieve the symptoms of stress and anxiety. Not only can ashwagandha relieve stress but it can also protect the brain's cells from degenerative effects because of its powerful antioxidant properties.
There is some evidence that ashwagandha can effectively relieve anxiety as effectively as certain well-known antianxiety and antidepressant medications. A study published in 2000 demonstrated that ashwagandha supplements taken for five days had similar anti-anxiety effects to lorazepam and antidepressant abilities similar to imipramine. (4)
Stress can result in the higher lipid peroxidation and a corresponding decrease in the levels of antioxidant enzymes. A study published in 2001 demonstrated that ashwagandha extracts normalized lipid peroxidation and reversed the effects of stress. (5) Moreover, ashwagandha can reverse the signs of premature aging caused by stress due to its powerful antioxidant abilities. The researchers concluded that ashwagandha could be used clinically to combat stress.
An unpublished but relatively large scale human study from 2005 examined the effect of ashwagandha on the stress hormone; cortisol. Elevated cortisol levels are thought to be responsible for many of the effects of stress and the study demonstrated that ashwagandha reduced cortisol levels by as much as 26%. As well as reducing cortisol, the participants also demonstrated better sleep, enhanced feelings of well-being, increased energy and reduced levels of fatigue.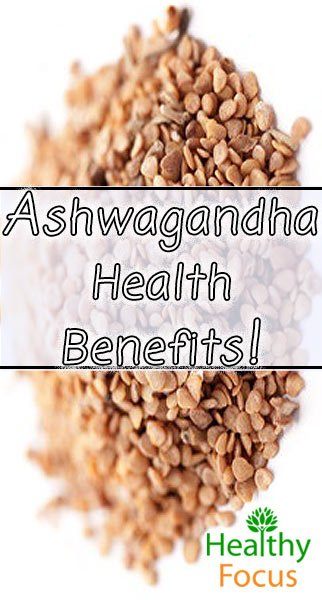 3. Brain Health
Japanese researchers have done extensive studies into the benefits of ashwagandha on the brain. Some of this research demonstrates that ashwagandha might have the potential in the future to help treat people who have suffered traumatic brain injuries and those suffering from cognitive degeneration caused by diseases like dementia or Alzheimer's. The researchers aimed to find ways of regenerating damaged components of nerve cells in the brain known as axons and dentrites.
What they found was that ashwagandha significantly helped regenerate damaged nerve cells in the brain while also helping to reconstruct the synapses which allow cells to communicate with each other. The researchers concluded that ashwagandha helped reconstruct and regenerate nervous system networks which made it a potential future treatment for degenerative diseases. (6)
Another study published by the same research team demonstrated that ashwagandha extract promoted the growth of damaged nerve cells as well as normal cells. This suggests that ashwagandha might not only benefit damaged brain cells but also boost brain health and cognitive function in general. (7)
4. Arthritis
Ashwagandha has powerful anti-arthritic properties and its effect in treating arthritis is well documented. Ashwagandha is a potent analgesic that can protect the nervous system from pain.
A very recent study published in 2015 was conducted to examine the effects of ashwagandha on rheumatism.
The study was carried out on 86 patients suffering from joint pain who were given ashwagandha supplements for a 3 week period. The results were positive with a significant reduction in joint pain and swelling being reported and researchers concluded that the herb could be used in the treatment of rheumatoid arthritis. (8)
5. Cancer
A number of studies have been done in recent times to examine the potential of ashwagandha in treating cancer and results up to now have been positive. Laboratory experiments have demonstrated that ashwagandha can inhibit the growth of breast, colon and lung cancer cells comparable with the effects of chemotherapy drugs. (9)
Animal studies have shown that ashwagandha inhibited the growth of stomach cancer. Both tumor incidence and the number of tumors were significantly reduced by 60% and 92% respectively. Another study showed that ashwagandha also had a positive effect on skin cancer. (10) (11)
6. Lowers Cholesterol
While there is not a great deal of evidence as yet regarding the ability of ashwagandha to effect cholesterol levels, one study did show that treatment with ashwagandha extract for 30 days decreased triglycerides and LDL (cad cholesterol) in 6 high cholesterol patients. (12)
7. A Powerful Antioxidant
We all know by now that antioxidants are good and ashwagandha is one of the more powerful antioxidants known. Researchers believe that the potent antioxidant ability of ashwagandha is at least some way responsible for its anti-stress, anti-aging and anti-inflammatory potential.
8. Thyroid Health
Ashwagandha has the potential to help the millions of people that are suffering with thyroid complaints. Adaptogenic herbs such as ashwagandha are known to be effective in balancing the body's hormones and can treat a number of thyroid issues whether you are suffering from an overactive thyroid like Grave's disease or a sluggish thyroid.
Ashwagandha is often prescribed to stimulate the thyroid in those with hypothyroid complaints and there has been some research which suggests that it works and many patients suggest that taken short term or periodically that it can combat chronic fatigue and decreased libido.
One study conducted on mice over a 20 day period demonstrated that ashwagandha stimulated thyroid activity and also significantly decreased lipid peroxidation. (13)
There are however some warnings that ashwagandha could cause excessive hormonal effects meaning that those with hypothyroidism might temporarily suffer with hyperthyroidism.
How to take it
Ashwagandha really does have some incredible health benefits and it is readily available in supplementary form.

Supplementing your diet with ashwagandha can help you to reduce stress, relieve anxiety, boost your energy levels and slow down the aging process. It is most commonly taken in capsule form and the recommended daily dose according to experts is 500mg once or twice a day.
If you suffer from anxiety or insomnia, a cup of warm milk with a teaspoon of ashwagandha powder before bedtime might help you get a good night's sleep.
(1) http://www.ncbi.nlm.nih.gov/pubmed/23326093
(2) http://www.ncbi.nlm.nih.gov/pmc/articles/PMC3252722/
(3) http://www.ncbi.nlm.nih.gov/pubmed/23142798
(4) http://www.ncbi.nlm.nih.gov/pubmed/11194174
(5) http://www.ncbi.nlm.nih.gov/pubmed/11137343
(6) http://www.ncbi.nlm.nih.gov/pubmed/15711595
(7) http://www.ncbi.nlm.nih.gov/pubmed/15956813
(8) http://www.ncbi.nlm.nih.gov/pubmed/25857501
(9) http://www.ncbi.nlm.nih.gov/pubmed/14575818
(10) http://www.ncbi.nlm.nih.gov/pubmed/15841284
(11) http://www.ijpsdr.com/pdf/vol3-issue4/1.pdf
(12) http://www.ncbi.nlm.nih.gov/pubmed/11116534?dopt=Abstract
(13) http://www.ncbi.nlm.nih.gov/pubmed/9811169