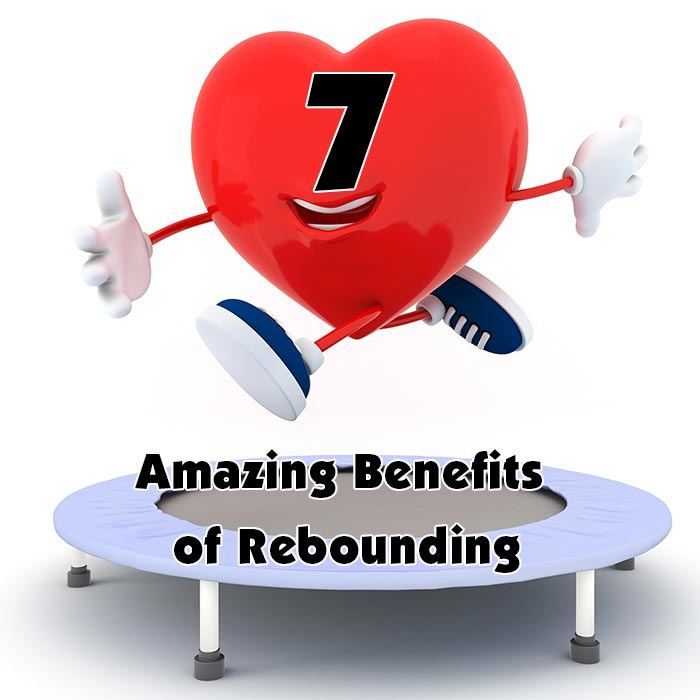 The Benefits of Rebounding
Rebounding
I think there might be an inbuilt need to jump around on bouncy things in all of us. Most of us enjoyed bouncing around on springy beds as children; my young daughters can't stop doing it.
I also loved those bouncy castles and these days, Tuesday evening is bouncy castle day down at the local market for my kids. A trampoline is a bit rich for my taste but I'll be honest, I can't think of a better way to utilize the space in my back garden. Fortunately somebody quite a long time ago invented the rebounder but it wasn't until very recently that I realized they were not just a kid's toy and they were actually being marketed for exercise and health purposes.
They are still great fun though and that might be the best thing about the rebounder. You can benefit your body in all sorts of ways while feeling like a kid and having fun. They are small too – most rebounders are around 9 inches high and no more than 3 feet wide- and most people will have the space to put one in front of the television so you can multi task.
Want to watch your favorite television show and get in a decent workout at the same time? No problem, get a rebounder.
A NASA report way back in 1979 described rebounding as the "most effective form of exercise devised by man" (1). Compared to many other aerobic exercises, it is low impact and can be practiced safely by pretty much anybody, no matter of age or fitness levels. So apart from being great fun for all the family, what other benefits can you get from this mini trampoline?
Benefits of Rebounding

1. Detox your Body
The up and down movement that is fairly unique to rebounding is especially helpful to the body's lymphatic system and the lymphatic system is key to keeping the body free of harmful toxins. The build-up of toxins in our bodies is the cause of many illnesses and serious disease. Making sure that your body is free of these toxins is critical to your health.
The heart acts as a natural pump to ensure the cardiovascular system is working effectively but unlike that system, the lymphatic process has no pump and relies instead on the body's movement to encourage the circulation of lymphatic fluid through your body. While most forms of exercise involve movements that help the lymph system to flush away the toxins, rebounding is especially effective.
Rebounding increases the G-force on your body at the bottom of the jump which helps stimulate the valves in your lymphatic system which in turn detoxifies the body. A good rebound workout will also promote perspiration which helps flush toxins through your skin.
2. Bone and Joint Strength
Rebounding can help you to strengthen your bones and your joints. Indeed, NASA uses rebounding exercises to help astronauts to recover lost bone density following periods in low gravity environments. Rebounding would seem to be the ideal exercise for those suffering from weakened bones through aging or those recovering from injury. The low impact nature of rebounding makes it even more advantageous when compared with many higher impact exercises like skipping and running.
3. A Fun way to Lose Weight
Many of us are trying to get thinner or at the very least not to expand any further and let's face it, it is not always a whole load of fun trying to shift the pounds. Most aerobic exercise presents a real physical challenge to many of us and not only that it can also be really time consuming and often quite expensive. One of the great things about rebounding is that most anybody can get started relatively easily. It is also cheap in comparison with a gym membership or a new bicycle and you can do it in your own home whenever you feel like it.
Depending on the regularity and vigor that you put into your routines, you will be increasing your heart rate and burning a decent amount of calories which will contribute greatly to weight loss over time. There are a number of freely available rebounding exercise plans for weight loss and plenty of widely available rebounding exercise videos that you can use to get going.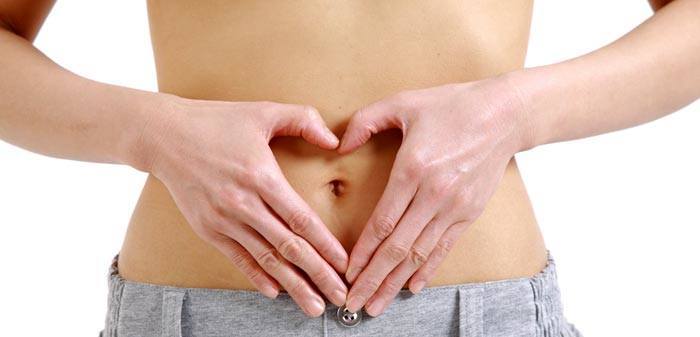 4. Reduce Cellulite
According to many experts and a fair amount of anecdotal evidence, rebounding not only helps you to lose weight but it can help you to get rid of or at the very least reduce that unwanted cellulite. Of course, cellulite is perfectly natural and obsessing about it might not be healthy but there is no getting round the fact that many women and men would prefer to be without it. One of the causes of cellulite is a stagnant lymphatic system so by encouraging the flow of lymphatic fluids, rebounding can help reduce cellulite and improve the appearance of your butt and thighs.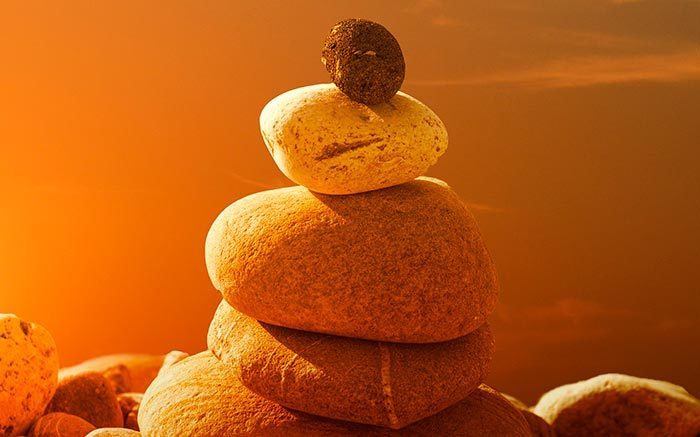 5. Improve your Posture and Balance
When you use a rebounder, you are automatically engaging some important muscle groups while working on your posture and improving your balance. Improving your posture and balance during our rebound exercise routines will have knock on benefits when you step off it. You can use rebounding to aid your balance and body positions necessary in other sports…it might even improve your tennis backhand.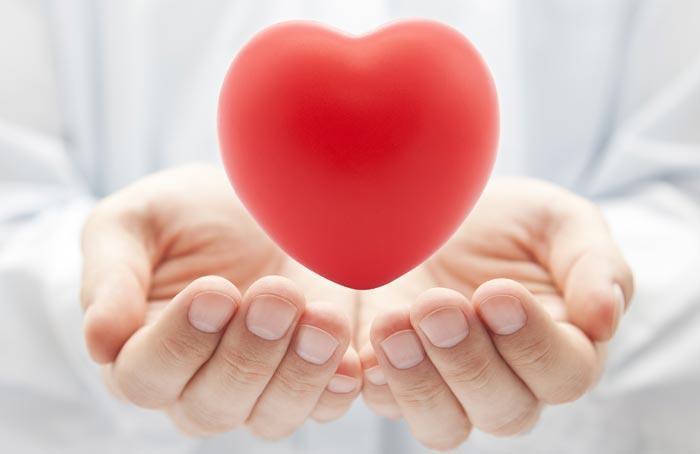 6. Cardiovascular Health
Rebounding helps promote blood circulation and improves your cardiovascular health as well as your overall cardiovascular fitness. Research into the cardiovascular benefits of rebounding concluded that holding weights while performing rebound exercises substantially increased the intensity of the exercises and had a significant effect on cardiovascular fitness. (2)
According to Dr. Morton Walker in his book – Jumping for Health, rebounding also has the following cardiovascular benefits:
•  It significantly reduces blood pressure while exercising
•  Reduces high blood pressure periods following exercise
•  Circulates greater quantities of oxygen to the body's tissues
•  Strengthens heart muscles and other muscle groups.
7. Tones your Body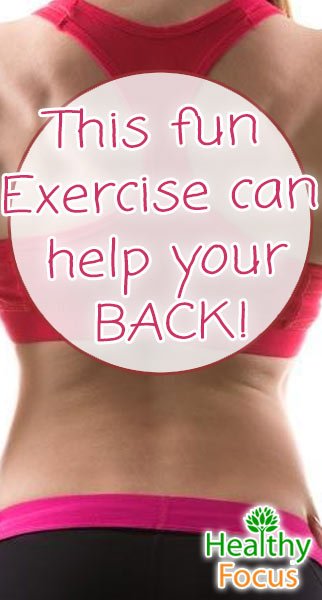 Rebounding will also help tone up your muscles in general. Exercising on a rebounder engages many of your body's muscle groups including the abs, thighs and back muscles. Adding light weights to your routine will also help work your arms.
How to Get Started
Rebounders are relatively inexpensive but you should probably do your research and make sure that you are buying a decent quality trampoline that is built to last. Cheaper models might have lower quality springs and mats and are more prone to damage.
For Beginners who are just Getting Started
I understand that it is tempting to bounce as high as possible but for the first week, try to get used to your rebounder with some simple exercises that keep your feet close to the mat. You can either wear a decent pair of sports shoes or perform your rebound exercises bare foot but make sure that you stretch and warm up before starting any exercises.
Heel Lifts




Keep the soles of your feet on the mat while lifting your heels up and down alternately.

Jogging




Again keep your soles on the mat but raise your heels and slightly higher and at a faster pace.

Light Bounces


Gently jump up and down no more than 4 or 5 inches above the mat.
Try starting off by performing each of the above exercises for 2 minutes at least twice daily. Increase the time to around 6 minutes for each exercise by the end of the first week.
After the first week you can move on to more challenging routines which will increase the intensity and duration of your routine.
(1) http://www.rebound-aerobics.com/NASA_rebounder_report.htm
(2) http://www.ncbi.nlm.nih.gov/pubmed/8529085