What is lichen planopilaris?
Lichen planopilaris is one of a larger group of conditions that is known as scarring alopecia. It is an uncommon inflammatory skin complaint that results in inflammation and the development of irreversible and permanent loss of hair on the scalp.
The hair loss experienced is patchy and also results in scarring as well as scaled skin around any remaining hairs. Like other forms of scarring alopecia, it is characterized by the hair follicles being permanently destroyed and replaced by scar tissue.
It is possible for adults of both genders to contract lichen planopilaris but it tends to be more common in younger adult females. While it is not always the case, this condition can develop along with a skin condition called lichen planus which affects skin, nails and mucous membranes.
Causes and symptoms
The precise cause of the condition is not known Apart from hair loss, other potential symptoms of lichen planopilaris include
• Tenderness
• Itching
• Burning
• Discomfort and pain
Treatment
Because the hair loss experienced is permanent and there is no known remedy for reversing the hair loss and scarring, treatment tends to be focused on slowing the progression of the condition and relieving any of the symptoms such as itching or inflammation.
Once diagnosed, the common treatment options are anti-inflammatory medications like topical or oral corticosteroids and oral hydroxychloroquine. Even with medical treatment, responses are varied and studies into a variety of medications have proven to be contradictory.
Conventional Treatments
Topical Corticosteroids: Powerful steroid preparations in the form of gels, lotions or mousses may help treat localized areas. It is important to apply the right amount of the treatment only to the affected areas leaving unaffected areas untouched. If they are used incorrectly, these steroid preparations can cause the skin to thin and can cause damage to sensitive areas. They can be especially effective in treating rashes and relieving itching.
Steroid injections: Intralesional steroids as they are otherwise known can be injected into the affected areas. They may be more effective in treating smaller areas but are uncomfortable and often times painful. They also carry the risk of unwanted side effects like atrophy or dimpling in the skin.
Steroid tablets: May be prescribed for a short time and can effectively reduce inflammation and itching. Unfortunately, a long course of this medication can can bring with it some very nasty side effects including elevated blood pressure, osteoporosis, weight gain and diabetes.
Hydroxychloroquine is a useful drug for treating the condition though it requires a minimum of 4 months treatment to note its effectiveness. When it works, it can be continued until remission. When used long term, retinal damage is a possibility but the risk is reduced by keeping dosage low.
Immunosuppressive drugs: Drugs to suppress the immune system are sometimes used but with degrees of success being varied. They are considered safer than steroid treatment but can still produce unwanted side effects.
If you know about the conventional treatments and are looking to try a natural option first-there are certainly no magical home remedies but there are natural treatments that you can try.  Keep in mind that nothing will work overnight–and even known drug regimens can take months.
Many home treatment options contain anti-fungal and antibacterial options that can ease inflammation and itching. As always there are no guarantees, but the treatments we will look at are safe and natural and may well bring some relief based on anecdotal evidence and the way in which they help with other inflammatory skin complaints.

1. Castor oil
Castor oil has a number of medicinal properties and is often used for its laxative abilities but it is also traditionally used to treat the hair and for scalp complaints. The oil is derived from the beans or the seeds of the castor oil plant and contains omega 6 fatty acids and vitamin E as well as many nourishing minerals important for healthy hair and scalp maintenance.
It has antifungal and antibacterial actions which make it an excellent and natural home remedy. It has many applications for the hair including stimulating growth, treating dryness of the scalp and dandruff and moisturizing. There are many anecdotal testimonials around the internet from people with lichen planopilaris that have had some degree of success with castor oil
To apply castor oil to your hair, follow these simple steps:
Mix it with coconut oil or olive oil in an equal ratio.

Gently massage the mixture into your hair and scalp with your fingers, this will improve the circulation of blood and stimulate hair growth.

Wrap a towel over your hair and leave it on for at least 2 hours or even overnight to ensure the oil has time to work before washing it out with your normal routine.

Repeat every other day for as long as you want.
2. Herbal teas
Many people suffering from lichen planopilaris recommend drinking herbal teas to improve their symptoms. Those teas with the best recommendations are nettle tea and horsetail tea both of which have numerous health benefits and can be easily found at most supermarkets. Try drinking one or both of these teas at least 3 times daily.
3. Virgin coconut oil
Virgin coconut oil has any number of therapeutic benefits and is used for a variety of skin complaints as well as to nourish the hair and scalp. Rich in vitamins and important minerals coconut oil has anti-inflammatory and natural antiviral and antifungal properties and possesses the ability to easily penetrate the scalp and work from within.
It is used these days to treat a variety of hair complaints from simply improving the quality of appearance to promoting hair growth. It is also used to treat fungal scalp conditions like dandruff and is one of the very best natural remedies known.
Of course, not all coconut oil is of the same quality and you should make sure that you buy the best quality virgin coconut oil that you can afford.
To apply coconut oil to your hair and scalp;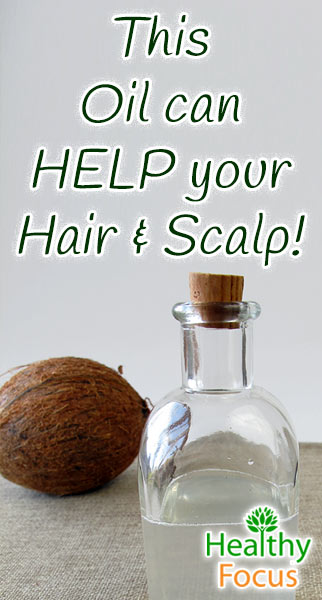 Depending on the length of your hair, take between 3 and 5 tablespoons of oil and place it in a bowl.
Because coconut oil solidifies at room temperature, you may need to soften it first which you can either do by melting it in your hands or by heating it on the stove.
Evenly spread the coconut oil around your scalp and hair and massage it in with your fingers.
Either put on a shower cap or wrap it well in a towel and leave the oil work into your hair and scalp for at least 2 hours or even overnight before you rinse it out.
Repeat several times a week at least.
4. Blackstrap molasses
This is a remedy that keeps popping up when it comes to hair loss complaints including lichen planopilaris. It tastes great and is packed with nutrients that can help the hair and scalp. To help your condition, you should take a tablespoon twice each day.
5. Essential oils
These incredible oils have countless uses on a huge variety of conditions and certain essential oils have proven very effective for use on the hair. Most essential oil contain antifungal and antibacterial properties as well as anti-inflammatory abilities that can improve the appearance of your hair and ease any inflammation or infection of the scalp.
While it is not guaranteed, some essential oils can even reduce the appearance of scarring and some can even promote hair growth. You can see a detailed article about essential oils for a variety of hair conditions here.
Among the best essential oils to use for lichen planopilaris are:
Basil essential oil which stimulates circulation and promotes hair growth.
Peppermint essential oil has similar effects to basil and can also prevent fungal growth.
Rosemary essential oil which is a proven remedy for alopecia.
Arnica essential oil which has also proven to be effective for some people with alopecia.
Eucalyptus essential oil which is great for a variety of hair and skin complaints. To use essential oils for your hair, it is important to dilute them first.
The easiest and most convenient way is to simply add a few drops of your favorite essential oil to your shampoo.
An alternative is to dilute your essential oil with a suitable vegetable oil known as a carrier oil. There are many possible carrier oils and some of the best for your hair and scalp would be coconut oil, jojoba oil. Massage the blended mixture into your hair.
Do not apply your essential oil without diluting it first because they are extremely strong and may cause more irritation and inflammation of the scalp.
6. Turmeric
The important compound contained in turmeric when it comes to treating lichen planopilaris is curcumin. Curcumin possesses anti-inflammatory properties and numerous biological activities that may help prevent scarring on the scalp. It has already demonstrated the ability to reduce and eliminate inflammation caused by damaged lipids and is also a natural antioxidant which helps repair cellular damage.
It also improves blood circulation around the scalp. According to a study conducted in South Korea, curcumin is able to inhibit the TGF Beta 1 activity which is believed to be responsible for alopecia and other forms of hair loss.
To apply turmeric powder to your hair:
Mix some turmeric powder into milk and honey.
Massage the mixture into your hair gently with the fingers.
Cover the hair and leave it for a few hours before washing away.