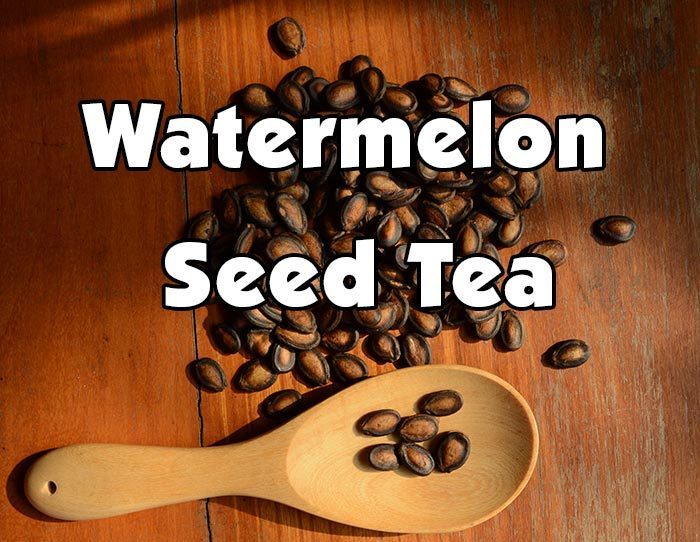 Watermelon Seed Tea
Watermelon (Citrullus lanatusis) a delightful summer time treat. We often mindlessly discard the tiny black seeds dotting the juicy red meat, unaware of its numerous health benefits. In fact, watermelon seeds unfairly have a bad rap.
People consider these seeds to be an annoying imposition while some kids may believe that swallowing the seeds will cause a watermelon to grow in their belly. Wanting to avoid the frustration of picking seeds out of their fruit, people often purchase seedless watermelons, unaware of what they are missing.
However, outside of the United States, particularly in Asian countries and India, watermelon seeds are a popular food and garnish on top of salads. These seeds not only make a healthy snack, but a delectable kidney cleansing tea as well.
However you prepare it, you will find that watermelon seeds are a great addition to a healthy diet and a quick and easy way to get your daily vitamins and nutrients.

Watermelon seed tea is also recommended by the famous psychic and holistic pioneer Edgar Cayce. While we cannot guarantee clairvoyance, we can say there are many health benefits.
Nutritional Value
When watermelon seeds are dried and roasted, they are a delicious and easy way to get a boost in your daily recommended dose essential vitamins and minerals.
Minerals
Its important to get your daily intake of minerals, fortunately, with watermelon seeds, you have an edge. High in magnesium, consuming one cup of watermelon seeds gives you 139% of your recommended daily value.


Magnesium is essential to good health, helping to regulate blood pressure. Another mineral found in watermelon seeds is zinc. Getting enough zinc in your diet is essential in maintaining your immune system, maintaining your sense of smell, metabolizing nutrients, and overall healthy body functioning.

Last, but not least, watermelon seeds are high in iron. Getting your daily recommended value of iron is vital to the health of your red blood cells, essential to providing oxygen to your tissues. Those feeling weak and fatigued or are suffering from anemia should consider adding watermelon seeds to their diet to maintain healthy levels of iron in their body.


B Vitamins
If you're looking for an easy and delicious way to get your B vitamins, look no further. By snacking on one cup of B vitamins, you can get 19% of your recommended intake of niacin.

Getting your daily dose of niacin is important in maintaining the health of you skin, nervous system and digestive system. Other B vitamins that can be found in watermelon seeds are pantothenic acid, riboflavin, folate, and vitamin B6. These vitamins are essential in promoting body functioning and converting food into energy.
Protein
Watermelon seeds are a great way to get a boost in your daily protein. By consuming one cup of roasted seeds, you get over half of the recommended value. It is essential to incorporate protein into your diet because it is instrumental in helping your body to build muscles, blood, cartilage, and skin.

Without protein your body would not be able to build and repair tissue, produce hormones, enzymes, and other chemicals essential to normal functioning. So think twice before spitting out those seeds!
Amino Acids
The high protein content in watermelon seeds ensure that you also get your daily dose of amino acids. By ingesting watermelon seeds you are furnishing your body with the amino acids arginine, tryptophan, lysine, and glutamic acid.

It is especially beneficial to get ingest foods with arginine as it great for the health of your heart. Those suffering from heart disease may want to chew on a couple seeds to help regulate their blood pressure.

Fats
There are good fats and bad fats. Surprisingly, watermelon seeds are an excellent source of good fats that are beneficial to your health. In one cup of watermelon seeds, you will find a balance of saturated fats, monounsaturated fats, polyunsaturated fats, and omega-6 fatty acids.

The monounsaturated fats and polyunsaturated fats are advantageous to your heart, helping to reduce high blood cholesterol. Meanwhile, the omega-6 fatty acids can reduce your blood pressure. It should be noted though that there can be too much of a good thing here, as consuming a whole cup of watermelon seeds means you are taking in 600 calories.

Watermelon Seed Tea Benefits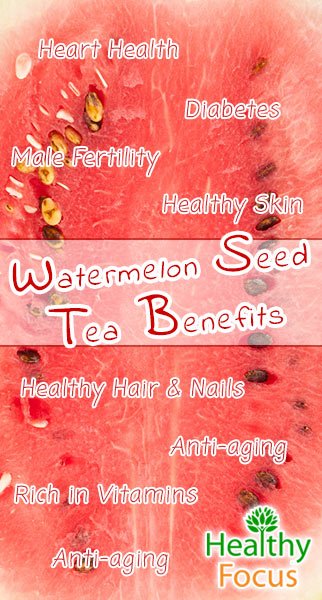 Watermelon in itself is a great healthy snack, but by also consuming the seeds, you get a dual advantage. So the next time you gorge on the juicy red pulp of a watermelon, think twice about spitting out the seeds. Those little black gems may not only improve your health, but will enhance your appearance as well.
Heart Health
Those suffering from cardiovascular disease and hypertension may want to pay attention. Watermelon seeds contain a high amount of magnesium, which is essential for promoting healthy heart functioning and maintaining your blood pressure. Not only that, but they are also rich in good fats and amino acids also beneficial to regulating heart pressure and preventing heart disease.

Diabetes
Eating and drinking certain foods is always tricky for diabetics. They have to be careful not to consume anything that will throw off their glucose levels, further complicating their illness. Fortunately, watermelon seeds may be of service to those suffering from fluctuating glucose levels. If you're suffering from diabetes, try boiling a handful of watermelon seeds and a cup of hot water and drink as a tea. This tea will help keep your blood sugar levels at bay.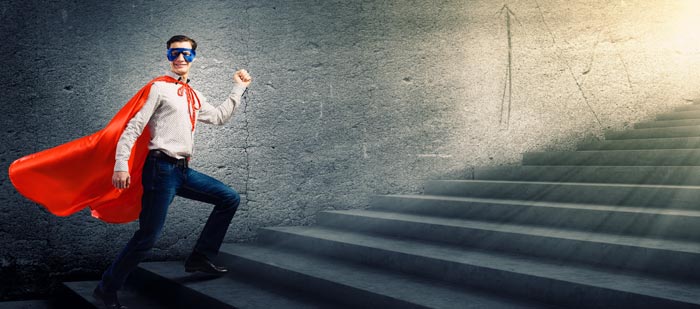 Male Fertility
Watermelon seeds contain the amino acids essential for sexual health and improving male fertility. Studies have found that the arginine content in watermelon seeds encourages the production of nitric oxide, promoting sperm production and treating erectile dysfunction.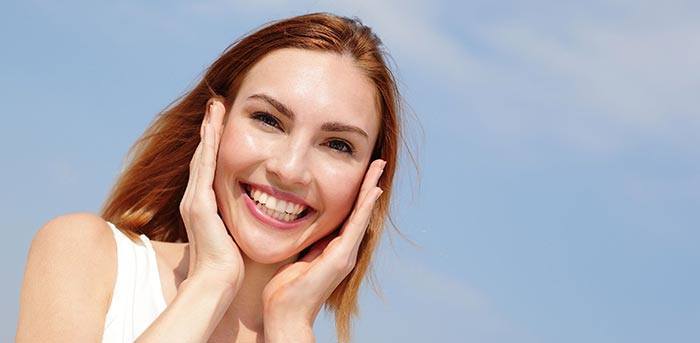 Healthy Skin
If you're looking for moisturized, glowing skin, consider adding watermelon seeds to your diet. These seeds contain the fatty acids responsible for helping skin to remain supple and flexible. Watermelon seeds may also benefit those suffering from acne.


Anti-aging
Watermelon seeds are chockfull of antioxidants that are particularly beneficial to your complexion. Regularly eating these seeds will help your skin look youthful and healthy.

Healthy Hair and Nails
Rich in protein, watermelon seeds are especially good for hair and nails. Hair and nails are built mostly of protein and it never hurts to get a little bit more. This extra boost in protein and amino fatty acids prevents breakage and promises a luxurious mane. Also, consuming roasted watermelon seeds will add a brilliant shine to your hair.
Shiny Colorful Hair:
Watermelon seeds contain melanin, which are responsible for adding pigment to your hair. By consuming these seeds, you will add to the natural richness of color to your hair while adding a lovely sheen.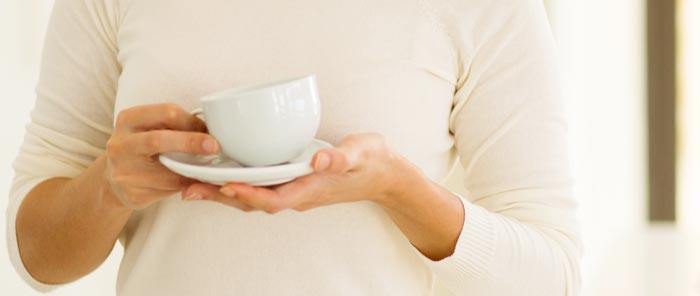 Watermelon Seed Tea for Kidney Stones
Watermelon seed tea is a great way to promote and maintain the health of your bladder and kidneys. Considered a diuretic, watermelon seed tea naturally cleanses your kidneys and prevents the possibility of developing painful kidney stones.

Those who have kidneys not working up to snuff will find that drinking this tea will stimulate the functioning of their kidneys, keeping things moving.
How to Prepare Watermelon Seed Tea
Pulverize and crush several watermelon seeds.
Add one teaspoon of the crushed seeds to one cup of boiling water.
Let steep for about fifteen minutes.
It is recommended that you drink at least one cup of tea per day, three times a week.
When storing the tea, make sure it is a tight container. The tea should keep for about three days. Heat up every time you enjoy a cup.
Another method of preparation can be found in The Cayce Health Database has some watermelon seed tea preparation tips here http://www.edgarcayce.org/IntSearchHealthDatabase/data/thwaterm.html
Baar sells crushed watermelon seeds that can be used to brew Watermelon Seed Tea