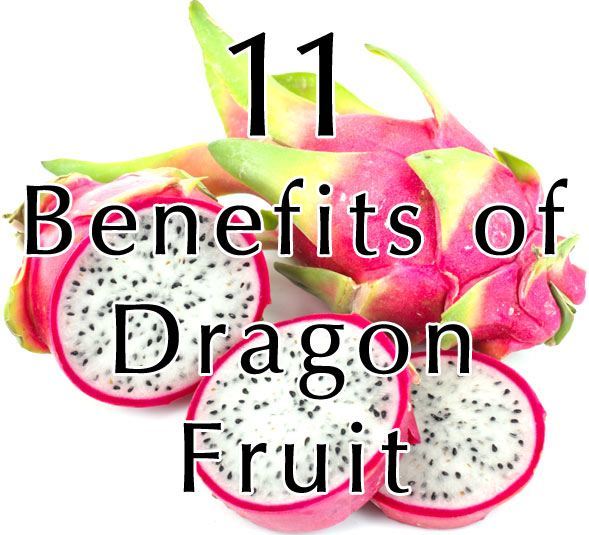 Upon first inspection, dragon fruit is an intimidating fruit: from its spikey green leaved and brilliant pink exterior to its speckled black and white meat, it's hard to know what to make of it. The truth is that dragon fruit is a tremendously underrated fruit is the United States as it offers a wealth of health benefits.
Dragon fruit is the fruit of various species of cacti native to Central America, South America, and Mexico. New world settlers brought this tropical superfood to the southeast nations of Asia, where citizens of the Philippines, Vietnam, Taiwan, Thailand, and Cambodia saw its value as an important part of their daily fruit intake.
From boosting the immune system to improving the health of your heart, this kiwi-like fruit can be a valuable part of your daily fruit intake routine.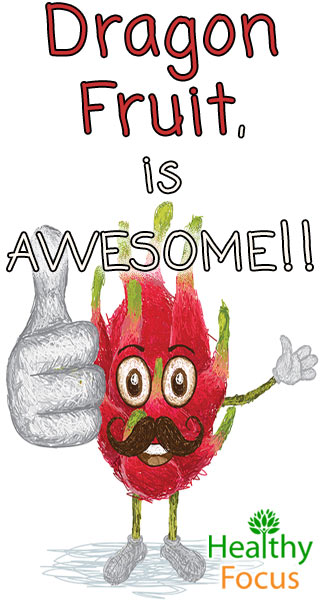 The Benefits of Dragon Fruit
Dragon fruit may be a more obscure fruit around these parts however that does not change the fact that this tropical fruit is extremely good for you. Below are some of the benefits you can expect by incorporating dragon fruit into your diet:
1) Rich in Vitamins
Dragon fruit is loaded with vitamins B1, B2, B3, and C. Ingesting one cup of dragon fruit a day will have numerous benefits, such as boosting your immune system and improving your thyroid function.
The high vitamin content of dragon fruit also helps improve your skin, blood pressure, and metabolism. Getting all your vitamins via diet is difficult and consuming dragon fruit everyday will help ease this burden.
2) Boost your Immune System
It's important to keep your body's defenses up and keeping your immune system strong is key. Fortunately, the high vitamin C content of dragon fruit can seriously fortify your immune system.
Dragon fruit is also loaded with antioxidants, which will seek out and destroy any free radicals causing damage in your body. It's important to eliminate these dangerous free radicals roaming around in your body as they are linked to heart disease and cancer.
3) Heart Health
One unique characteristic of dragon fruit is that it contains absolutely no cholesterol and bad fats that build cholesterol and put your health in jeopardy. By actively engaging in a diet that reduces cholesterol, you run a lower risk of clogging your arteries and veins with plaque, the number a major factor in heart attacks, strokes, and the development of atherosclerosis.
By replacing other cholesterol filled snacks with dragon fruit, you gain vital vitamins and nutrients without any negative impact. Dragon fruit does contain some fat, however. Fortunately, it's the good kind of fat that helps build good cholesterol.
Building up good fats and cholesterol prevents the buildup of from plaque building up on your arterial walls as well. These good fats are contained in the many seeds that help comprise this fruit.
4) Maintain a Healthy Weight
Another benefit to controlling your cholesterol? Maintaining your weight! By controlling your cholesterol intake, getting enough fiber, and stimulating your metabolism, you will have a much easier time reaching your weight loss goals. Keeping a health weight will benefit your health overall. It's a lovely chain reaction.
5) Get your Metabolism Going
As it turns out, dragon fruit is an excellent source of protein. Protein is absolutely necessary when it comes to maintaining normal bodily functions and our overall health. We need protein to build and maintain our bones, blood vessels, tissue, hair, and teeth.
When we ingest protein-rich food, it is metabolized by enzymes and transformed into protein that builds muscle mass, repairs cells, and builds and maintains our metabolism. Protein can be derived from meats, veggies, fruits, and particularly, dragon fruit.
6) Improve Digestion
Dragon fruit contains a healthy amount of fiber, which is beneficial to helping you stay regular. Getting enough fiber helps add bulk to your bowel movements, promising a smoother transition through the digestive tract.
Encouraging this movement stimulates peristaltic motion, which helps stimulate the release of peristaltic juices. These juices help breakdown food and promote healthy digestion, ensuring the necessary nutrients get absorbed.
Keeping your bowels healthy with a steady intake of fiber prevents you from developing constipation and irritable bowel syndrome. Getting enough fiber in your diet has also shown to prevent such serious conditions as colorectal cancer.

7) Help Prevent Cancer
As mentioned above, dragon fruit is an excellent source of antioxidants and vitamin C, which helps fortify the immune system. Dragon fruit also contains carotene, a known anti-carcinogenic that helps decrease the size of tumors.
Consistently eating dragon fruit is an easy way to keep things healthy and running smoothly, whether it be protection from the common cold or more serious illnesses, such as cancer.
8) Fight Diabetes
The high fiber content contained within dragon fruit helps regulate blood sugar levels and prevent sugar spikes from occurring. By getting enough fiber, you can help make your diabetes management much easier. Before engaging in any dietary changes, however, be sure to consult your physician.
9) A Natural Anti-fungal and Antibacterial
Bacteria and health endangering fungi exist everywhere, just waiting for an opportunity to find its way into your bodies and make us sick. If you're eating dragon fruit on the daily, these predatory bacteria and fungi don't stand a chance.
Dragon fruit further improves the functioning of the immune system by functioning as a natural anti-fungal and anti-bacterial agent. Adding this type of protection to your immune system helps boosts the white blood cell production in your body while helping fighting toxins and infections that are trying to invade your body.
By creating a hostile environment for fungus and bacteria inside your body, you are much less likely to fall prey to infection and illness. Enhancing the production of white blood cells helps speed up the rate cell regeneration effectively expediting the healing time of bruises and wounds.
10) Prevent Premature Aging
The antioxidants in dragon fruit help to maintain a more youthful appearance by keeping the tone tight and supple. Free radicals can ravage your skin, but fortunately, these antioxidants will hunt them down and eliminate them. You can get the beautifying effects of either eating dragon fruit or applying it as a mas with some honey.
11) Alleviate Arthritis
Help reduce the debilitating and painful effects of arthritis by getting a daily dose of dragon fruit. Dragon fruit, a natural anti-inflammatory, helps alleviate the painful inflammation of achy joints as a result of arthritis and rheumatism.

How to Enjoy Dragon Fruit
If you don't have prior experience with dragon fruit, the intimidation factor may be high. Don't be put off by dragon fruit's unusual appearance, enjoying the benefits and delicious taste of this exotic fruit is easy.
The easiest way to eat dragon fruit it to cut it in half and to scoop out the meat with a spoon. Drinking a nice cold glass of dragon fruit juice is also a nice treat. Dragon fruit also makes a delicious addition to fruit salads and smoothies.
How to Choose Dragon Fruit
When you're out shopping, it important to choose dragon fruit that is not over ripe. Over ripe dragon fruit will have a blotchy appearance. Stay away from dragon fruit that appears to be dried out. Look for dragon fruit that is bright in color, which will indicate its freshness.