Are you prone to sickness? Do you live in fear when cold season strikes; your coworkers giving in to coughs and sniffles, collapsing like dominoes around you? Do you ever wonder what is the secret of your one friend that never gets sick?
While it is in evitable that you will get sick sometimes, for some people being ill is a way of life, constantly battling headaches, fatigue, and aches. However, it does not have to be that way.
Some people rarely get sick because they take the necessary steps to boost their body's immunity and improve their overall health, and even when they do catch a cold, their symptoms are minor and short lived.
So put those worries aside, your path to recovery is in sight. Listed below are reasons why you may be constantly getting sick and what you can do about it.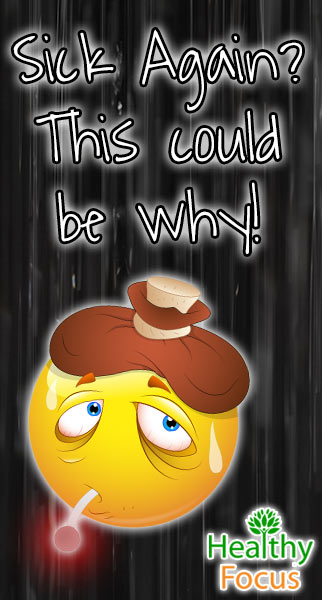 You are Not Washing Your Hands
Sure, this one is obvious, but the truth is, many people are either not washing their hands enough or are washing their hands incorrectly. Your hands come into contact with countless germs and dirty objects a day.
If you don't wash your hands after coming into contact with these germs and objects, and then you touch your food, mouth, eyes, nose, or face, you can spread infection and you can get sick yourself.
By washing your hands for 20 seconds with soap and warm water, you dramatically decrease your chances of getting sick or spreading illness. Here are times you should be especially vigilant about washing your hands:
•  After using the bathroom
•  Before and after preparing food
•  Before eating
•  Before and after caring for a wound
•  Before and after taking care of a person who is sick
•  After sneezing, blowing your nose, or coughing
•  After touching pets and animals
•  After feeding your pets and handling their waste
•  After handling garbage
You Bite Your Nails
This one sort of ties into the whole not washing your hands thing, but even those who are good about washing their hands may have some germs lurking underneath their nails. Germs have a tendency to build up underneath your fingernails, and the minute they get contact with your teeth, germs are entering your body via your mouth. Keep this in mind every time you start to give your nails a nibble.
You Have Bad Oral Health
Your mouth is the main entryway into your body, and is host to several varieties of bacteria, good and bad. By brushing your teeth after every meal and gargling with an antiseptic mouthwash, you not only boost your dental health, but you help protect your body from harmful bacteria as well.
You are Not Getting Enough Sleep
Nothing beats a good night's sleep. People who don't get at least 7-9 hours of uninterrupted sleep a night are incredibly vulnerable to a whole host of viruses, infections, and disease. Your body needs proper rest in order to keep your immune system and body in tip-top shape.
When you sleep at night your body goes to work, ensuring you are healthy enough to face the day. Getting enough sleep means your body has time to produce melatonin, which vital to a strong immune system. Meanwhile, your immune system releases cytokines, a protein-based messenger that's helps fight disease and inflammation.
To make sure you are getting quality sleep, turn our all of your lights. Put your laptop, phone, and tablet away. To relax yourself into sleep, do a relaxing exercise or do some light reading.
You may watch a short TV show, but make sure to set your timer so your TV doesn't wake you in the middle of the night or distract you from getting a good night's sleep.
You are not sick, you have Allergies
Many people have allergies they are unaware of. If you have an ongoing sneeze or postnasal drip and no other symptoms—you may actually be suffering from allergies. If they are serious, you may want to get tested and get immunotherapy treatment. For some natural options, you can try essential oils. https://healthyfocus.org/essential-oils-for-allergies/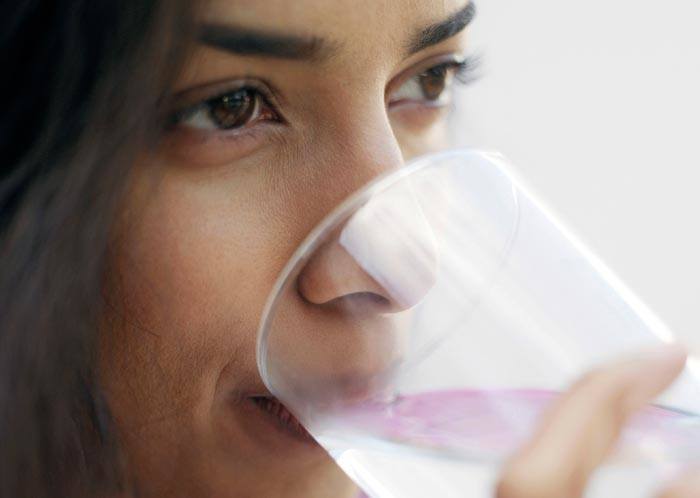 You are Not Drinking Enough Water
Staying hydrated is essential to wellness. Every single part and function of your body suffers if you don't drink enough water. Water is responsible to keeping your mouth, nose, and throat lubricated, keeping your organs functioning, and carrying minerals and nutrients to cells.
Most of all, drinking enough water is one of the most important steps to avoiding illness. If you do not drink enough water, you run the risk of becoming dehydrated. Being dehydrated can also make you feel sick. The symptoms mild to moderate dehydration are headache, fatigue, constipation, aches and pains. Severe dehydration can be life threatening.
To make sure you are staying you are staying hydrated, it is recommended to drink eight glasses of water a day. If it's hot or humid outside, sip on water all day to avoid dehydration. Getting your daily dose of fruits and veggies is also beneficial, as they have a high water conten
You Have a Poor Diet
A balanced diet is vital to staying healthy and fighting off infection. If you are living off a diet of sweets and take out, you are making yourself vulnerable to illness. By getting enough vitamins, mineral, and nutrients in your diet, you can fortify your illness and get through the cold and flu season unscathed.
Some foods that are known for boosting immunity are red apples, broccoli, and green tea. They contain an antioxidant called quercetin, which helps a stressed out body fight off infection. Probiotic-rich foods such as sauerkraut, yogurt, and fermented vegetables are also great for building up immunity.
Meanwhile, it is important that you cut out or severely limit your intake of refined sugar. Sugar cuts down your body's ability to fight infection by inhibiting white cells from eliminating viruses and bacteria.
So think twice before reaching for that soda during cold and flu season. Limiting your intake of alcohol and caffeine is also recommended if you want to stand a fighting chance against sickness.

You are Not Getting Enough Vitamins, Minerals, and Nutrients
Taking a good multi-vitamin can do a world of good. It's a good way to get all the necessary vitamins, minerals, and nutrients crucial to staying healthy. There are some other ways you can get vitamins necessary to fighting sickness.
Getting enough sunlight is the best way to get your daily dose of vitamin D. Take a vitamin D supplement if you live in a climate that is cloudy during the wintertime. Getting enough vitamin C to keep your body running smoothly is important while on the quest for good health.
Drinking enough orange juice, eating citrus fruits, or taking a supplement should keep you covered. Magnesium is essential to handling stress and providing energy. You can either take a supplement or soak in a relaxing Epsom salt bath. Your body will absorb the magnesium into the blood stream through the skin.
You are Not Getting Enough Fresh Air
Open a window! Take a walk! Enjoy the great outdoors! Do what you got to do to get some fresh air into your system, even during the wintertime. Just like plants, human beings need sunshine, fresh air, and water to thrive.
Getting fresh air not only helps you get that vitamin D, but taking a walk gets that blood circulating and helps to beat stress. People have a tendency to get sick during the winter months because they are stuck indoors, trapped in an environment of stale air and circulating germs. Getting outside or opening a window will give your immune system a much needed break.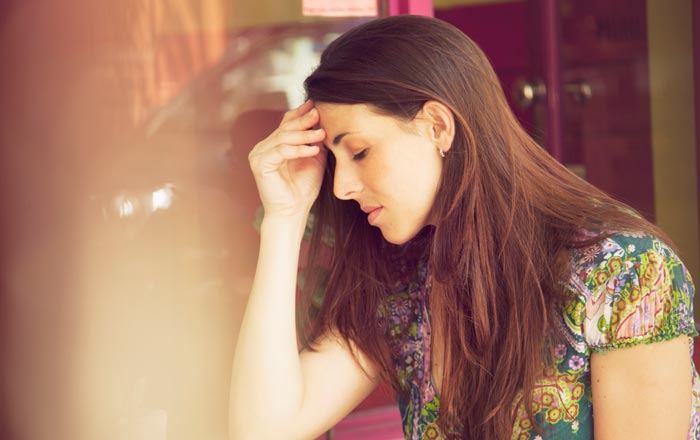 You are Too Stressed Out
Unfortunately, stress is a common factor of modern life and can usually be managed. However, if you are chronically stressed, it can take its toll on your body and severely limit its ability to fend off affection.
Stress is contributing factor of many stomach ailments, obesity, anxiety, panic disorder, depression, and sickness in general. Stress not only makes you more susceptible to illness, but it also significantly increases your healing time and amplifies the symptoms of existing health problems. If you are having a hard time chilling out, try some of these stress-busting techniques:
•  Yoga, meditation, or breathing exercises
•  Listen to relaxing music
•  Step away from your computer
•  Put away your smartphone for a couple hours after getting home from work
•  Exercise reduces stress and improves your overall mood
If you are finding it difficult to manage your stress on your own, consider speaking to a counselor or mental health professional.
Maybe one or more of these explanations can help you find out why you always seems to be getting sick. If you have a serious, chronic medical condition seek medical help immediately.