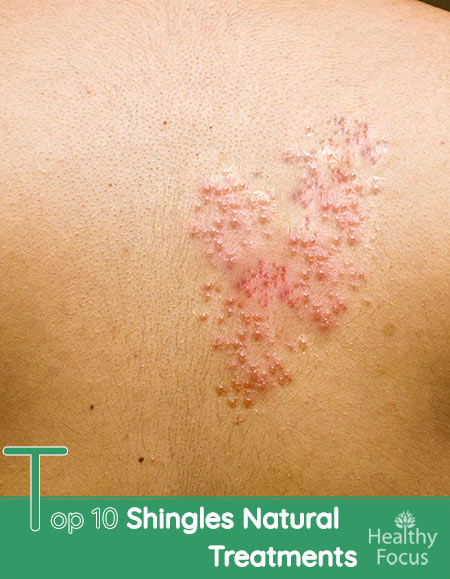 Natural Treatment for Shingles
Shingles is an infection caused by the same virus which causes chicken pox. Shingles causes a very painful rash or blisters that can occur all over the body. You might not even remember having chicken pox as a young child but after you have had it, the virus lays dormant in your body and can reappear later in your life often triggered by illness or stress. When the virus reappears, you get shingles.
The shingles virus is known medically as varicella-zoster virus and is the same family of virus that causes cold sores and herpes and estimates suggest that around 20% of adults who had chicken pox in childhood will develop shingles later in life.

If you have taken the Zoster vaccine you have a reduced risk of contracting shingles. For healthy people the vaccine is not recommended but for older people over 60, it is often prescribed.
In most cases, shingles clears up regardless of medical intervention but certain antiviral medications will often be prescribed to treat the symptoms and shorten the duration of the illness. While it is recommended that you seek medical advice, especially if your immune system is compromised by an underlying illness, there are certain home remedies that you can try to ease the painful symptoms.

10 Natural Treatments for Shingles
1. Take a Warm bath with colloidal oatmeal
A lukewarm bath can be helpful in easing your symptoms.
Make sure that the water is comfortably warm and not hot; if the water is overly hot it can irritate your rash and make it worse.
Try adding a cup of colloidal oatmeal to your bath-colloidal is made from very fine, powdered oats and can help soothe itchy, inflamed skin.
If you don't have colloidal oatmeal, you can make your own oatmeal powder by blending a cup of regular oatmeal into a very fine powder.
While bathing might feel soothing, don't soak for longer than 15 minutes- bathing for too long can cause dry skin and lead to more problems. Also be sure to wash and disinfect any towels that you use.

2. Olive Leaf Extract
I have been hearing and reading more and more glowing reports about the many health benefits of olive leaf extract recently and many experts and patients claim that it works wonders in the treatment of shingles.
Many experts claim that olive leaf extract can eradicate a host of viruses and bacteria including the herpes zoster virus which causes shingles. The reason that olive leaf extract is so effective is that it contains a powerful compound called Oleuropein which has potent antioxidant, antiviral and anti-inflammatory properties. (1) Oleuropein erects an unbreakable barrier around the virus and prevents it from growing and replicating.

In addition to its antiviral activity, olive leaf extract is a great immunity booster which can contribute to your overall health as well as keeping the shingles virus at bay.

Make sure that your olive leaf extract contains Oleuropein; the strength of the extract available varies so check the label carefully. Olive leaf extract is considered non-toxic and natural and experts in the field claim that shingles can be treated quickly with a high dose of 4 capsules 4 to 6 times a day. Once your symptoms have cleared, you can continue taking olive leaf extract for its general health purposes.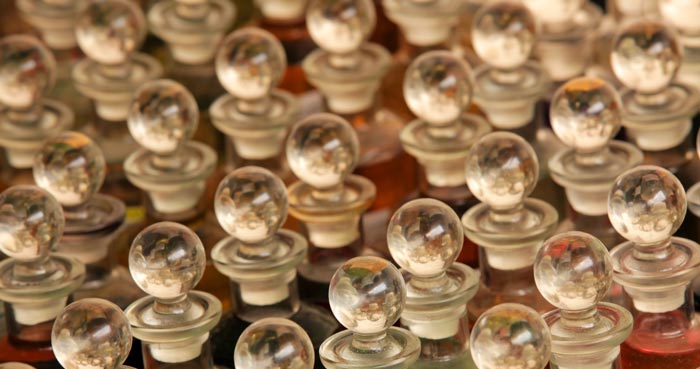 3. Essential Oils
I am sure that you are familiar with the myriad uses of essential oils and shingles is no exception. Certain essential oils can be helpful in treating your symptoms and easing your discomfort. Many essential oil may well be effective but aroma therapists have found a combination of eucalyptus, camphor and peppermint essential oil works especially well. (2)

It is recommended that you dilute the essential oil with a carrier oil like olive oil before applying it topically to the affected area with a q-tip.
Repeat the process 3-5 times a day until your symptoms have cleared.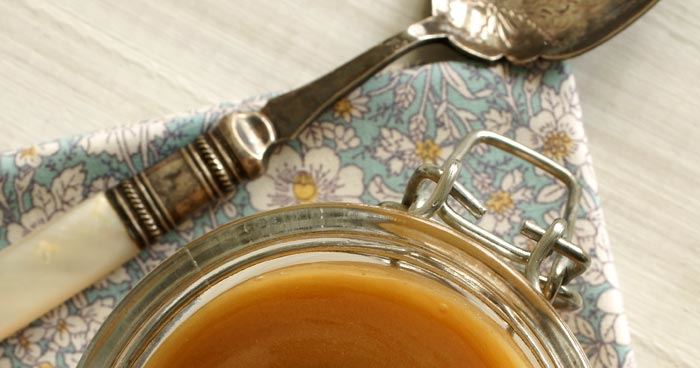 4. Manuka Honey
Manuka honey is not just any old honey; it is the best and most effective honey you can get for your health. Its therapeutic uses owe a lot to its fast acting antiviral, antibacterial and anti-inflammatory properties. Clinical trials have demonstrated that manuka honey can destroy a host of viruses and bacteria including the herpes virus.


To treat shingles with manuka honey you can either eat 2 tablespoons a day or apply it directly to the affected areas of your skin. If you apply it externally, you can mix it with a small amount of virgin coconut oil, smear it onto your lesions and let it sit for as long as possible.

Don't stop taking manuka honey after your symptoms have cleared up; manuka honey is a wonderful health food that we recommend taking long term.

Make sure that you get the best quality therapeutic grade honey; ordinary honey will not work and might actually make your symptoms worse.
5. Apple Cider Vinegar Compress
You can make a compress to soothe the irritation on your skin and dry up your lesions with apple cider vinegar.
Add ½ a cup of apple cider vinegar to two cups of lukewarm filtered or bottled water.
Soak a clean towel in the water mixture and ring out the excess water.
Apply your compress to the affected areas of your body for 10 or so minutes and repeat 3 or 4 times a day.
6. Virgin Coconut oil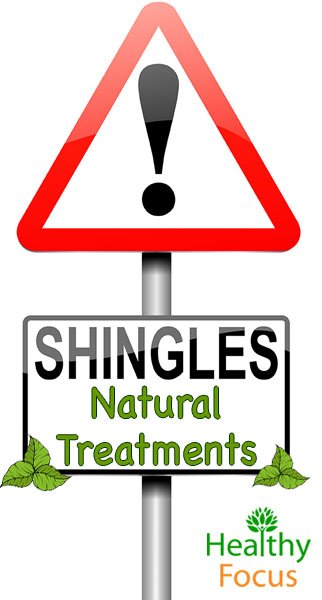 Virgin coconut oil has developed a reputation for hair care but it is also used effectively to help ease skin complaints like eczema. Coconut oil has antiviral and anti-inflammatory properties that can help relieve the symptoms of shingles. Simply apply good quality virgin coconut oil directly to the affected regions of your skin several times a day.
7. Supplements
Certain supplements can boost your immune system and help your body to fight off the shingles virus as well as preventing its recurrence.
L-lysine can help relieve and diminish the herpes virus symptoms according to research and might have application in the treatment of shingles. (2)
Vitamin C has a powerful effect on the immunity system and keeps various viruses at bay.
Proteolytic enzymes were just as effective as the prescription antiviral medication acyclovir according to German researchers. (3)
8. Capsaicin Cream
Capsaicin cream can help ease the pain and soothe the irritation caused by shingles outbreaks. Capsaicin is actually the main active ingredient of chili peppers so it sounds a bit strange that it is recommended for irritated and painful skin. However studies show that it is a natural and effective way to relieve the pain associated with shingles symptoms.
9. Aloe Vera
Like capsaicin, aloe is a natural product that can help relieve the pain and itching caused by shingle. Simply apply the aloe to the affected areas several times a day for as long as it is needed.

10. Learn to Relax
It is easier said than done but ridding yourself of stress is one of the most important things you can do for your immune system. Stress reduces your body's ability to fight off viruses like shingles.
Doing something proactive to help you relax can prevent any recurrence of the shingles flare up. Exercise, yoga and meditation are all great stress relievers that will contribute greatly to your overall wellbeing and our ability to stay healthy.
---
While these home remedies might help relieve some of your painful symptoms but it is still important to seek medical advice if you think you have shingles. It is especially important to seek medical advice if you have developed shingles around the eyes and forehead because of the possibility of vision damage. The home remedies discussed above are intended to help ease your symptoms at home as conveniently and effectively as possible and not as a replacement for medical treatment.

(1) http://www.ncbi.nlm.nih.gov/pmc/articles/PMC3002804/#b69-scipharm.2010.78.133
(2) http://theida.com/aromatic-medicine/essential-oil-therapy-for-shingles
(3) http://www.ncbi.nlm.nih.gov/pubmed/3115841
(4) http://www.ncbi.nlm.nih.gov/pubmed/7713467