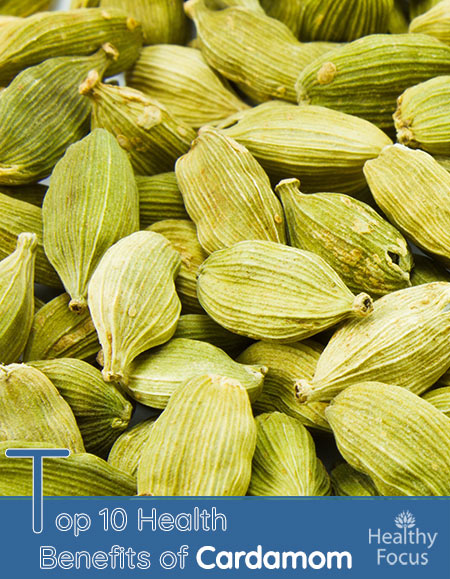 This delicious cooking spice was originally a native of India, Bhutan and Nepal but is now found growing in many tropical Asian countries including China, Malaysia and Vietnam. It is one of the world's more expensive spices ranking behind only vanilla and saffron in cost.
Cardamom is part of the botanical zingibercease genus and is known scientifically as Elettaria cardamomum. Additionally there are two subspecies, Elettaria or true, green cardamom as well as Amomum which is the white, black or red variety.
The spice grows as a pod filled with small black seeds and both the pods and seeds are used as flavoring in Indian cuisine. As well as being a favorite flavoring agent, cardamom is used to make tea which is a popular beverage in many Asian countries.
Historically, cardamom has been used in Ayurvedic and Chinese medicine. It was traditionally used to treat dental infections, congestion, throat conditions and gastric complaints. It has also been used for the kidney, gall stones and as an antidote to certain poisons.
Nutritional Value and Medicinal Properties
As well as being a delicious flavoring, there are good reasons to add cardamom to your diet. It contains a number of important minerals such as potassium, magnesium, iron, calcium and manganese. It is also a very rich source of Vitamin C, niacin and riboflavin.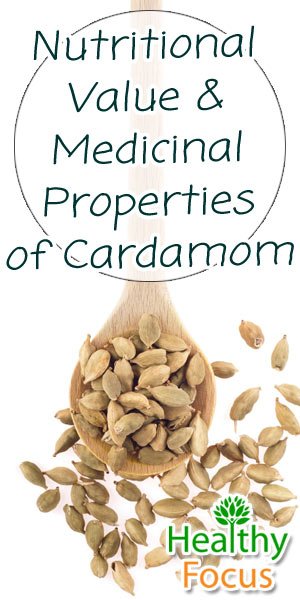 Additionally, its many natural medicinal benefits are down to the following medicinal properties found in the spice:
• Antioxidant
• Antiseptic
• Antispasmodic
• Carminative
• Diuretic
• Stomachic
• Expectorant
• Digestive
Specific Health Benefits of Cardamom
1. Digestive problems
Because it contains carminative properties, cardamom can help smooth the digestive process making it more efficient and comfortable. Cardamom can ease cramping, flatulence, bloating and even help to treat colic. Experts say that cardamom can promote the flow of bile which is necessary to digest fats and other nutrients efficiently.
Because of these abilities, cardamom is an excellent natural remedy for numerous stomach conditions such as indigestion, constipation and stomach infections. Either sprinkling the spice into your meal or drinking it as a tea can help with these stomach complaints and moreover, it will stimulate your gastric juices which can lead to an improved appetite following sickness.
2. Detoxification
Because it is a rich source of natural antioxidants, eating or drinking a tea made from cardamom regularly can help to remove dangerous toxins from your body. It is important that we try to detox from time to time to keep our bodies in the best shape possible; a regular detox regime will ensure that our immune systems are healthier and more capable of fighting off infection.
3. Bad breath
Cardamom was traditionally used in Chinese medicine and Ayurveda to combat oral infections. It works because it is full of antibacterial compounds that will help destroy and protect against the oral germs responsible for gum disease and bad breath.
Cardamom has a delightful aroma which most people enjoy; try making a tea from your cardamom and using it as a mouthwash a few times each day. Alternatively, you can try chewing on a cardamom pod whenever you feel the need to clean your mouth and freshen your breath.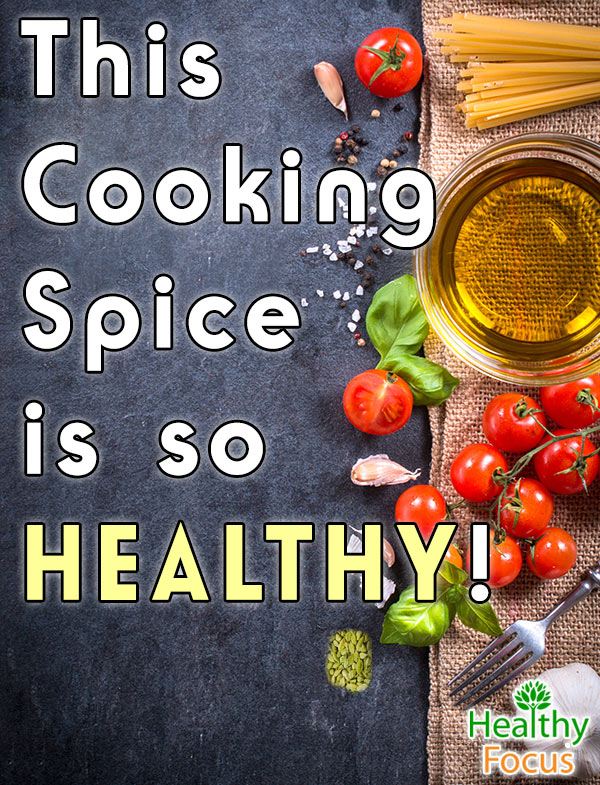 4. Heart health
Making sure that you eat cardamom regularly may very well benefit your heart and let's face it; we all want a healthy heart. The potassium, magnesium and calcium found in the spice are all vital to heart function with sufficient potassium being responsible for maintaining a steady hear beat and healthy blood pressure levels.
Research conducted on animals has demonstrated that oil extracted from cardamom resulted in reduced heart rate, a more controlled rhythm and lower blood pressure.
Animal research in India found that cardamom could keep cholesterol levels in check by reducing the lipids in the body probably as a result of antioxidant enzymes found in the spice. (1)
5. Kidney health
According to experts, cardamom is an excellent remedy for kidney troubles as well as urinary tract conditions. Cardamom has diuretic properties which stimulates urination while it also removes the build-up of toxins from the kidneys.
One of the traditional uses of the spice in medicine was to treat a variety of kidney complaints including kidney stones and painful urination. Of course, kidney stones can be a very serious issue and you should see a doctor as soon as possible.

6. Asthma and Congestion
Cardamom may help ease breathing difficulties and other symptoms of asthma such as wheezing, coughing and tightness in the chest. Cardamom is said to improve the circulation of blood in the lungs while it also has strong anti-inflammatory properties. It can help ease irritation in the sinuses and help you to expel phlegm. It is also useful for those suffering from sinus conditions, colds and bronchitis.
7. Anemia and Fatigue
The powerful antioxidants and important minerals and vitamins found in cardamom can help your body replenish itself following a bout of anemia. Nutrients like riboflavin, niacin and vitamin C are vitally important to combat many anemic symptoms such as weakness and fatigue. When combined together, these minerals and nutrients contribute to red blood cell production and better cell metabolism.
8. Cancer
Cardamom is a natural source of DIM and IC3 which are phytochemicals known to combat certain types of cancer. These phytochemicals can inhibit the proliferation of hormones that cause prostate, breast and ovarian cancers.
An Indian study published in 2005 found that dietary cardamom had a very positive effect on colorectal cancer which is fast becoming a leading killer worldwide. (2)

9. Muscle spasms
Cardamom has proven anti-spasmodic properties; older people are especially prone to muscular spasms which can occur suddenly and lead to great pain. Saudi Arabian researchers demonstrated that cardamom oil could control muscular spasms in animals and that it had the potential to treat spasms in humans. (3)
10. Impotence
Take this one with a pinch of salt; there is absolutely no concrete evidence that cardamom can help in this regard. However many people have suggested that cardamom can help treat certain sexual dysfunctions including impotence and also improve fertility and libido. If you have any personal experience, please let us know.
Cardamom tea benefits
As well as the health issues mentioned above, drinking a cup or two of delicious cardamom tea each day can have positive cosmetic benefits for your skin and your hair.
Anti-aging
Because of its antioxidant abilities, cardamom tea can help fight those free radicals that harm the cells of your skin and lead to the signs of aging like wrinkles and a tired looking complexion.
Promotes better circulation of blood to the skin
Drinking cardamom tea regularly stimulates blood flow and helps freshen-up your complexion with a lush glow.
Strong and healthy hair
Because of its important nutrients and antioxidant abilities, drinking cardamom tea will help strengthen the hair follicles and improve the shine and overall health of your hair. If you feel that your hair is looking old and tired, you could do worse that a healthy dose of cardamom tea each day.
Protects the scalp from infection
Drinking cardamom tea might help protect the scalp from common infections because of its potent anti-bacterial property. It can also help alleviate irritation and itching in the scalp because of its anti-inflammatory abilities.
(1) http://www.ncbi.nlm.nih.gov/pubmed/10641152
(2) http://www.apocpcontrol.com/paper_file/issue_abs/Volume6_No2/Archana%20Sengupta.pdf
(3) http://www.ncbi.nlm.nih.gov/pubmed/8981560