The Health Benefits of Kombucha

Kombucha is a  drink which has been drunk for thousands of years by certain cultures It was known by the Chinese as the 'immortal health elixir' and has been prized for its health benefits for a very long time. In spite of its long history, it is only recently that Kombucha has become popular in the west and it is certainly in vogue right now.

I must admit that I had not heard of Kombucha until a few years back when a colleague of mine mentioned that she was making her own batch. She called it 'the booch' and swore by its positive effects. I was relatively skeptical regarding its supposed health benefits but I really did enjoy the bottles of the drink that she made up for myself and our other colleagues so decided to research the merits of kombucha a little more thoroughly.
There are many claims and a lot of anecdotal evidence regarding the benefits of drinking kombucha ranging from its ability to prevent cancer to joint care but unfortunately there is not a huge amount of scientific evidence as yet to support these claims. The lack of concrete scientific evidence certainly does nothing to negate these claims and kombucha might very well be the healthful elixir that its long history attests to.


How is it Made?

Kombucha is made from black, green or white tea which is then fermented with sugar and a fungal culture which consists of a bacteria and yeast mixture. The starter is known as a SCOBY which stands for 'symbiotic colony of bacteria and yeast'. The culture reminds me of the top part of a jelly fish except slightly tougher and browner looking; most people say it resembles a large mushroom.

It is actually a living organism which regenerates with each new batch of kombucha tea creating a brand new culture which is often referred to as the baby. My colleague that made her own kombucha actually gave me a 'baby' culture in a jar which I promptly dropped in the car park and never had the heart to tell her about.
Up to now, I have never actually made my own kombucha; and even though the process looks relatively straightforward I just don't think I am responsible enough and since my colleague left for pastures new, I have bought the ready-made stuff from my local health store. It is a bit on the expensive side which is one of the reasons that people prefer to make their own.


I love the taste; it is slightly tart and a little fizzy but many people find it difficult to drink. It does not look overly appetizing at first given its murky appearance and the hanging strands at the bottom of the bottle.
Despite its appearance, there are a great many claims made regarding kombucha. Many of these claims owe a lot to the living cultures contained in the drink and its probiotic quality but is it any more healthy than other fermented food that are possessed with live-cultures like sauerkraut or yogurt?

Many experts feel that kombucha does have certain health benefits but that they have been exaggerated especially compared with other sources.
These are some of the most common health claims proponents of kombucha put forward. Some or all may very well be true but be aware that the claims at the moment far outweigh the scientific evidence.
Why drinking kombucha might be good for you
1. Antioxidant Properties
Research has shown that kombucha tea is a powerful antioxidant. It contains vitamins C and E as well as healthful carotenoids including beta-carotene. While the starting tea in itself has antioxidant properties in the form of polyphenols, the fermentation process contributes far more which makes kombucha a far more potent antioxidant beverage than your regular plain old fashioned cuppa.

We can chalk this up as a definite positive for kombucha as antioxidants play an important health role for our bodies by neutralizing the destructive effects on our cells caused by free radicals that we encounter on a daily basis. Given that kombucha has antioxidant properties many times that of vitamin C and E, it is plausible that kombucha might help to treat diseases caused by oxidant stress.
2. Detoxification
If you have been burning the candle at both ends or you are feeling fatigued, your body might be in need of a thorough cleaning. Kombucha can help you to detoxify; it is said contains a plentiful supply of glucuronic acid which is known for its detoxifying qualities but there are conflicting reports regarding whether kombucha really contains glucuronic acid and in what quantity.
3. Diabetes
There is some research to suggest that kombucha might be helpful in treating diabetes. A
study carried out in 2013 showed that kombucha caused a significant reduction of blood sugar
levels in diabetic rats.

4. Gastric issues
Kombucha is a probiotic drink and probiotics are known for a number of benefits including improved digestion. Researchers also believe that kombucha can heal gastric ulcers and protects the stomach's mucin content. Research carried out in 2012 showed that kombucha was effective in treating stomach ulcers in mice.

5. Immune system
The benefits on the body of antioxidants are well established and because of its powerful antioxidant nature, drinking kombucha can help to boost your immunity system and protect your body against a range of illnesses with the added bonus of a boost in your energy level.


6. Cholesterol
No research has been done on human patients as of now but kombucha might have the potential to reduce overall cholesterol levels as well as triglycerides. Research on mice found that kombucha helped reduce cholesterol by up to 50%.

7. Joint issues
Drinking kombucha might be helpful in the battle with various joint complaints like gout and rheumatoid arthritis.
The glucuronic acid that kombucha is said to contain gets converted into other compounds such as polysaccharides which are associated with cartilage and collagen as well as the lubricating fluids necessary for your joints to operate smoothly.
8. Liver function
There is some hope based on animal studies that kombucha might have applications for liver function. Studies on mice showed that kombucha protected the liver against toxins induced by Tylenol overdose.
9. Weight Loss
Many people claim Koumbacha aids in weight loss. There are not yet conclusive research studies done in this area. There are however, many anecdotal claims of weight loss. I would not drink Koumbacha will the sole intention of losing weight. It is possible if you have a gut flora issue that Koumbacha help restore this balance—which could aid in weight loss.
While kombucha might well provide you with some or all of the benefits mentioned above, it is important to remember that there have been no human trials to confirm them and experts seem to mostly agree that kombucha is good for you but that it is too soon to laud it as some sort of miracle cure all. A summary and links to many studies on Koumbacha can be found here http://onlinelibrary.wiley.com/doi/10.1111/1541-4337.12073/full
---
That being said, i plan to continue drinking it and I might even get around to making my own or maybe nicely asking my far more competent wife to handle the process.
If you want to give kombucha a try, there are a few things that you need to consider first.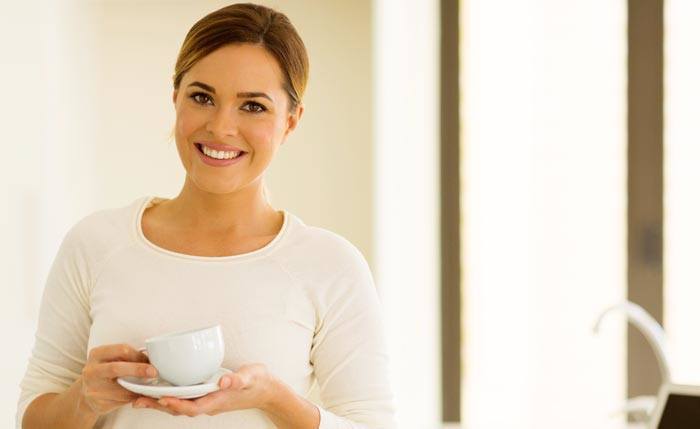 What type should I drink and how much is safe?
Kombucha is readily available these days at health stores in both pasteurized and unpasteurized form. It is relatively expensive and making your own is an option. There are some concerns over home-made kombucha because of the risk of contamination in a non-sterile environment so most experts recommend buying it ready-made and pasteurized.

There are several different recipes for kombucha.  The base is typically a sweetened black, green or herbal tea.  This unique recipe combines the benefits of chia seeds and kombucha.

Because of the contamination risk, the FDA has warned against drinking your own home-brewed kombucha. If you are determined to make your own, make sure that you are brewing it in a sterile environment and take all the hygiene precautions necessary.

You will need to buy a starter 'kombucha mother' or if you know somebody that makes their own you might be lucky enough to get a new culture from them.There are many videos and sites online that will give you detailed instructions to brew your own kombucha batch.
It is considered safe for a healthy person to drink 4 ounces of pasteurized ready-made kombucha a day but pregnant women, children, the elderly and those with a weak immune system should probably avoid it.