For centuries, people have recognized the medicinal properties of essential oils. From rituals and ceremonies to dabbing on the pulse points as a lovely perfume, the use of essential oils has endured throughout the history of mankind to modern times.
The use of essential oils has varied from culture to culture, however, one thing has remained the same, and that is that people continue to use essential oils for medicinal purpose and beauty rituals today.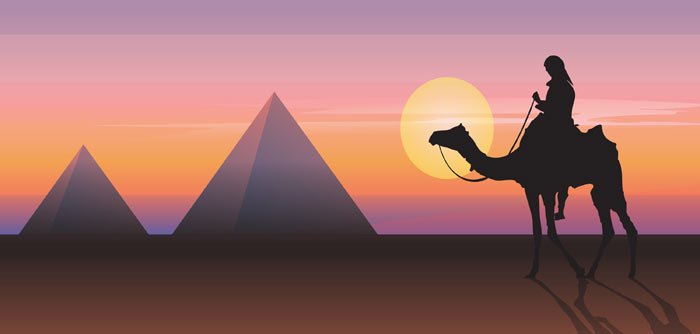 Ancient Egypt
The documented use of aromatic oils goes back as far as 4500 B.C.E. in Egypt. During that time, Egyptians used aromatic herbs and aromatherapy during for medicinal purposes, during religious rituals, and for cosmetics as well.
In fact, Egyptians were famous for their knowledge of aromatic oils, healing essence ointments, and cosmetology at that time. The Egyptians developed Kyphi, which was a blend of 16 ingredients, made of spices, resins, balsams, perfumed oils, scented barks, and aromatic vinegars.
Pastes, oils, and plants were used as suppositories, ointments, and medicinal cakes. Most famously, Egyptians used aromatic botanicals during the mummification process. These scented oils helped to embalm the body and helped prepare the dead for burial.
Cinnamon, frankincense, myrrh, cedar, and juniper oil were extracted and used to prepare the bodies of Egypt's elite, preparing the rich and Pharaoh's for a luxurious afterlife. Traces of these aromatic oils can still be found on mummies today.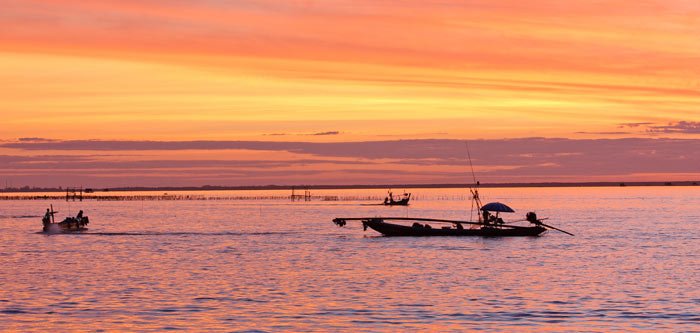 China
During the reign of Huang Ti, essential oils first recorded use in China dates back to 2697 B.C.E. Huang Ti, the Yellow Emperor developed several uses of aromatic oils that are still used by practitioners of Eastern medicine today. Herbs and plants are still considered a major part of Eastern medicine.
India
Around the time China was making use of aromatic oils, India was also discovering the benefit of aromatic oils. Aromatic plants and oils have been major part of the Indian Ayurveda medical practice for the past 3000 years.
Vedic literature lists such aromatic oils as sandalwood, ginger, myrrh, and cinnamon as effective oils for healing. The use of medicinal oils were integral during the breakout of the Bubonic Plague, in which they replaced unsuccessful antibiotics. The use of essential oils not only addressed a medical need, but also was also important in the philosophical and spiritual perspective of Ayurvedic medicine.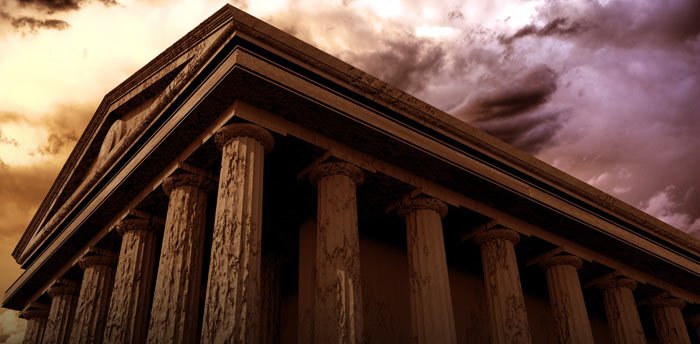 Greece
Around the time of 400 B.C.E., the influence of Egyptians and their use of aromatic oils were adopted by the Greeks. Greek soldiers used a healing ointment made of Myrrh during battle to help fight infections. Meanwhile, the well-known physician Hippocrates was a firm believer in holistic treatment.
Heavily influenced by Ayurvedic medicine, Hippocrates used his extensive knowledge of plants to help treat patients. Hippocrates documented the use of over 300 plants, such as marjoram, saffron, thyme, cumin, and peppermint.
Hippocrates believed that a perfumed bath and an aromatic massage was the key to good health. The Hippocratic Oath, taken by all doctors today, shows how Hippocrates influence on medicine has spanned centuries.
Galen, another famous Greek doctor also had extensive knowledge of plants and their medicinal properties. As a surgeon for Gladiators, Galen gained a reputation as an incredibly gifted physician, landing him the job as becoming the personal physician of the Roman Emperor, Marcus Aurelius. Galenic plant classifications and their medicinal properties are still well known today.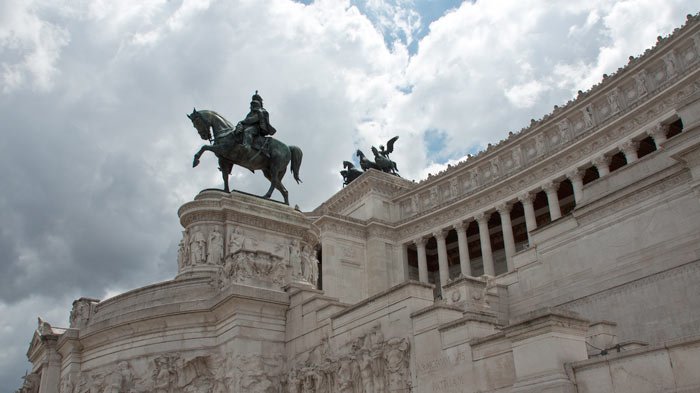 Rome
The Roman not only adopted the holistic medical wisdom of Greece, but they used aromatic oils in their lavish beauty rituals, perfuming their bedding, clothes, and bodies. Famous for their bathhouse, Romans used aromatic oils in baths and massage. They used such botanicals as juniper, pine, fir, and bay laurel. Romans believed that practicing good hygiene and aromatherapy was the road to good health.
Another documented use of essential oils during the Roman Empire is in the New Testament. Israelites purportedly used such essential oils as cedarwood, frankincense, fir, hyssop, and spikenard to communicate with spirits and to heal wounds.
Another notable example of the use of essential oils in Israelite culture in which gifts of gold, myrrh, and frankincense were given during the birth of Jesus.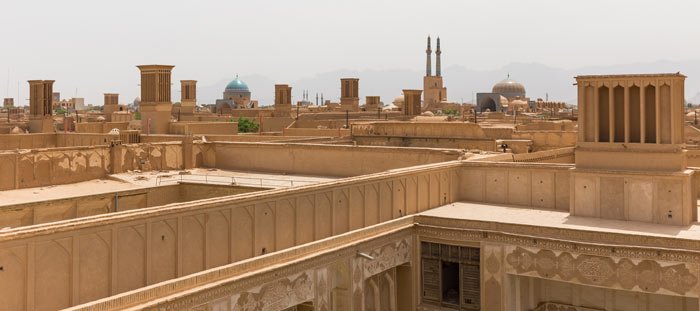 Persia
Child prodigy Ali-Ibn Sana, who lived from 980 to 1037 A.D, discovered the method of distilling essential oils. At the age of 12, Ali-Ibn became physician and wrote many books on the properties of plants and their medicinal effects. His method of distilling essential oils is still used today.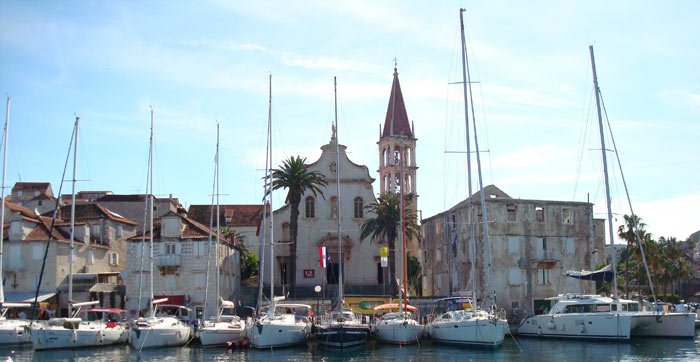 Western Europe
Knights and their armies adopted knowledge of herbal medicine from the Middle East during the Crusades. They learned the distillation process and took perfumes with them back to Western Europe.
When the Bubonic Plague swept over Europe, people burned Frankincense in the streets to help keep evil spirits at bay. It was believed that less people died in the regions this practice was carried out.
During the 12th century, German Saint Hildegard of Bingen influenced medieval medicine with her use of plants and oils in medicine. Her work, Physica, a 200-chapter chronicle of plants and their uses helped change the face of medicine.
In 1630, English botanist wrote The Complete Herbal, a comprehensive reference guide of conditions and their herbal remedies. This guide is still considered to be incredibly useful in medicine today.
French chemist Rene-Maurice Gattefosse first coined the term "aromatherapie" in 1937. Interested in the properties of essential oils, his book Aromatherapie: Les Huiles Essentielles Hormones Vegetales, gave the public insight to the medicinal effects or aromatherapy and essential oils.
At the time, this book was considered to be incredibly influential in French medicine. Gattefosse can also be credited for discovering the benefits of lavender essential oil. During a laboratory fire in 1910, Gattefosse badly burnt his hand. He discovered that undiluted lavender essential oil not only immediately reduced the pain of his burn, but it that his hand also healed up without infection or scarring.
Influenced by Gattefosse's research, Dr. Jean Valet employed the use of essential oils while treating injured soldiers during World War II.
During the 1950s, Austrian biochemist Marguerite Maury began diluting essential oils in a vegetable carrier oil and massaging it onto the skin. Using the Tibetan technique, she massaged the oil along the nerve endings of the spinal column.
Researching the benefits of essential oils further, Maury also started the practice of individually prescribing certain combinations of essential oils to address the needs of the individual being massaged.
Essential Oils Today
Today, essential oils are still used to treat a variety of medical, therapeutic, spiritual, environmental, and cosmetic needs. If you are interested in using essential oils, consider using essential oils the following ways to enhance your health and to enrich your life:
To benefit from aromatherapy, or to simply scent your home, place a couple drops of essential oils in a diffuser.
Adding a couple drops of essential oils to your bath can create a healing and relaxing experience.
To heal achy muscles, bruises, and wounds, add a few drops of essential oil to a hot compress.
If you are experiencing headaches, sinus trouble, or are in need of a facial treatment, use place a couple drops of essential oils in a pot of hot water and cover your head with a towel. A facial steam will heal you inside and out.
Essential oils mixed with a carrier oil are great for a relaxing and healing massage.