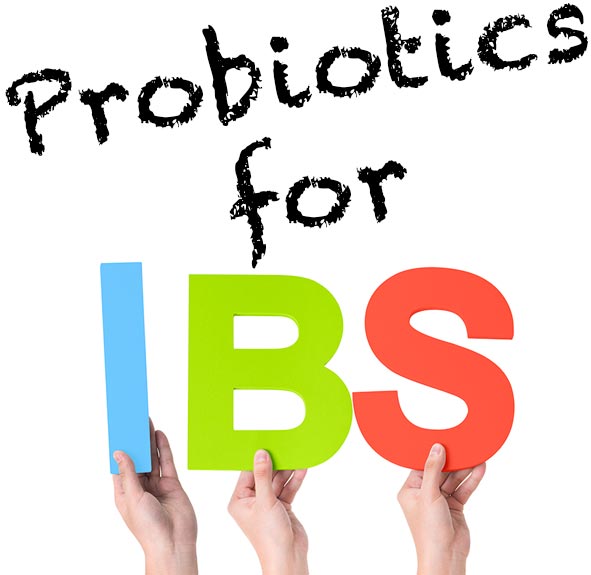 Can Probiotics help Irritable Bowel Syndrome?
What Is Irritable Bowel Syndrome
Irritable Bowel Syndrome (IBS) is a commonly experienced condition which affects the colon. IBS causes a number of symptoms such as cramping, bloating, diarrhea, gas and constipation. It is estimated that around 20% of adults in the US suffer from IBS
While the majority of IBS sufferers do not seek medical help, it can be a very uncomfortable and painful disorder for some sufferers. Being a chronic condition, IBS needs to be managed long term. Some sufferers are able to manage their symptoms through dietary changes while others find there is nothing that helps.
The precise cause of IBS is not yet known. Many experts speculate that it is related to digestion and an increased sensitivity of the gut. Food is normally moved through the digestive system by the intestinal muscles alternately squeezing then relaxing in a steady rhythm.
In cases of IBS however, the process is not as smooth and food is moved through the system either too quickly or slowly. When food moves through your system too fast, it can result in diarrhea because there is insufficient time for your system to absorb the food's water.
On the other hand, when it passes through your system too slowly, it results in constipation because too much water gets absorbed which makes the stools difficult to pass.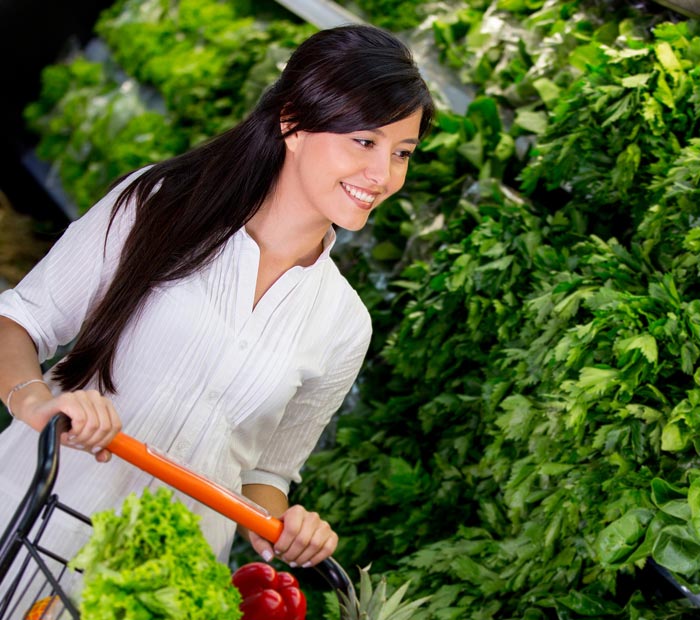 How might Probiotics Help?
Probiotics are microscopic organisms that help to balance the bacteria living in the gut. There is some evidence that certain strains of probiotics can help to ease some of the symptoms of irritable bowel syndrome such as bloating, abdominal pain and irregular bowel movement.
Experts are not certain of why they work or how much of a role they have to play in the treatment of IBS but along with a certain amount of anecdotal evidence, some studies have been promising. The issue is further confused because only certain probiotic strains have helped and in some cases, a combination of probiotics proved successful.
This is clearly an issue for sufferers faced with a fairly wide variety of probiotic products to choose from.
Essentially probiotics are bacteria but a different type of bacteria from those that causes sickness. They come in a variety of forms like liquids and pills and can be a single type or a combination.
Some yeasts and also yogurt contains probiotics but any studies related to their effect on IBS have been limited up to now. Gastroenterologist Dr. Lawrence Schiller says that he is happy to recommend probiotics because they are safe and might be helpful to some patients but goes on to say that the chances of stumbling on an effective probiotic to treat IBS is a long shot.
According to Dr. Schiller, the best evidence thus far is that a combination product or probiotics containing bifida bacteria are more successful than products containing lactobilli or acidophilus.
It is worth noting that probiotics are considered to be supplements by the FDA and because they are considered to be safe, they can be marketed before being approved.
It is illegal for manufacturers to make strong outright claims about the efficacy of different supplements and up to the consumer to to examine the evidence before making a purchase.
Prebiotics may help make probiotics more effective. To find out more about prebiotics-this article has a lot of information.
https://healthyfocus.org/7-proven-benefits-of-prebiotic-supplements/
​Scientific Evidence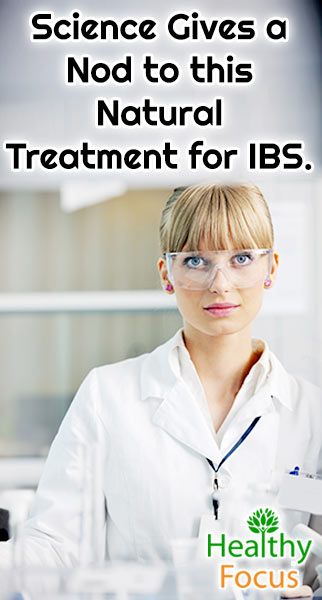 Experts recognize that the composition of gut microflora in those suffering from irritable bowel syndrome is different from healthy people. Because of this, many experts believe that altering the composition of the bacteria in the gut with the help of probiotics might be an effective way to treat the syndrome. It is this fact that has focused an increasing number of studies into probiotics efficacy in IBS treatment.
A study published in 2014 sought to examine the efficacy of IBS treatment with a multispecies probiotic. Both the effects of the probiotics on the symptoms of irritable bowel syndrome and changes in gut microflora were examined. (1)
49 patients took part in the randomized trial with 25 receiving probiotics and the other 24 getting a placebo. The probiotics were a multispecies mixture of B. bifidum, B. lactis Bifidobacterium longum, Streptococcus thermophiles, L. rhamnosus, and Lactobacillus acidophilus. Both the probiotic and the placebo group received the dose twice daily for four weeks.
At the end of the 4 week period, the results were very promising. The percentage of patients reporting improved symptoms was significantly higher than those reporting similar improvements from the placebo group with 69% and 37% demonstrating improvements respectively. They also concluded that the composition of gut bacteria had altered significantly in the group taking the probiotics.
Researchers concluded that multispecies probiotics were effective in treating the symptoms of IBS patients and induced alterations in intestinal bacteria.
A meta-analysis conducted in 2009 included sixteen randomized trials to evaluate the efficacy, tolerability and safety of probiotics to treat IBS patients. The researchers found that only Bifidobacterium infantis was able to demonstrate significant improvements in a variety of IBS symptoms including bloating, abdominal pain and bowel movement issues.
While they concluded that Bifidobacterium infantis showed the best potential to treat IBS symptoms, they went on to suggest that there was not enough data available to properly comment on the efficacy of other types of probiotic. Further study of probiotics needed to be designed better in order to properly measure their ability to treat IBS. (2)
When it comes to food products, there have been fewer studies. However a fairly large scale study into the effects of fermented milk containing Bifidobacterium on IBS was conducted in 2007. The study was carried out on 274 patients predominantly suffering from IBS with constipation symptoms.
​Patients were treated with fermented milk or in the case of the control group with heat treated yogurt for a period of 6 weeks. The conclusions demonstrated that fermented milk had the potential to treat constipation, bloating and discomfort in IBS sufferers. (3)
Another relatively large scale study also confirms the potential of Bifidobacterium infantis to treat the symptoms of irritable bowel syndrome. The research was carried out on 362 IBS patients who were treated with the probiotic or given a placebo for a 4 week period.
Subjects were assessed at the end of the period in terms of symptom relief and quality of life. Those receiving the probiotic demonstrated significant improvements in both measurements compared to the group given the placebo. Researchers concluded that Bifidobacterium infantis was an effective probiotic in treating a number of the symptoms of irritable bowel syndrome. (4)
According to a review of the studies done on probiotics for IBS, probiotics are likely to have an increasing role to play in its treatment. The review notes that while many of the studies done so far have been small scale and some have design flaws, there is nevertheless growing evidence to support the use of probiotics to treat IBS. It goes on to say that Bifidobacterium infantis has the best potential and has become the frontrunner in its treatment and that larger, better studies are necessary to properly examine other forms of probiotics. (5)
A systematic review on IBS management carried out recently by the American College of Gastroenterology Task Force concluded that Lactobacillus did not prove to be effective either used alone or in combination with other probiotics whereas Bifidobacterium had demonstrated a certain amount of effectiveness. (6)
---
It appears that probiotics containing Bifidobacterium show the best potential to treat IBS and to relieve your symptoms. If you suffer from IBS and want to give probiotic supplements a try, experts recommend that you keep a log in order to see what works for you and what does not.
A healthy gut could also help with IBS. To find out more about building healthy gut flora—this article has even more information.
https://healthyfocus.org/how-to-improve-gut-flora/

(1) http://www.ncbi.nlm.nih.gov/pubmed/23829297
(2) http://www.ncbi.nlm.nih.gov/pubmed/19277023
(3) http://www.ncbi.nlm.nih.gov/pubmed/17635382
(4) http://www.ncbi.nlm.nih.gov/pubmed/16863564
(5) http://www.ncbi.nlm.nih.gov/pmc/articles/PMC2886445/#B47
(6) http://www.ncbi.nlm.nih.gov/pubmed/19521341