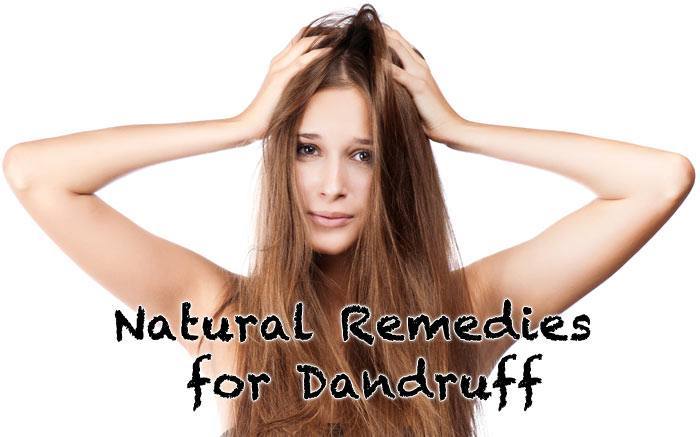 Home Remedies for Dandruff
If you are reading this article there is a good chance that you suffer from dandruff and you are fully aware of its symptoms. The flaky skin on the scalp that characterizes the condition is commonly caused by simple dryness of the skin but it can also be caused by a variety of other reasons including the following: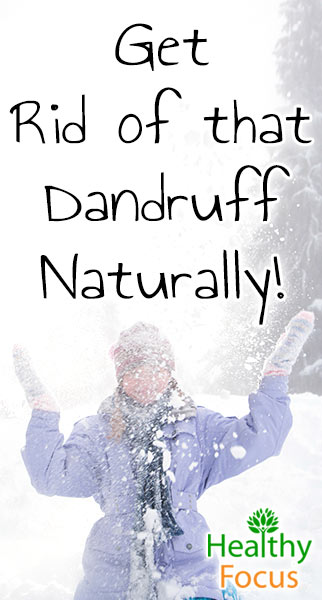 • Oily skin
• Emotional stress
• Use of certain hair products
• Extreme climates
• Over washing your hair or conversely not washing it often enough
• Other dermatological conditions like eczema and psoriasis
• A weakened immune system
If you are one of the many people that suffer from dandruff and you are interested in a safe natural treatment, then read on. There are a number of convenient and effective home remedies that you can try before splashing out on expensive commercial beauty treatments.
1. Aspirin
While aspirin is not strictly speaking a natural remedy, it is certainly an effective home remedy as most people will have a pack of aspirin tucked away in their medicine cabinet. It is invaluable for headaches and hangovers but did you know you can use it to treat dandruff as well?

Aspirin is effective because it contains salicylic acid – an active ingredient in many dandruff shampoos- which exfoliates your scalp and helps ease the symptoms of dandruff.
Crush 2 tablets into the finest powder possible.
Add the crushed aspirin to a blob of your normal shampoo of choice.
Massage the shampoo into your scalp, lather it up and let it stand for around 5 minutes.
Rinse your hair thoroughly.
Rewash your hair normally if you want to do so.
2. Tea tree essential oil
Tea tree oil is one of the most popular essential oil because of its wide variety of medicinal uses and its gentle soothing properties. Among its many properties, tea tree oil has antifungal content making it a useful tool in your fight against dandruff.
Tea tree oil is often used as an ingredient in shampoos and those that contain just 5% tea tree oil significantly reduces the severity of the condition. You don't need to buy a specialized tea tree oil shampoo; you can mix your own by following a couple of simple steps.
All you need is some tea tree essential oil and your favorite shampoo.
Add a drop of tea tree oil to each ounce of your shampoo.
Wash as normal.
3. Baking soda
Baking soda is a cheap and effective way to treat your dandruff. It works as a gentle exfoliant which can help you to remove dead skin cells from your scalp as well as absorbing any excess oil. Baking soda is also said to balance the levels of pH on your scalp and prevent the growth of dandruff causing fungi.
Simply wet your hair with clean water.
Take a handful of baking soda and rub it gently into your scalp.
After a few minutes rinse your hair thoroughly with warm water.
Repeat the process several times a week for 3 or 4 weeks.
Don't wash your hair with shampoo after treating it with baking soda.
4. Apple cider vinegar
If you spend any time looking at natural remedies for a variety of complaints, you will no doubt have seen apple cider vinegar cropping up as a regular fixture. Here is yet another use for this wonderful health product. Apple cider vinegar works on dandruff by balancing the scalp's pH levels and limiting the growth and spread of the fungi that leads to dandruff.
Make your apple cider vinegar treatment by adding half a cup of vinegar to two of water.
Shampoo your hair as normal but use the apple cider vinegar and water mix to rinse your hair out.
Apple cider vinegar is extremely beneficial but it has a somewhat pungent smell that not everybody appreciates so take care to wash the smell out with regular shampoo before leaving the house.
5. Coconut oil
Coconut oil is a wonderful product for your hair and for your skin. It is a safe, natural way to keep your hair and scalp moisturized and it smells great to boot. Coconut oil helps treat dandruff because of its antifungal and moisturizing properties which will help keep your scalp well balanced and itch free. Some shampoos contain coconut oil as an ingredient but making your own treatment is easy enough.
Massage 4 or 5 tablespoons of coconut oil into your scalp.
Allow the oil to sit for at least half an hour.
Shampoo and rinse as normal.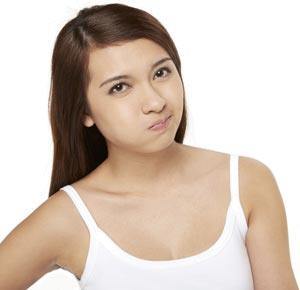 6. Mouthwash
It might sound strange but an alcohol based mouthwash like Listerine can be used on your scalp as well as your mouth because it has antifungal properties that prevent fungi from growing on your scalp.
Wash your hair as normal.
Rinse it out with your mouthwash.
Condition your hair as normal.
7. Aloe Vera
Aloe has antifungal properties and it soothes the itchy dry skin that dandruff sufferers will be familiar with.
Either extract the gel from an Aloe Vera leaf or use ready-made gel.
Massage 4 or 5 tablespoons of gel into your scalp.
Let it sit on your head for around half an hour.
Wash it out with warm water.

8. Lemon juice
Lemon juice is a tried and tested home remedy for dandruff. It contains acids that help fight the fungi which causes dandruff and relieves itchiness on your scalp.
Take a few teaspoons of fresh lemon juice and mix it with a small amount of water.
Massage it gently into your scalp.
Leave the mixture sit on your hair for at least 5 minutes.
Wash your hair with shampoo and rinse with clean water.
9. Salt
Believe it or not, ordinary table salt can be used to fight your dandruff because of its abrasive qualities that help get rid of flaky skin before your regular wash.
Before washing, just grab your saltshaker and shake some of the salt over your head.
Work the salt through the hair making sure that you rub it into your scalp.
This should work to exfoliate your dry and flaky skin making it easy to get rid of when you shampoo and rinse.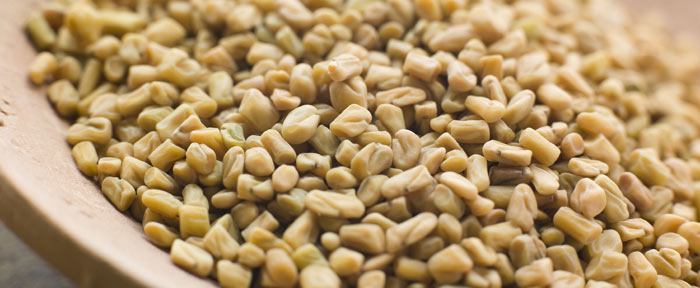 10. Fenugreek Seeds
The antifungal properties and soothing qualities in this herb will help reduce the severity of your symptoms and prevent your scalp from itching.
After you have bought your fenugreek seeds, soak a couple of tablespoons overnight in plain water.
The next morning, grind them down into the finest paste that you can manage.
Apply the resulting paste to your scalp and let it sit for an hour or two.
Shampoo and rinse your hair as normal.
11. Olive oil
Like coconut oil, olive oil has moisturizing qualities that will help eliminate your dandruff and soothe any itching.
Take around 10 drops of olive oil and massage it well into your scalp.
Cover your head with a shower cap and let the oil sit overnight.
In the morning, wash your hair with shampoo as normal.
Repeat the process several times a week.
12. Garlic
Garlic has so many uses that you will not be surprised to find that it can be put to good use on your scalp. The antifungal qualities possessed by garlic make it ideal to eliminate the fungal bacteria which cause the condition.
Peel a clove of garlic and crush it into a paste.
Rub the paste into your head making sure that you apply it to your entire scalp.
Let the garlic sit for a while then wash your hair with shampoo as normal making sure that you get rid of the strong odor.
---
There you have it; there are plenty of effective and totally natural remedies that can help with dandruff. If you are unfortunate enough to suffer from this annoying condition, then why not give one or some of these remedies a try. Wishing you all the best of luck.