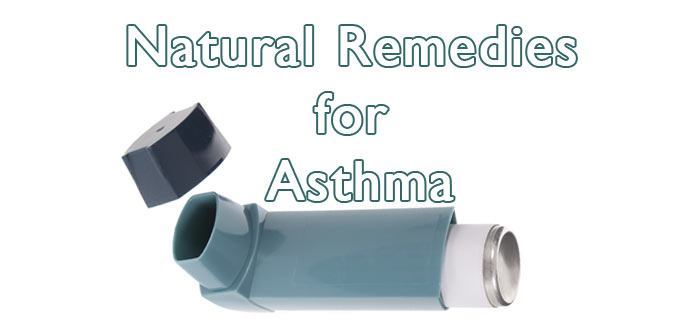 Natural Remedies for Asthma

Asthma is a common but serious respiratory problem that affects more than 3 million people per year. People suffering from asthma have airways that become inflamed and constrict, producing extra mucus and obstructing the flow of air to the lungs.

During an attack, a person may have difficulty breathing and can experience wheezing, shortness of breath, and coughing. Severity of this condition varies from person to person, ranging from relatively minor to completely life altering.
Although asthma cannot be cured, there are a number of home remedies you can try to help control the symptoms and reduce the frequency and severity of attacks. Asthma is a serious condition, so it is important to discuss any treatment plan with your doctor before proceeding.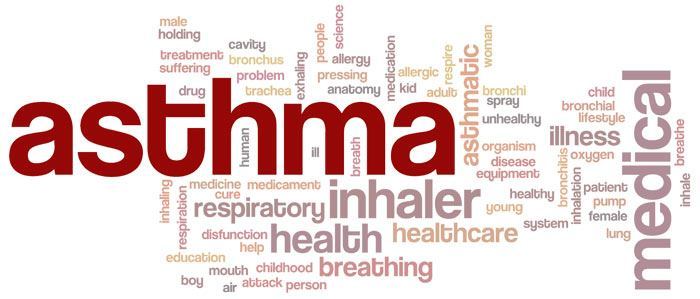 Symptoms
The symptoms of asthma vary from person to person and can range from minor to severe. Some people may experience these symptoms all the time while some may only experience them at certain times, such as during exercise or being around pet dander. Symptoms can appear or disappear without warning.
• Difficulty breathing
• Shortness of breath
• Tightening of chest
• Coughing
• A wheezing or whistling sound when breathing
• Trouble sleeping due to shortness of breath
Causes
It is a mystery why some people suffer from asthma attacks while others don't, however, it is believed to be caused by a mix of genetic and environmental factors, such as air pollution and weather conditions. These environmental factors and irritants can vary from person to person and can include:
• The common cold and other respiratory infections
• Exercise and other physical activity
• Airborne allergens such as animal dander, pollen, mold, etc.
• Air pollution
• Smoke
• Emotional and work-related stress
• Certain medications
• Acid reflux
• Preservatives and sulfites in some foods and beverages
• Menstruation in some women
Natural Remedies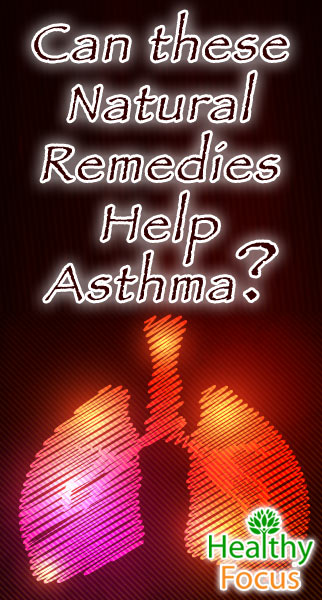 There are many natural remedies believed to alleviate the symptoms and severity of asthma attacks. It is important to remember that these are not meant to replace traditional medical treatment, but rather are complimentary to help relieve symptoms. Work closely with your doctor to see which of these natural remedies best complements your treatment routine.

Garlic
During the early stages of asthma, garlic can help clear up some of the mucus and congestion that is making it difficult to breathe.
Boil two cloves of garlic in ¼ cup of milk, making sure to stir occasionally.
Strain garlic from milk.
Allow milk to cool to room temperature and then drink.
Onions
Eating raw onions can have several benefits in terms of treating asthma and respiratory health. Rich in sulfur, onions help reduce inflammation of the lungs. Onions are also found to contain anti-inflammatory properties that help ease the constriction of airways that often lead to an asthma attack.
Simply eat a few pieces of onion raw to experience relief. However, if the taste of raw onions is too much for you, try adding cooked onions into your meal.
Mustard Oil
During an asthma attack, massage some mustard oil on the chest to help clear blocked respiratory passages. This soothing oil should help bring breathing back to normal.
Mix mustard oil with camphor and heat up.
Pour the mixture into a bowl and allow cooling.
When the oil is warm but not too hot, massage onto the chest and upper back.
Employ this treatment several times a day until symptoms reduce.

Tea Tree Oil
Tea tree oil efficiently expels mucous responsible for causing coughing and wheezing. People that suffer from asthma and respiratory issues such as bronchitis and cough find that tea tree oil is effective in treating asthma.
To use tea tree oil as a natural remedy, soak a clean cloth in hot water and wring out the excess moisture.
Add a couple drops of tea tree oil to the cloth up to your face.
Breathe through the cloth until the cloth loses its warmth.
Repeat this process until your symptoms start to decrease.
Eucalyptus Oil
Its no secret that this effervescent oil makes a great decongestant. Studies have found that the chemical eucalyptol found in eucalyptus helps break up mucus, making breathing much easier for asthma sufferers.
To soothe asthma symptoms and break up stubborn mucus, add three drops of eucalyptus oil into a pot of boiling water and inhale the steam. For best results, take deep, slow breaths.
Another way to experience the benefits of eucalyptus oil is to place a couple drops on a tissue and place near your head while you're sleeping so you can breathe in the soothing aroma.

Black Seed Oil
Loaded with anti-oxidants, phytonutrients, omega-6 fatty acids, and phospholipids, this natural remedy has been used for centuries treating various ailments. For those suffering from allergic asthma, this natural remedy serves as an anti-inflammatory, especially in terms of airway inflammation.
Black seed oil is also known to help clear up sinus problems. Black seed oil can either be taken in capsule form or as an oil. To take as capsule, you can take black seed oil daily to prevent allergic asthma attacks.
To keep asthma at bay and to take as an oil, mix one part black seed oil with five parts olive oil.
After you've mixed the two oils together, rub the mixture on your chest and back.
For an added bonus, heat the leftover oils on the stove and inhale the vapors to break up the mucous in your bronchial tubes.
Omega-3 Fatty Acids
Omega-3 fatty acids are another anti-inflammatory, most often found in fatty fish such as mackerel, tuna, and salmon. Much like the prescribed medications for asthma such as leukotriene inhibitors, this good fat inhibit the compound in the body from causing inflammation in the airways. If fatty fish is not a regular part of your diet, then you can take Omega-3 fatty acids in pill form. The recommended dosage is 6 1,000-milligram pills a day, in divided doses

Ginger
Ginger can help soothe the symptoms of asthma by easing inflammation and swelling that may block airway. Working as a muscle relaxant, this powerful root helps ease up constricted muscles in the air passage, encouraging easier breathing. Ginger also helps to diminish excess mucus that may be clogging up the airway.
Ground up ginger and place in a small clean bowl.
Add a bit of water and stir well.
Take one tablespoon of this mixture before bedtime.
Take this mixture daily to help control asthma symptoms.

Figs
Figs are a great way to promote and maintain respiratory health. They help ease breathing difficulties and drain excess phlegm from your airway.
Thoroughly wash three figs and soak them in a cup of water overnight.
When you wake up in the morning, on an empty stomach, eat the figs and drink the fig water.
It is recommended that you do this treatment for two months to control asthma symptoms.

Coffee
Drinking a cup of hot coffee is a great way to dilate constricted bronchial tubes and to clear and relax the air passage. The caffeine in this beverage is the secret to its success however; do not drink more than three cups a day.


If coffee is not your thing, try drinking hot black tea.Caffeine should not be considered a regular treatment though, as the side effects may eventually outweigh the benefit.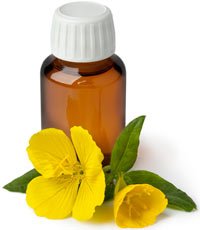 Evening Primrose Oil
If inflamed airways are you problem, evening primrose oil may be your solution. This oil contains a fatty acid called GLA, which the body turns into an anti-inflammatory substance. It's recommended that you take two 500-milligram capsules of evening primrose oil three times a day. Be sure to take this capsule with meals to prevent nausea and stomach upset.
Honey
Honey is a great way to treat coughing and resulting wheezing associated with asthma. Studies have found that honey eases the mucus membranes and reduces mucus accumulation in the bronchial tubes, which constrict that airways.
Dark honey is found to be the most effective when treating asthma related cough. Simply take a ¼ teaspoon of honey to treat asthma symptoms.
You can also add a ¼ teaspoon of honey to your favorite tea. The combined powers of hot tea and honey will effectively remove the built up mucus from your bronchial tubes.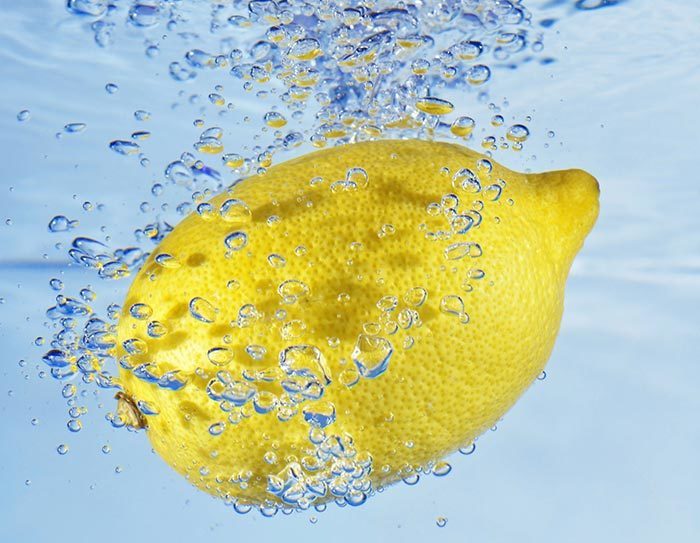 Lemons
Boosting vitamin C is vital to asthma sufferers, who seem to be lacking in this department. Rich in antioxidants and vitamins, lemons can help alleviate asthma symptoms.
Squeeze the juice from half a lemon into a glass of water and add a bit of sugar. Regularly drink this concoction to get your vitamin C and help keep asthma symptoms at bay.
It is not recommended to take citrus fruits during an asthma attack as it can make your symptoms worse.

Carom Seeds
Carom seeds are a great way to address minor bouts of asthma. These seeds help dilate constricted bronchial tubes, making breathing much easier.
Boil one teaspoon of carom seeds in water.
Inhale the steam anytime you need relief. You may also drink the water to experience the bronchial dilating effects of carom seeds.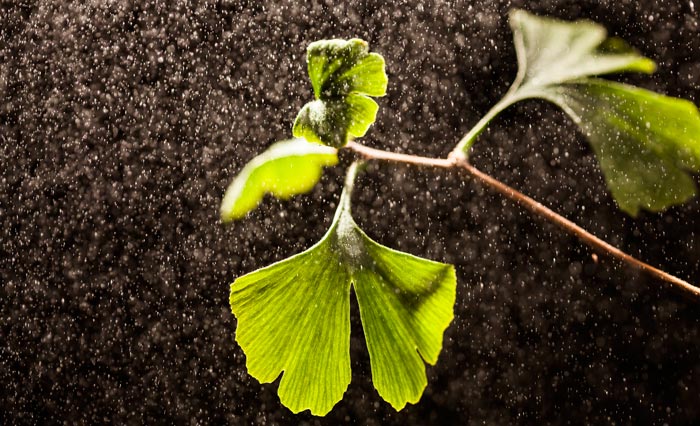 Gingko Extract
Gingko extract has been used for centuries in ancient Chinese medicine to treat asthma. One study found that this natural remedy inhibits a protein in the blood responsible for airway spasms. Try taking 60 to 250 milligrams of standardized gingko extract once a day.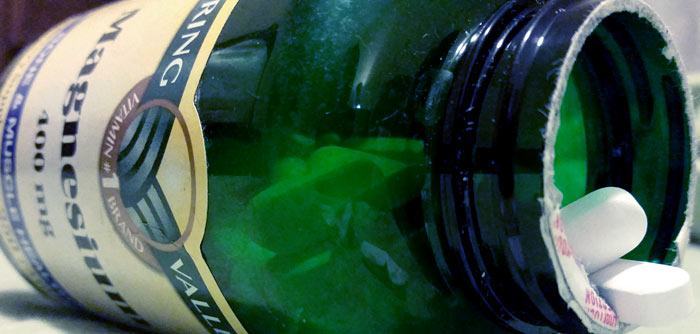 Magnesium
This mineral can make you feel better all over. People who suffer from asthma have low levels of magnesium. Many studies have found that taking a magnesium supplement will relax the smooth muscles of the upper respiratory tract.
If you're interested in seeing what magnesium can do for your asthma symptoms, take 600 milligrams a day. Magnesium may counteract with certain medications, so check with your physician before taking this supplement.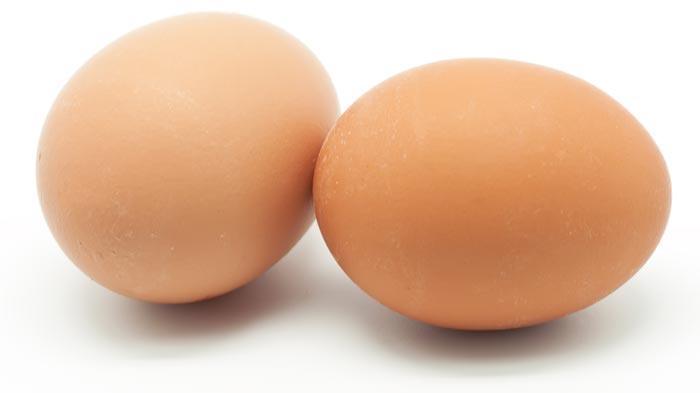 Choline
Choline is a B-vitamin that reduces immune inflammation and inhibits oxidative stress in people suffering from asthma. By taking choline, you may be able to not only decrease the amount of asthma attacks, but also their severity. This supplement may only work in higher doses (for adults), however, it is recommended that you check with your physician before taking this supplement.

Vitamin C
Vitamin C is known to have antioxidant and anti-inflammatory properties, as well as help maintain immune health. Studies have shown that asthmatic children that had a diet regularly consisting of fruits rich in vitamin C experienced less wheezing. Try incorporating such fruits in your diet or taking one gram of a vitamin C supplement everyday.
Try yoga
Stress can trigger asthma symptoms, however, the breathing exercises used in yoga can help control breathing and alleviate stress.

Learning to control your heart rate may have some beneficial affects in reducing asthma attacks.
Try an asthma diet
Avoid any foods that you may be allergic to, which can trigger an attack.
Load up on omega-3s
You can do this by taking a supplement or by eating two servings of cold-water fish such as salmon twice a week.
Add herbs and spices to your cooking
Ginger, turmeric, oregano, and rosemary can help reduce asthma symptoms.
Eat a nutrient rich diet
Regularly consuming fresh fruits and veggies is a good way to ensure you're getting all of the vitamins and minerals necessary to good respiratory health.
Avoid consuming processed foods packed with preservatives and artificial additives, which can trigger asthma attacks.
Limit your intake of dairy products
If you are lactose intolerant, avoid consuming milk and other dairy products, which can trigger an attack.
Most importantly, be aware of what your triggers are and take care to avoid them. This may include pollutants, allergens, and irritants in the air.