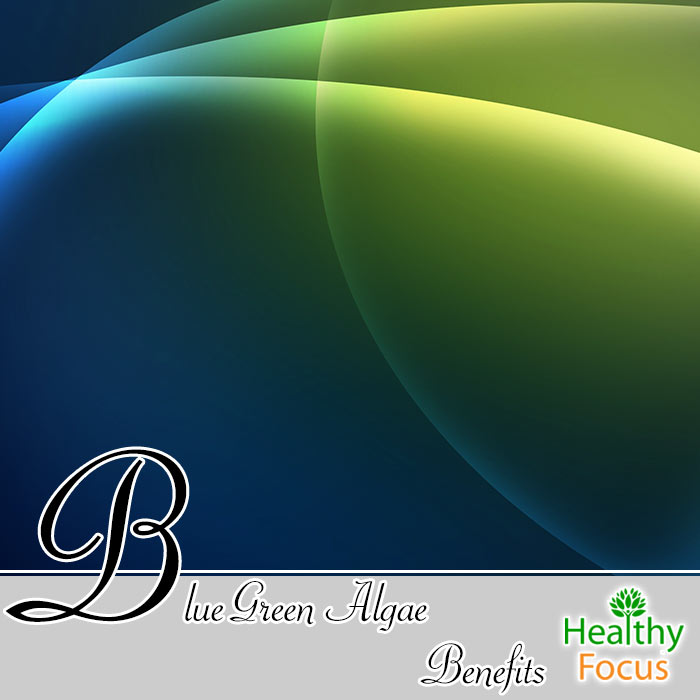 What are your thoughts on blue green algae? Is it a super-food that does wonders for your health or is it the toxic scum that films over bodies of water? As it turns out, lots of heated debate has been devoted to this issue: is blue green algae good for you or hazardous to your health?
What is Blue Green Algae?
Contrary to its name, blue green algae is not actually algae per se, but a brilliant bluish green bacteria that grows in either fresh water or salt water, particularly ponds and lakes.
There are different types of blue green algae, such as chlorella and spirulina. Blue green algae gets its brilliant hue from chlorophyll, which facilitates photosynthesis.
Many believe that taking a blue green algae supplement is a great way to get nutrients and vitamins and is also a rich source of disease-fighting antioxidants.
What are Blue Green Algae Benefits?
Many people swear by blue green algae's natural abilities to provide you with a rich source of vitamins, nutrients, and antioxidants. As a result, some research indicates that consuming blue green algae can deliver numerous health benefits.
Nutritional Benefits
Blue green algae is considered by many to be a superfood. This means that it's a natural source of nutrients and vitamins. Blue green algae is a rich source of:
 Protein
All of the essential amino acids
Calcium
Iron
Potassium
Magnesium
Zinc
Phosphorus
Vitamins A, C, E
All of the B-vitamins such as folate, riboflavin, thiamin, and vitamin B-6
Blue green algae is also a good source of carbohydrates while still being low in fat.
Antiviral
Blue green algae is considered to be a great natural antiviral. Taking this supplement may help prevent the development of diseases and may even help to suppress the HIV virus.
Boosts Immune System
Given blue green algae's natural source of vitamins, nutrients, and antioxidants, this supplement helps to bolster your immune system, helping to fight off infection and disease.
Improves Athletic Performance
Some research indicates that while taking a blue green algae supplement, people taking the supplement were able to exercise and sprint for longer periods of time.
Research shows that blue green algae best utilized nutrients for optimal performance. Blue green algae is a great natural source of protein, making it an ideal supplement to take while trying to build muscle mass.
Lowers Blood Pressure
Some studies have shown that taking a blue green algae supplement may lower cholesterol levels and therefore may lower blood pressure.
Stabilize Blood Sugar
Those suffering from diabetes may find that taking blue green algae may help reduce insulin levels. Some research indicates that taking this supplement also helps to suppress the appetite, making weight loss and managing diabetes an easier task.
How to Take Blue Green Algae
Blue green algae can be taken in capsule form and can be found at most health food stores. There is currently not enough scientific research indicating the proper dose of this supplement.
Appropriate dosage for blue green algae may vary depending on age, health, and other conditions that may be present. To err on the side of caution, consult your physician before taking this supplement and closely follow the directions on the packaging.
Some Things to Consider
One of the main concerns with taking blue green algae is its vulnerability to being contaminated. First and foremost, you should not consume blue algae found in water.
This type of algae may be contaminated and you may consume toxins that can make you ill. Water containing blue algae should not be consumed or is not suitable for swimming.
There is also some concern that blue green algae may contain contaminates such as mycotoxins. Mycotoxins are a toxin that may contain hazardous bacteria and harmful heavy metals such as lead.