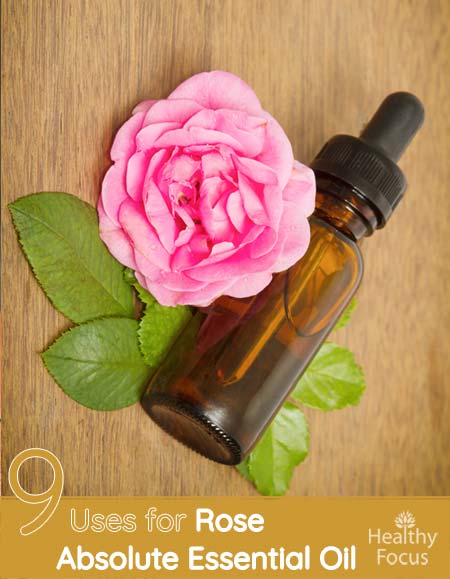 Rose Absolute Essential oil
'Roses are red'-well sometimes they are, but there are over 100 species of rose and they come in an array of colors. I doubt there is a flower that conjures as many images as the rose; it has romantic, aromatic connotations and is a feature in well-tended gardens around the world.
Roses are actually the source of 2 types of oil; the first and by far the most expensive is rose otto (or attar of rose). The extraction is involved and includes multiple stages of "first water" and "second water"-where the oil is extracted and further concentrated.
The name "Otto" probably came from the introduction of the oil to Europe by the Ottoman empire.
Rose essential oil is extracted by steam distillation from the petals of the Damask rose (Rosa damascena). The extraction process is extremely difficult and has a very low yield; in fact it takes around 60,000 roses to produce just one ounce of rose essential oil.
The difficulty of extraction and for pure rose oil is responsible for its high market price. This often leads to adulteration typically with geranium and/or jasmine oil as the aroma is similar and the cost is much less. The vast majority of Damask Roses used for extraction are grown in Turkey and Bulgaria. The cabbage rose (Rosa centifolia) grown in Iran and Morocco accounts for most of the remaining production.
There is however, another good option available that is a more affordable form of rose oil. Rose absolute is not technically an essential oil as the extraction process is different. A quality extract does however contain similar constituents and properties.
Rose absolute is made by a solvent extraction process, which is considerably more efficient than steam distillation. From 1,000 pounds of roses, 10 pounds of concrete is extracted most of which can be used to produce rose absolute. Rose otto produces a pale, olive green liquid that has a rich, floral scent whereas rose absolute is more viscous and has a darker color and a lighter scent more similar to the actual scent of roses than rose otto.
At cool temperatures, rose absolute can solidify into a wax. This is actually a sign of purity. It is recommended to warm it in your hands prior to use. No external heat is needed-body temperature should be enough to turn the wax back into an oil.
There is some debate regarding the use of absolutes in aromatherapy and some people consider the method of extraction and the chemical solvents used negatively impacts the oil's properties. Others feel it retains its benefits with the bonus of being a considerably cheaper option.
Properties
Rose absolute oil does not just smell great; it is blessed with a variety of healthful benefits that give it a range of therapeutic uses.
•  Antidepressant
•  Antiseptic
•  Antiviral
•  Anti-inflammatory
•  Astringent
•  Cicatrisant
•  Depurative
•  Emmenagogue
•  Nervine
•  Stomachic
•  Uterine
•  Laxative
While much of the research into rose oil has been done with rose otto, rose absolute retains its medicinal properties and should confer the same benefits according to many experts.
1. Stress and anxiety
Rose absolute can be used to alleviate the symptoms of stress and anxiety and even fight the crippling symptoms of depression. Rose oil is commonly used in aromatherapy to invoke positive feelings, happiness and joy.
There is also some scientific evidence that inhaling the scent of rose oil can help relax the mind. A study published in 2009 investigated the use of rose oil on 40 healthy volunteers. Subjects treated with rose oil inhalation reported significantly improvements in their breathing rate and blood pressure than the placebo group.
They also rated themselves calmer and more relaxed than those in the placebo group. (1)
If you are feeling stressed out, anxious or depressed, diffusing rose absolute or simply inhaling it directly when necessary is a safe and effective method to combat those horrible feelings.
2. Menstruation
Rose absolute has emmenagogue properties that can help ease many of the complications suffered by women due to menstruation. It can be applied topically to reduce cramping, pain, nausea and fatigue associated with menstruation.
A study published in 2006 carried out on 67 college students discovered that rose oil in combination with lavender and clary sage essential oils was effective in reducing the severity of menstrual cramps. (2)
According to research published in 2008 rose essential oil when applied topically can also help women to relieve symptoms of menopause such as hot flushes, insomnia, nervousness, headache and palpitations. (3)
3. Cuts and minor wounds
Rose absolute has antiseptic qualities making it a safe and effective way to treat cuts, minor wounds and insect bites. Applying a few drops of rose essential oil to the affected area can prevent infections from developing and bacteria from spreading. The astringent properties of this oil contracts blood vessels and can help slow down or halt blood flow caused by cuts and small wounds.
4. Cramps and spasms
Rose absolute oil has anti-spasmodic properties that can relieve a range of conditions caused by spasms. As well as muscular cramps, this oil has the potential to treat intestinal and respiratory spasms.
5. Viral infections
Rose absolute can be used to treat a number of viral infections and is especially useful in protecting us against those viruses that cause the flu or the common cold.
6. Skin and hair
Rose absolute has soothing anti-inflammatory properties and is the ideal tonic for dry, inflamed and itchy skin conditions. Because of its astringent properties, rose absolute oil can be applied to aging and loose skin to help tone and strengthen it.
It can help slow down some of the unwanted signs of aging like wrinkles and other age marks as well as firming up areas of the body which are prone to becoming loose. It is not only the skin that rose oil's astringent qualities can benefit, it can also be used to strengthen gums and hair roots.
7. Laxative
Rose absolute is used as a safe and natural laxative treatment for those suffering from constipation. It is said to be able to stimulate the anal and intestinal muscles to effectively clear out the bowels.
8. Nerve tonic
Rose absolute has nervine properties and is used as a tonic to strengthen the nerves. It can be used to protect them from age and injury related nervous system symptoms like trembling and can also help you to overcome anxiety related issues.
9. Stomach issues
Rose absolute oil can treat a variety of stomach conditions; it can help soothe the intestines, reduce inflammation and keep the digestive system in efficient working order. Rose absolute can also help prevent the production of too much stomach acid which can lead to ulcers, heartburn or irritable bowel syndrome not to mention excessive gas and bloating.
How to use it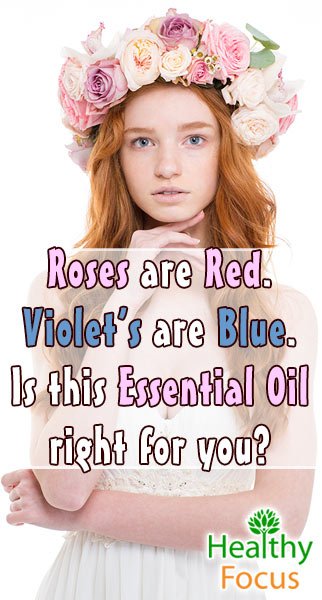 Like all essential oils, there is a wide variety of ways in which you can put rose absolute oil to good use and enjoy its array of health benefits as well as its delightful aroma.
Apply it topically to the skin as part of a richly aromatic home massage oil. Make sure that you dilute it well first with a suitable carrier oil. There are any number of oils that can be used for dilution purposes. Sweet almond, coconut and jojoba are popular choices but there are many others that you can use and it all depends on personal tastes.
When diffused, rose absolute gives off a delightful fragrance that can help you to overcome anxiety, depression and alleviate stress.
Add a few drops to your facial cleansers or body wash to rejuvenate and moisturize the skin.
It can be inhaled directly wither from the bottle, a handkerchief or after rubbing in the palms of your hands.
Rose absolute blends very well with a number of essential oils including sandalwood, lemon, lavender and ylang ylang. 
Rose absolute is considered safe as long as it is diluted before being applied to the skin.
Even after dilution, you should do a patch test to ensure that you do not suffer any allergic reaction. Rose absolute oil is very strong and might cause problems for sensitive skin.
Nursing mother, pregnant women and children are not advised to use rose absolute oil.
Avoid contact with the eyes or any other sensitive areas of the body.
(1)  http://www.ncbi.nlm.nih.gov/pubmed/19370942
(2)  http://www.ncbi.nlm.nih.gov/pubmed/16884344
(3)  http://www.ncbi.nlm.nih.gov/pmc/articles/PMC2529395/