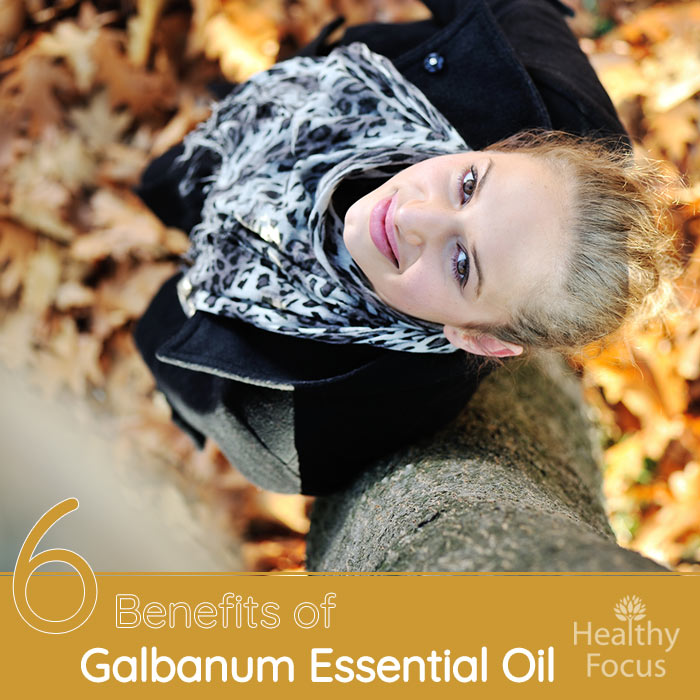 Galbanum essential oil is certainly not among the best-known essential oils nor is it the one of the most popular commercially. However, this essential oil from the the Middle East possesses a very wide range of medicinal properties and comes with a surprising array of applications for your health that range from treating respiration and circulation to healing scars and repelling insects. If this interests you then we hope you will read on to find out more.
What is Galbanum Essential Oil?
Galbanum essential oil is derived from the gelbanum plant known scientifically as Ferula galbaniflua. The plant is originally native to Iran but is now commercially grown and harvested in other parts of Asia including India and Afghanistan, southern Europe and North Africa.
Galbanum essential oil is extracted from the plant by a process of steam distillation usually from the soft variety of the galbanum plant or the Levant type. It has a delightful fresh, floral fragrance and is very popular in cosmetic products, soaps and perfumes. The use of glabanum oil is nothing new and dates back hundreds of years.
The Romans and ancient Greeks burnt the oil as incense and also mixed it into their bath water and skin balms. Today, the oil is still extremely popular for its skin applications as it helps remove scarring and wrinkles as well as treating cracked and rough skin.
Medicinal Properties
The major active compounds found in galbanum essential oil include myrcene, pinene, limonene, linalool, terpinolene, cadinol and cadinese. The many health benefits of the oil come from its medicinal properties which include anti-rheumatic, anti-spasmodic, decongestant, emollient, antimicrobial and insecticide properties.
Health Benefits of Galbanum Essential Oil
1) Rheumatism and Joint Pain
When it is massaged into the skin along with a carrier oil, galbanum essential oil helps stimulate the circulation of blood around the body. This can help relieve the pain associated with arthritis and rheumatism.
Galbanium essential oil also helps detoxify the system. It can help eradicate excess fluid, salt and toxins like uric acid. This means it is not only helpful for arthritis but can also help treat gout and the severe pain caused by the condition.
If you suffer from any form of joint pain, a number of essential oils can provide wonderful relief. As well as using galbanum oil as part of a soothing massage, try adding a few drops to your bath water, sit back and let the healing goodness wash your pain away. As an added bonus, the wonderful scent will leave your body smelling fresh and can have a positive effect on your mind especially if you are feeling stressed out or anxious.
2) For Muscle Spasms
If you are feeling tired after a long day on your feet at work or need to relax your body after a workout session, galbanum essential oil can help. It has anti-spasmodic actions that can help soothe the muscles and relieve cramps or muscle strains. Try combining galbanum essential oil with a suitable carrier oil and massaging it into your legs, arms and torso after your workout and I think you will notice the effects.
As well as treating muscle spasms, this wonderful oil can also help treat spasms in the respiratory tract, the intestines and even the nerves.
3) For Respiratory Issues
Galbanum essential oil is also highly effective as a decongestant and can help you breathe more freely. It is especially useful for respiratory congestion caused by bronchitis, colds and flu. It can clear the respiratory system thoroughly including the congestion in the lungs, larynx, pharynx and bronchi.
This will help you breathe more freely and can ensure you get a good night of uninterrupted sleep when you are feeling bunged up from a cold or similar illness.
4) Galbanum Oil for the Skin
Galbanum essential oil is full of nourishing properties that can help treat your skin in a variety of ways. Always make sure that you dilute your galbanum essential oil in a suitable skin friendly carrier oil or with water before you apply it to your skin.
First of all, galbanum essential oil has cicatrisant properties that make the oil perfect for diminishing the appearance of acne and pimple scars on your skin. The oil helps speed up skin's growth of new cells and tissue and gives your skin a real lift. When the new tissue replaces the damaged skin, the scars and other damage can diminish in appearance or even vanish over time.
Galbanum oil also has a rejuvenating effect on your skin. Applying it to your face and body can help strengthen your skin and reduce sagging. It can also help to diminish wrinkles and other blemishes associated with aging,
Nearly every woman who has had a baby will be familiar with the stretch marks left over from the birth. Galbanum oil can also help reduce stretch marks when used over time. You can combine galbanum oil with a carrier oil and massage it into your stretch marks every day. Not only does it feel great but we hope you notice the marks begin to fade.
As with any treatment for scarring, do not expect instant results. It is likely to take many months of treatment before you notice the difference it is having.
5) Wound Healing
If you have a scratch, minor cut, bite or bruise, then galbanum essential oil can help keep the wound clean and prevent infection from taking hold. Galbanum oil has natural antimicrobial properties that can inhibit the growth of bacteria and fungi. It can also encourage the injury to heal faster.
Do not apply the oil undiluted and make sure that you never apply it to an open wound.
6) To Repel Small Insects and Lice
You can use galbanum essential oil to keep creepy crawlies away from yourself and also your pets. It is an effective natural treatment to get rid of lice, fleas, bed bugs and even mosquitos. You can add it to your regular shampoo to treat infestations of your hair or add it to a spray bottle to repel unwanted visitors from the house or linen.
How to Use Galbanum Essential Oil
As with most essential oils, there are several effective ways to use galbanum depending on the condition you are trying to treat.
1) Massage Oil : For muscle pain or rheumatism, you can dilute your galbanum oil in a carrier oil before massaging it into the affected part of your body.
2) Inhalation : For respiratory problems and congestion, the best way to use galbanum oil is by inhalation. You can either inhale the oil directly from the bottle or your hands. A more effective method is to add a few drops to a sink or bowl full of hot water and inhale the soothing vapors.
3) Bath Oil : Adding a few drops of this oil to your bathtub can help relax your muscles, boost circulation and ease joint pain.
Precautions and Side Effects
Galbanum essential oil is generally considered safe for topical use but must never be taken internally. Despite being considered safe, you should still follow some precautions before applying the oil to your skin.
Always dilute your essential oil with a suitable carrier oil before using it topically. Virgin coconut oil, olive oil and sweet almond are popular choices but there are many more to choose from.
After diluting your oil, perform a patch test on a discrete are of skin. This will ensure you do not suffer any adverse reaction before applying a larger dose.
Pregnant women and nursing moms should consult their doctor before using galbanum essential oil.