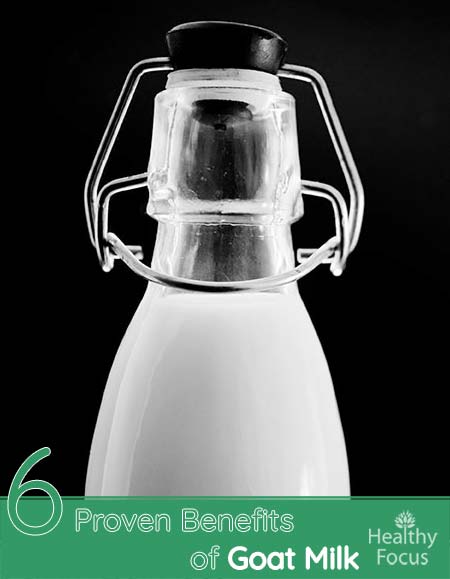 Admittedly it can be very difficult to stay on top of all the latest health news. Something that was good for you a short time back is now potentially bad for you….but wait a minute the research cannot be trusted, it was carried out poorly and the results should be treated with skepticism.
Cow's milk has recently been the subject of such a controversy after many long years of enjoying a wonderful reputation. Not only was cow's milk considered to be good for you but we were told it was essential for development and health.
However, a recent study published in the BMJ suggests that cow's milk is not quite the health elixir that it was made out to be. The study which was conducted in Sweden tracked over 10,000 people for between 20 and 30 years and what they found might come as a huge surprise to many.
According to the research, those who drank milk regularly were more at risk of heart disease and more likely to develop cancer. And that is not all; women who drank milk were significantly more prone to bone fractures than those who did not which is a far cry from the claims that milk helped strengthen our bones.
Indeed, growing concerns over the value of cow's milk have led to a growing number of people looking for an alternative. Almond and soy milk have many admirers and we have already written an article about the many health benefits of hemp milk here.
For those of you who would prefer a more traditional animal milk, then we have another suggestion – goat milk. It may not be that popular in the West but is an important component of the diet in many areas of the world. It is delicious, packed with nutrition and brings considerable health benefits to the table.
Goat Milk Nutritional Facts
Goat milk is a nutritional powerhouse being full to the brim of healthy minerals and vitamins. And for those of you worried about losing out on your calcium intake, there is more good news. Goat's milk actually contains more calcium than cow's milk and is considerably higher in healthy medium-chain fatty acids! Here are some other nutritional facts about goat milk that may surprise you…
A Single Glass of Goat's Milk contains:
168 calories
6.5 grams of saturated fat
10.9 grams of protein
11 grams of carbohydrates
27 mgs of cholesterol
Minerals and Vitamins
Drinking goat's milk will give you a healthy dose of the minerals and vitamins that your body needs. It contains 33% of your recommended daily value of calcium as well as large amounts of magnesium, phosphorus, potassium, copper, zinc, and selenium.
It is also a great source of vitamins A, C, D, and B2 or Riboflavin.
What are the Benefits of Drinking Goat Milk?
Goat Milk is Easy to Digest
Goat milk contains a similar amount of fat to cow's milk nut the fat molecules are much smaller making it much easier for you to digest it well. Goat milk is also made up of just 2% curd compared to the 10% curd content in cow's milk and the protein forms a softer type of curd which makes it far more digestible for your body.
People with mild forms of lactose intolerance may also benefit from goat milk. It contains less lactose than cow's milk so people who have difficulties digesting regular milk may view goat's milk as a viable alternative.
Low in Cholesterol but High in Calcium
When you think about milk, your mind immediately thinks about calcium and you may be concerned that drinking less milk will have a negative impact. However, you may be surprised that goat's milk which provides you with 33% of your recommended daily value actually contains even more calcium than cow's milk which offers 28%.
When it comes to heart health, goat's milk can have a very positive impact. Studies have demonstrated that not only does goat milk help reduce bad cholesterol levels but it can actually increase the good variety of cholesterol in your blood. (1)
Goat's Milk is high in Medium-Chain Fatty Acids
Goat milk is also a great source of those healthy medium-chain fatty acids that I am sure you have read about. While regular cow's milk contains some 15 to 20% of these acids, goat's milk boasts an impressive figure of 35%.
This is significant because medium-chain fatty acids are linked to the prevention of heart disease and the treatment of many intestinal conditions as well as various other complaints.
And that is not all they are good for; these fatty acids are more effectively used by the body as energy rather than being stored away in the shape of body fat.
It is Good for the Skin
The medium-chain fatty acids as well as the triglycerides that you get from goat milk not only maintain your internal health but they can also help you to look good. These compounds contained in goat milk have moisturizing actions which your skin will appreciate. You may well notice that your skin starts to feel softer and smoother and appear much healthier.
Goat's milk is also an excellent source of vitamin A which is important in maintaining the overall health of your skin, improving your complexion and fighting skin conditions like acne. According to many skin care professionals, the lactic acid in goat's milk also helps get rid of dead or old skin cells while brightening the tone of your skin. (2)
Better Nutrient Absorption
Even though the mineral content of goat milk is not that different to that of cow' milk, there is evidence that the nutrients are more bioavailable when delivered through goat milk.
Some studies have demonstrated that if you drink goat milk its important minerals like calcium, iron, phosphorus, and magnesium are digested more readily.
According to research published in 2007, this means that goat milk may offer a potential treatment for various forms of nutritional deficiency including bone demineralization and anemia. (3)
Scientists suggest that people suffering from conditions like anemia, malabsorption and osteoporosis can greatly benefit from drinking goat milk. Those with neurodegenerative disorders can also benefit from its high levels of selenium and zinc.
Goat Milk causes less Inflammation and has Fewer Allergens
The majority of people who are unable to drink regular cow's milk are actually unable to digest a single protein called A1 casein. However, cow's milk also has over 20 other allergens that can cause a reaction and is one of the reasons that cow's milk is among the most common causes of allergic reaction in children. These reactions that can continue into adulthood include runny nose, hives, stomach cramps and colic.
A1 casein is known to be a highly inflammatory protein which is linked to a number of intestinal conditions such as Crohn's disease, leaky gut syndrome, and irritable bowel syndrome. Research has also linked the protein to autoimmune disorders, and skin complaints like acne and eczema. (3)
Unlike cow's milk, goat milk contains no A1 casein. Instead, it has another protein called A2 casein which is not linked to any of the negative reactions or inflammatory effects associated with cow milk.
For this reason, goat milk is considered to be the closest approximation to breast milk when it comes to protein content. One study found that it was less likely to cause an allergic reaction if it was drunk by infants as the first form of milk after breastfeeding had stopped. (4)
Goat Milk Versus Cow Milk
So now we have looked at the benefits of drinking goat milk, how does it actually compare with drinking cow milk and should you be thinking of making the switch?
Goat Milk Pros :
Probably the biggest advantage of consuming goat milk is its benefits on digestive health. Digestive problems like IBS and leaky gut syndrome are very common and goat milk being more readily digested is a great option for people with digestive issues. Another advantage is that goat milk is tolerated better by people who are lactose intolerant. It is also less likely to cause inflammation than regular cow milk. 
Goat milk does not contain as many allergens as cow milk making it an excellent choice for young children once they have finished breastfeeding.
Goat Milk Cons :
Goat milk is not as readily available in the West and as a result, may be significantly more expensive. The best and healthiest form of goat milk is the raw variety but this is not so easy to come by outside farmer's markets and certain health stores. Many people also find the smell and the taste slightly off-putting at first. Goat milk is definitely an acquired taste.
Cow Milk Pros  :
Cost and convenience is the first advantage of drinking cow milk. Regular cow's milk is very easy to find and is also cheap compared to goat milk. A2 casein milk produced by Guernsey and Jersey cows offers many of the same benefits for digestive health as people receive from goat milk. Most people are very familiar with the taste and smell of fresh cow milk and find it very difficult to replace with another form of milk. 
Many people simply can not switch to another form of milk. If you are one of those people, raw cow milk is a better option for your health than the common pasteurized variety. Raw milk has a number of health benefits above pasteurized milk including fewer allergens, weight loss, and skin benefits.
Cow Milk Cons :
Regular cow milk is much harder for the body to fully digest. While goat milk is digested in 30 minutes or so, it can take several hours for your body to fully digested cow milk. Many people are lactose intolerant and that meaning that cow's milk of any kind is simply not an option.
People with digestive health issues like IBS and leaky gut should also probably stay clear of regular dairy milk.
What is the Best kind of Goat Milk for My Health?
If you feel ready to make the switch and introduce goat milk into your diet, there are several options of goat milk available. Experts recommend raw goat's milk in order to receive the optimal benefits. Raw goat milk is harder to come by but is becoming increasingly available at health stores.
If you can not find the raw variety, there are many other options. You can often find goat milk in certain fermented products. Fermented foods are notable for their ability to increase the number of good bacteria in your gut and help you to absorb nutrients more effectively. Kefir is a popular fermented product with a number of probiotic benefits. You can purchase kefir made with goat milk to enjoy all of the benefits of goat milk. You can drink kefir on its own or use it as an ingredient in dishes that require yogurt.
You can also buy yogurt made with fermented goat's milk. Goat milk yogurt offers substantial probiotic benefits and can help support gastrointestinal health. It can also promote weight loss, protect against diabetes and help lower blood pressure. Another option is to buy raw goat's cheese which is becoming increasingly popular in the West.
The Bottom Line
Goat milk is an excellent, healthy alternative to regular cow milk. It may take you a little while to get used to the difference in taste but we think it is delicious. If you can not get used to its taste, you could try a fermented product like kefir or yogurt made with goat milk.
It contains all of the nutrients contained in cow's milk and more. It is also more readily absorbed by your body meaning that you will enjoy its nutritional benefits even more. People with digestive problems or people who are lactose intolerant can certainly benefit from making the switch. 
Give it a try and let us know what you think of it.
(1) http://www.ncbi.nlm.nih.gov/pubmed/15738237
(2) https://www.sciencedaily.com/releases/2007/07/070730100229.htm
(3) http://www.nature.com/ejcn/journal/v68/n9/full/ejcn2014127a.html
(4) http://www.ncbi.nlm.nih.gov/pubmed/15448424
[ratings]