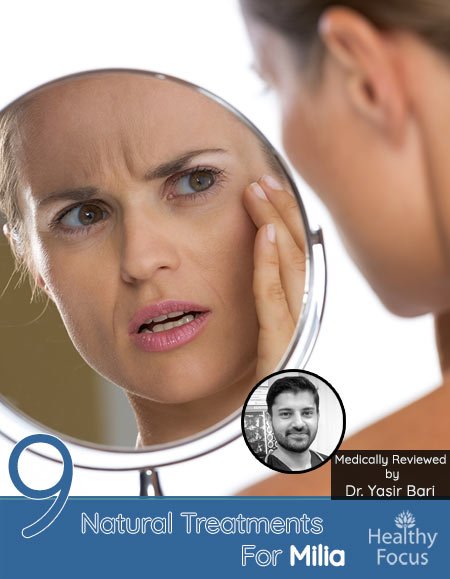 Medically Reviewed by Dr. Yasir Bari
Bsc, (Med) Bsc, (Nutrition), MBBS, DCN (Diploma in Clinical Neurology) – Reviewed & Approved on October 26, 2018
-Written by Marc Seward
Milia facts
Milium cysts or milia are small white lumps which appear on the face most commonly on the nose, cheeks and eyelids. They usually form in groups when a protein called keratin gets trapped beneath the skin's surface.
The condition is far more common in new born babies but it can actually occur at any age. In babies, milia are often referred to as baby acne but in reality, they have little in common. While baby acne is triggered by the mother's hormones, the cause of milia is unknown and unlike acne, milia do not cause inflammation.
In adults and older children, there are many possible causes of milia but it is usually related to skin damage of some description including burns, blister injuries, sun damage and the long term effects of steroidal creams.
Milia is not a harmful condition and the small lumps produced are generally not painful or itchy. It is not a contagious condition and will generally clear up inside a few weeks without treatment for newborns though it might take significantly longer for adults and juveniles. Occasionally however, milia might cause discomfort as well as being cosmetically unattractive.
Conventional treatment options include heat treatment, medication or needle treatment. However, if you would prefer to go down the natural route, there are a variety of safe natural treatment options that you can try in the comfort of your own home.
1. Facial steam bath
A facial steam bath is an excellent way to treat milia and keep your skin smooth and fresh. The steam from the hot water helps to unclog your pores and remove dead skin from your face. A steam bath is both effective and very easy to make.
Fill your sink with hot water then cover your head with a towel and lean over the sink but make sure that you keep your eyes closed and stay far enough away from the water that you do not scald yourself.
Stay in this position for at least 10 minutes or as long as you can tolerate it.
Repeat this process twice a day until your condition has cleared away.
A similar effect can be produced by soaking a towel in hot water, ringing out the excess and placing it over your face for 5 minutes or so.
2. Honey
Honey has an incredible amount of health benefits especially for the skin including milia because of its antibacterial and antioxidant nature. Remember that honey varies in quality and therapeutic benefits so make sure that you buy a raw, organic honey.
Manuka honey has especially powerful health properties but it will hit you in the pocket more than most. You can either combine your organic honey with some other ingredients to make an exfoliating scrub or apply it neat.
Apply your raw honey to the affected areas of your face and leave it in place for at least 20 minutes before rinsing it away.
An alternative is to mix your honey with a tablespoon of virgin coconut oil before applying it to your face. Coconut oil is a wonderful skin treatment in its own right; it contains antimicrobial and anti-inflammatory properties that are easily absorbed and work to great effect on the skin.
You can also make an effective facial scrub by adding some oatmeal and granulated sugar to your honey. Use your homemade honey scrub daily until your symptoms improve.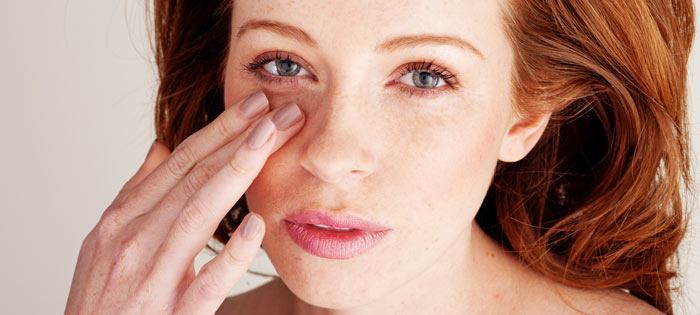 3. Castor oil
Castor oil can also be put to good use on the skin; it has antibacterial abilities that can effectively treat many skin complaints including milia. Castor oil also helps your skin regulate is production of oil so follow one of these methods if you would like to try it out.
The easiest way to use it is to just apply the castor oil to the affected areas of your face and allow it to fully absorb.
Another option is to combine your castor oil with olive oil or coconut oil before applying it to the skin.
4. Tea tree essential oil
While many essential oils have properties ideal for treating the skin, tea tree oil is especially effective with regard to a number of complaints including milia. Tea tree essential oil has extremely powerful antibacterial properties and is also an excellent treatment for fungi.
Don't forget that essential oils are very powerful and you will need to dilute it properly before you apply it to the skin.
Soak a cotton ball in water and add a drop or 2 of tea tree oil to the ball then apply it to your milia cysts twice a day.
Alternatively you can dilute 2 drops of tea tree oil in a tablespoon of coconut oil and apply the blend to your skin twice a day.

5. Aloe vera
Aloe vera is commonly used for a number of skin issues and it might be worth trying on your milia. Aloe has natural anti-inflammatory and antimicrobial activities which help soothe irritation and defeat infection.
Cut an aloe vera leaf lengthways to extract its gel and apply it directly to your milia lumps. You can do this each night before bed and allow it to work into your skin overnight. It is a safe and effective treatment so you can repeat as long as you feel it is necessary.
6. Egg, yogurt and almond oil mask
I have no idea if this remedy will work but it sounds pleasant enough and it is recommended as a treatment for milia in internet testimonials. If it interests you, then follow these simple instructions.
Take an egg white from a single egg, half a teaspoon of almond oil and a teaspoon each of raw honey and natural yogurt.
Mix these ingredients together well then apply it to your face.
Let it work on your skin for half an hour or so before you wash it off.
7. Pomegranate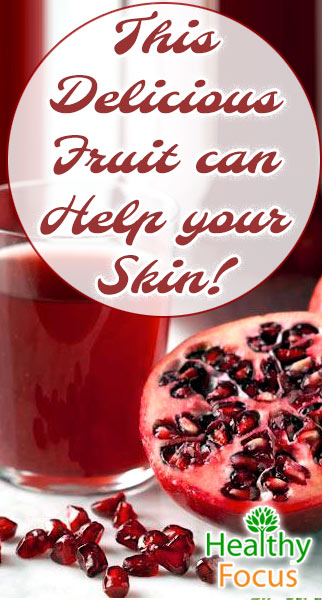 This one takes a little more effort but it might well be worth the extra leg work because pomegranate has antioxidant properties as well as exfoliating abilities that can help treat your milia as well as other skin conditions.
Peel some pomegranates and roast the peels until they are nice and brown.
Chop or grind the peel into a fine powder.
Add a few teaspoons of water to your ground peels and mix it well into a smooth paste.
Apply he finished paste to your milia and leave it work your skin for at least 20 minutes before rinsing it off.
8. Fenugreek
Fenugreek is a popular Ayurvedic ingredient where it is used extensively to treat skin conditions including acne, eczema and milia. Fenugreek leaves are a natural antioxidant and they also possess anti-inflammatory compounds. Again, you will need to grind your leaves into a paste before using them.
Take a handful of fenugreek leaves and chop them up and grind them as finely as you can.
Add sufficient water to the ground leaves and mix it up into a smooth paste.
Apply the paste to the affected parts of your face and leave it on your skin for around 20 minutes before rinsing it off.
9. Sugar and lemon scrub
It is easy to make a therapeutic exfoliating scrub using just granulated sugar and lemon juice and a little olive oil. treating your skin with this natural scrub should help ease your milia lumps while also removing any dead skin cells.
Extract the juice from a medium sized lemon and throw in a few tablespoons of granulated sugar and a teaspoon or so of olive oil.
Mix it up then use it to scrub your skin.
Repeat every other day until your symptoms have cleared up.