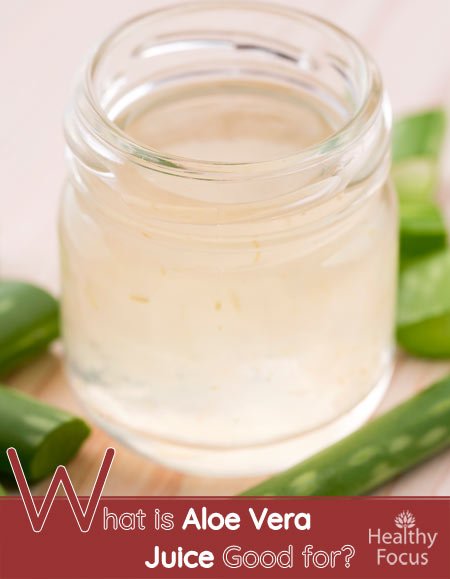 What is Aloe Vera Juice Good for?
Most people will be familiar with the many beneficial uses of aloe vera. The gel of the plant is commonly used to treat skin complaints such as psoriasis and to ease inflammation or burns. I suspect that fewer people have actually consumed the juice but it appears that drinking the stuff is becoming ever more popular.
Certain celebrities and a growing number of wellness experts have added to its popularity by declaring that aloe vera juice offers a variety of health benefits and including it as part of their body detox plans. Aloe vera juice is definitely nutritious and we are always looking for a healthy addition to our diets but will drinking aloe vera juice really help, is it safe and exactly what benefits can you expect from it?
There is little if any scientific evidence to support some of the lofty claims made by advocates of aloe vera juice but enough people are drinking it and claiming positive effects of their own that it is worth taking a closer look at the supposed benefits.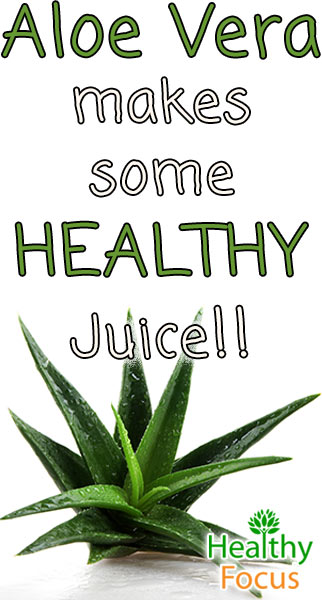 Health benefits of Aloe Juice
1. Detox
Due to our growing understanding of the damaging effects of the modern diet and environmental conditions, detox plans are becoming ever more popular. There is little concrete evidence that they work but it makes a certain amount of sense that your body needs maintenance cleanse every now and again to keep it in proper working order.
Fans of aloe vera juice claim that it contains the trace elements and minerals that can help your body to clear out the toxins that we accumulate on a daily basis. Simply drinking aloe vera juice without changing any other aspects of your diet is unlikely to be of any use but coupled with an overall detox plan, aloe vera juice might be a useful ally.
2. Immune System Support
Drinking aloe vera juice on a regular basis might help bolster a weakened immune system or just help you to maintain a healthy level of immunity. Aloe vera juice has antiseptic and antibacterial qualities that can help strengthen your immune system as well as polysaccharides that are essential to ward of illnesses.
Aloe vera has powerful antioxidants properties in the shape of a compound known as polyphenols. These antioxidants can help the body to repair cells damaged by free radicals, keeping the body stronger and more capable of fighting disease or sickness.
3. Alkalizing effect
Some people claim that aloe vera juice can help keep the body's pH levels in balance by alkalizing the body. Aloe vera is an alkalizing food which can help balance out an excess of acidity. This is desirable because disease is less likely in alkaline environments.
4. Improves Digestion
It is important for our overall health that our digestive system is working at its optimum levels. Aloe vera juice might be able to help us maintain a healthy digestive system by improving the absorption of proteins, improving the quality of bacteria in the gut and promoting regular bowel movements.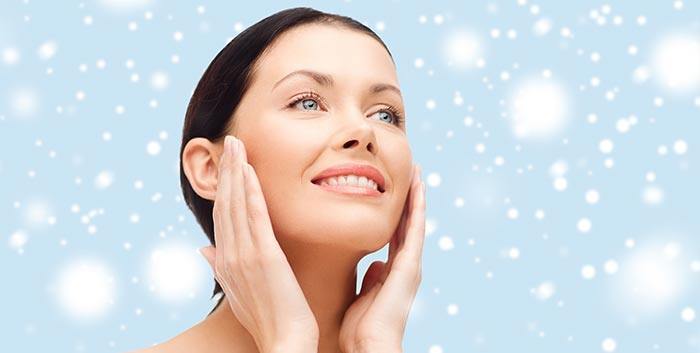 5. Skin Health
Aloe vera has been traditionally been applied topically to help deal with a number of skin complaints from psoriasis to cuts and burns. When drunk, aloe vera might also have a positive effect on your skin and a number of celebrities have popularized the notion.
According to dermatological experts, it might not have a direct effect but simply by the fact that aloe vera makes you healthier in general your skin should improve its outward appearance. Because aloe vera is packed with important vitamins including vitamins B, C and E and also contains folic acid, your improved health might also be reflected in the skin.
Skin expert Wendy Bazilian had this to say 'If you have a tendency toward dry skin or other skin issues including psoriasis, you can help promote healing from the inside out by choosing foods that are anti-inflammatory, like aloe juice'
As well as drinking aloe vera juice, you could use the juice and the gel of the aloe plant to make your own facial masks or creams to apply topically.
6. Weight Loss
This is a rather tentative claim with no evidence to back it up. Aloe vera juice consists of over 90% water and is low in calories so as part of an overall diet plan it might help you to control your weight especially if it substitutes higher calorie drinks.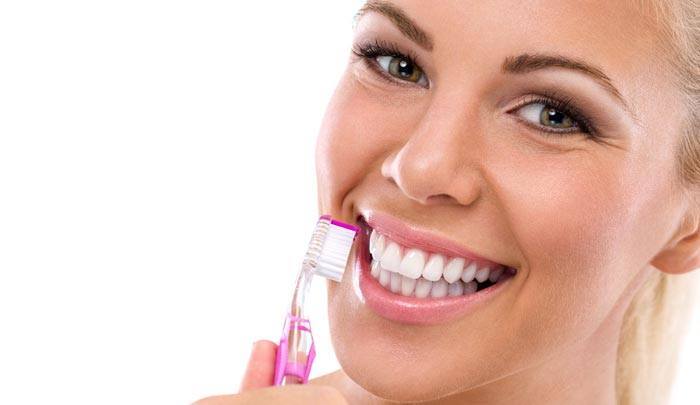 7. Dental Health
The antibacterial and antiseptic properties of aloe vera are good for your oral health. Aloe vera juice can help to fight oral bacteria and infections and also reduce bleeding of the gums and possibly even help soothe ulcers. Indeed, aloe vera gel is now becoming increasingly prevalent as an ingredient in toothpastes designed to fight gum disease.
8. Anti-Inflammatory action
If you are prone to inflammation or you suffer from inflammatory diseases such as arthritis, then the anti-inflammatory properties found in aloe vera juice might help you to combat these symptoms. Taken as part of an overall anti-inflammatory diet plan, then aloe vera juice may be even more beneficial but you can drink it whenever you experience a flare up or simply drink it daily for maintenance and prevention purposes.

9. Vitamins and minerals
One thing that is certain is that aloe vera packs a powerful punch in the nutritional department. Aloe vera juice contains a variety of important vitamins including vitamins A, B, C and E as well as folic acid. It also contains essential fatty acids and some 20 necessary minerals including potassium, calcium, sodium, iron and selenium. With the modern diet often lacking in so many of these healthy vitamins and minerals, aloe vera juice is a convenient way to make sure that you are getting enough of them.
10. Lowers Cholesterol
Aloe vera juice contains a plant sterol known as beta –silosterol which is proven to have an effect on cholesterol levels. (1) Drinking aloe vera juice might help reduce cholesterol levels but there is no concrete evidence that this is true and one study demonstrated no decrease in cholesterol levels from taking aloe vera extract. (2)

11. Constipation
Aloe vera has been used to regularize bowel movements and can help you to ease constipation as well as other bowel issues like diarrhea. Aloe vera used to be used as a main component in over the counter laxatives but it should be noted here that the products were withdrawn by the FDA in 2002 because of insufficient safety evidence.

12. Blood Sugar
Aloe vera juice might help regulate blood sugar levels in people suffering from diabetes. Several animal and human studies have demonstrated that aloe vera extract can help manage blood sugar in type 2 diabetics. (2) (3)
13. Hair
As well as its internal benefits, aloe vera juice might help you to get a healthier, shinier mop of hair. Drinking aloe vera might help the hair in the same way that it helps your skin but you can also apply aloe vera juice directly to the scalp. By applying the juice to your scalp you clear dead skin which can clog the pores and both nourish and moisturize your hair.
Precautions and Possible side effects
If you are thinking about adding aloe vera juice to your diet, there are several warnings that you should be aware of.
You are not recommended to drink more than 2 to 4 ounces of aloe vera juice a day and using it as a laxative is not recommended for more than two weeks.
Consumed in large quantities, aloe vera juice can increase the risk of diarrhea because it contains anthraquinones.
When drunk too frequently and in high amounts, aloe vera juice can cause dehydration or electrolyte imbalance which can lead to weakness and irregular heartbeat.
Aloe vera juice might interact with certain prescription medications especially laxatives, diuretics and diabetes drugs.

Pregnant and breast feeding mothers should not drink aloe vera juice.
(1) http://www.ncbi.nlm.nih.gov/pubmed/9162754
(2) http://www.ncbi.nlm.nih.gov/pubmed/23195077
(3) http://www.ncbi.nlm.nih.gov/pubmed/3096865