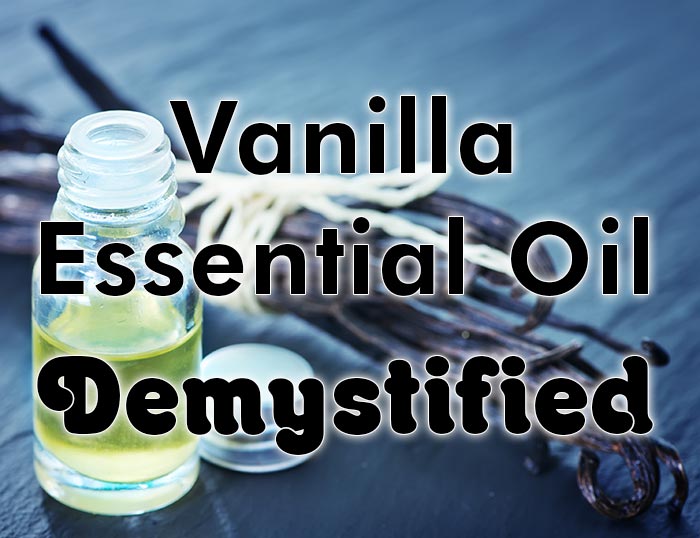 There is more to vanilla than its warm, sultry scent. Loaded with benefits, you will find that the properties found in vanilla essential oil will make it a valuable tool in your medicine cabinet.
In fact, vanilla essential oil has been for centuries in the beauty, food, and pharmaceutical industries, popular for its delicious flavor, sweet sent, and health promoting properties. Before using vanilla essential oil, be sure to consult with your doctor or a certified aromatherapist.
Vanilla Essential Oil Extraction Methods
Vanilla Essential oil is made from the pods (typically called beans) of the Vanilla planifolia vine. There are different varieties from Africa, India, South America but the most sought after is from the Island of Madagascar. The pods are dried and then cured over months.
When looking for quality vanilla essential oils you should know that there is no true Vanilla "essential oil." Technically an essential oil should be pressed or steam extracted to be "pure". That said there are quality extraction methods that are accepted.
Vanilla essential oil can be extracted in many different ways. Some "vanilla scented" oils do not contain any true vanilla oil at all—but rather synthetic lab created fragrances. Typically, what we consider real Vanilla essential oil is made via either solvent based or CO2 extraction.
The CO2 extracted product is a newer method. The cured/fermented vanilla beans are extracted under high-pressure carbon dioxide. Some claim that this method produces a scent closer to the raw vanilla since there is no alcohol in it.
Vanilla Absolute is extracted via an alcohol solvent method and typically mixed with alcohol. The final product can have varying levels of alcohol in it.
Differences between Vanilla Absolute and CO2 extracted Vanilla
CO2 extracted Vanilla can contain higher levels of Vanillin (the active component). It can be mixed with carrier oils but it a thicker oil often requiring to be warmed prior to use.
Vanilla absolute typically cannot be mixed with carrier oils and requires alcohol to keep it thinned out for use. Pure vanilla absolute it a dark thick liquid that also would require warming before use.
When purchasing any Vanilla essential oil it is critical to make sure you know the extraction method and also what the Vanillin level is.

Vanilla Essential Oil Benefits
Despite its reputation, vanilla is not your plain Jane essential oil. Sure, we're all familiar with its flavor; however, you may be surprised everything this little bottle of oil can do for you.
Aphrodisiac
The molecular structure of pure essential vanilla oil mimics the chemical composition of our pheromones. When worn as perfume, this essential oil blends with your pheromones, giving you an attractive scent.
For this purpose, vanilla essential oil has been known as an aphrodisiac, boosting sexual interest and desire. It is believed that this sexy oil promotes the secretion of testosterone and estrogen, increasing sexual arousal.
Sedative
This relaxing oil helps to soothe frazzled nervous and melt nervous tension, reducing hyperactivity in all of your systems. Seek out this oil if you suffer from fever, allergies, convulsions, stress, and anxiety.
Sleep Aid
The tranquilizing effects of vanilla essential oil make it a wonderful and effective sleep aid. This soothing scent helps to quiet an overly active mind at nighttime while simultaneously reducing your blood pressure.
Place a couple drops of vanilla oil on your pillow and finally get that full night's rest that has been eluding you.
Massage Oil
The calming, sensual scent of vanilla essential oil is a great way to spice up a massage. For a romantic massage, add a couple drops of vanilla essential oil with a couple drops of almond essential oil and enjoy. If you want a more relaxing blend, try mixing vanilla essential oil with jojoba oil.
Aromatherapy
Aromatherapy is a wonderful way to experience the psychological and physical benefits of vanilla essential oil. By diffusing this oil in a fragrance diffuser, or adding a couple drops to your bath and lotion, you can feel an instant state of calm.
Studies have rated the scent of vanilla to be one of the most relaxing scents, reducing feelings of anxiety, depression, and claustrophobia.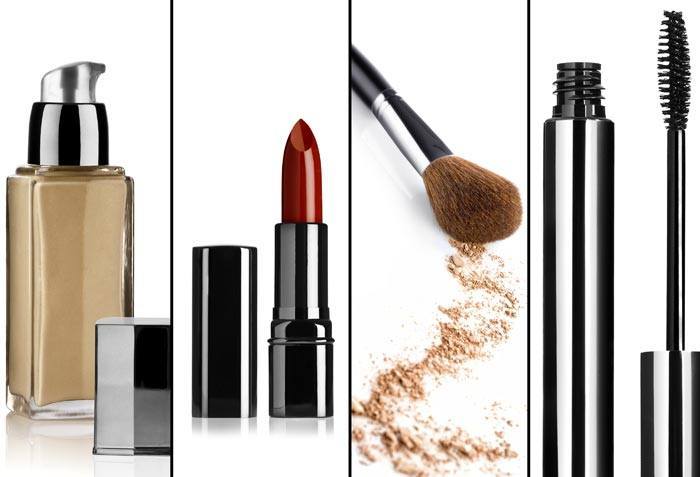 Scenting Beauty Products
Adding a few drops of vanilla essential oil is a great way to perfume and add a pleasant aroma your ho-hum beauty products.
Add a dash of vanilla oil to your cocoa butter lotion for a decadent smelling moisturizer. Vanilla essential oil also works well in unscented soap.
Relieves PMS Symptoms
Many women have found that vanilla essential oil greatly helps to alleviate irksome PMS symptoms such as bloating, fatigue, breast tenderness, cramps, skin problems, and emotional disturbances.
Vanilla essential oil boosts estrogen levels, relieving painful symptoms while also stabilizing menstruation. Meanwhile, the relaxing and sedative effects of vanilla help to calm and reduce hypersensitivity during this hormonal time.
Anti-inflammatory
Inflammation can plague any part of our body and is a common result of many health conditions. Fortunately, the sedative effects of pure vanilla essential oil helps to reduce inflammation, particularly benefiting the nervous, circulatory, respiratory, excretory, and digestive systems.
Meanwhile, the antioxidant effects of vanilla oil help to repair the damage already done by painful inflammation. Those suffering from rheumatoid arthritis take note; the antibacterial and anti-inflammatory properties of this oil may be especially beneficial to alleviating the pain associated with your condition.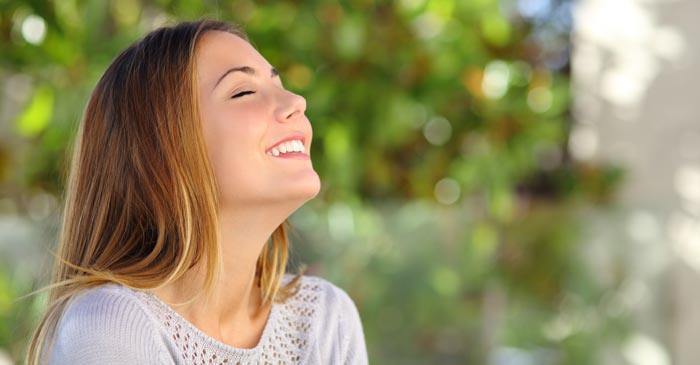 Respiratory Benefits
The calming effects of the vanilla scent have been found to beneficially affect the respiratory system. A French study has found that premature infants that breathed in the scent of vanilla essential oil on their pillows as they slept experienced decreased rates of sleep apnea.
Antidepressant
The chemical composition of pure vanilla essential oil makes it an effective mood booster and antidepressant. This soothing oil has been found to have a calming effect on the brain, helping to reduce anxiety, depression, and anger.
If you're looking for a natural antidepressant or simply relief after a rough day, add a couple drops of vanilla essential oil to your bath and have a relaxing soak.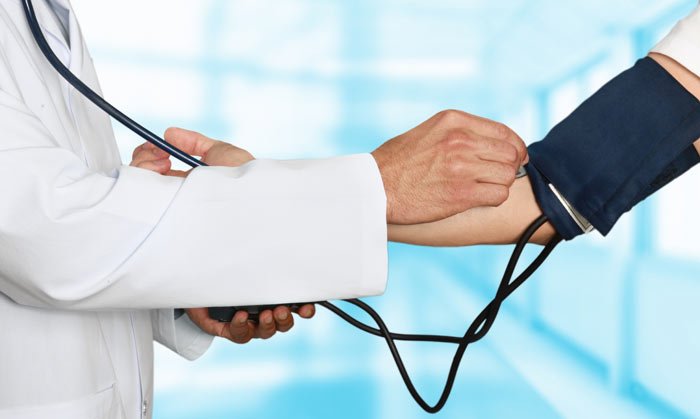 Reduces Blood Pressure
Vanilla essential oils calming and sedative effects are far reaching, going as far to help naturally lower blood pressure. Stress negatively affects all parts of the body, including blood pressure, however, the soothing effects of vanilla essential oil relaxes the mind, eases stress, and in turn, helps with blood pressure.
Having high blood pressure puts you at risk for a heart attack, stroke, and diabetes. By keeping stress levels low, you can help maintain a healthy heart.
Antioxidant
Vanilla essential oil is a powerful antioxidant. Every day, we subject our system to numerous toxins and free radicals, which will overtime, do considerable damage to our bodies.
Fortunately, the antioxidant effects of this oil hunt down these free radicals and neutralize them, protecting the health of our vulnerable cells and immune system. The antioxidants in this essential oil also work hard to fight diseases, infections and to reverse the damage already done to our cells due to oxidation.
Anticarcinogenic
Vanilla essential oil is believed to be a powerful carcinogenic, inhibiting the growth of cancer cells, making it a great preventative step. This oil works to prevent the growth of cancer cells due to its antioxidant properties, killing off harmful free radicals and repairing the damage done to the cells and DNA.
Antibacterial
Surprisingly, vanilla essential oil is an effective way to fight infection. The eugenol and hydroxybenzaldehyde properties work as an antibacterial agent, fighting bacteria that commonly attack the human respiratory system. The antibacterial qualities of this oil also fight bacteria frequently found on our skin, making it a great cure for acne.
Fever Reducer
Vanilla essential oil not only an antibacterial, but it also helps to reduce fever associated with infection.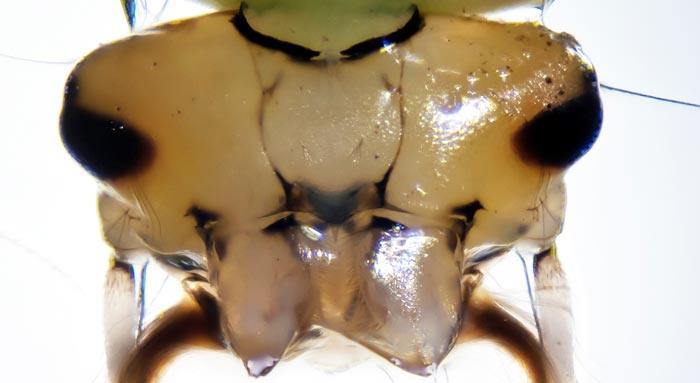 Natural Mosquito Repellent
We love to spend time outdoors during the warm summer months, however, the humidity associated with this time also brings with it mosquitos and stinging, itchy bites. If you're looking for a way to avoid getting bitten up but don't want to use the harsh chemicals often found in insect repellents, consider using pure essential vanilla oil along with a blend of other essential oils to prevent insect bites.
Vanilla is a vital mix to any blend of insect repellents, because it contains vanillin, a compound that slows down the evaporation rate of the essential oils, giving you effective insect protection throughout the night.
Currently, pure essential vanilla oil does not seem to produce any adverse side effects, however, it is not recommended for use by pregnant women or for children.
To ensure that you are not allergic to vanilla essential oil, do a patch test before using.
If you have sensitive skin, it is recommended that you dilute the vanilla essential oil with carrier oil.
Make sure you are buying 100% therapeutic grade pure essential oil from a reputable source. Often, essential oils sold at a discount price contain impurities that may not only compromise the positive effects of the oil, but may be harmful as well.