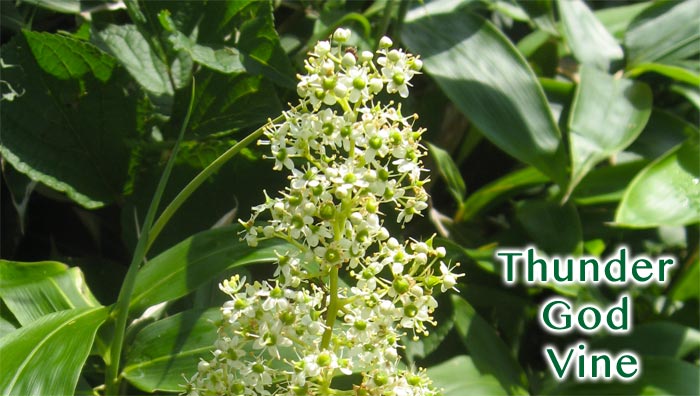 Hot off the presses, there is a new study claiming that Thunder God Vine may eventually be the answer to the obesity problem that has been plaguing the United States for years. A perennial vine native to China, Japan, and Korea, thunder god vine has been used to treat health ailments for more than 2,000 years in traditional Chinese medicine.

Chinese thunder god vine, Tripterygium wilfordii, or léi gōng téng has been the subject of a number of recent research studies including those investigating its use in treating: chronic hepatitis, cancer, ankylosing spondylitis, chronic nephritis, polycystic kidney disease, and certain skin disorders.
The diseases typically addressed by thunder god vine in alternative medicine have ranged from an overactive immune system to treating rheumatoid arthritis. So now that these new findings have come too light, is thunder god vine the miracle cure we have been hoping for?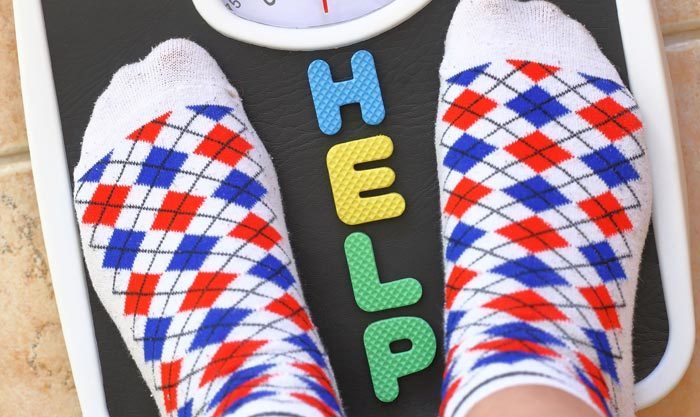 Thunder God Vine and Obesity
A study released this month in the journal Cell, found that a chemical called celastrol, found in the thunder god vine, caused obese mice to lose a significant amount of weight.

The mice that were given celastrol for one week ate 80% less food than the mice that did not receive the compound. After three weeks, mice treated with the compound lost 45% of their body weight, whereas the mice in the comparison group did not lose any weight.
How it Works

Celastrol was shown to increase the body's response to a fat-derived hormone called leptin, which signals to a body that it has had enough food and is full. However, some people lack a sensitivity to this hormone, causing them to overeat and subsequently become obese. Currently, no drugs on the market have been able to address this problem.

In the laboratory mice, celastrol activated this hormone, causing a dramatic weight decrease. Researchers found that along with cutting down food intake, the compound also seemed to lowers the mice's cholesterol levels, which in turn improved their liver function and metabolism of glucose.
If these promising results are duplicated in human trials, Dr. Umut Ozcan, senior author of the study says:
It could be a powerful way to treat obesity and improve the health of many patients suffering from obesity and associated complications, such as heart disease, fatty liver and type 2 diabetes.
Outlook
Despite these promising results, it can be years until the drug is put on the market. The compound has not yet been tested in humans and more research is needed to determine whether or not it is safe.
Thunder God Vine and Rheumatoid Arthritis

Early studies have shown thunder god vine improves the symptoms of rheumatoid arthritis. In a large study funded by the National Institute of Arthritis and Musculoskeletal and Skin Diseases (NIAMS), researchers found that an extract of thunder god vine was more effective in treating patient's symptoms than the traditional pharmaceutical treatment sulfasalazine. Another small study indicated that when applied on the skin, thunder god vine decreased rheumatoid arthritis symptoms.
How it Works
In the study conducted by the NIAMS, thunder god vine was shown to be effective in muting the symptoms of rheumatoid arthritis, such as inflammation and joint pain. Researchers found that the compound caused relief in participants by decreasing swelling and changing the way the immune system responds to arthritis.

Outlook

Thunder god vine has been approved in China for the treatment of rheumatoid arthritis and has been used for centuries to treat inflammation, swelling, and fever. Popular TV shows claim to show that it works.
However, not enough high-quality scientific studies have been conducted to determine if thunder god vine is an effective and safe treatment for arthritis patients in the United States.

Other Uses for Thunder God Vine
In traditional Chinese medicine, thunder god vine has been used to treat patients that suffer from inflammation and over activity of the immune system, such as lupus and multiple sclerosis.
A study published in 2009 found that taking thunder god vine may be beneficial for people suffering from Crohn's Disease, relieving the inflammation in the digestive tract. It is believed that thunder god vine may also be effective in treating heavy menstrual cycles, boils, abscesses, and problems with the kidneys.
It is possible that when taken orally, thunder god vine can be used as a contraceptive in men. Fertility was shown to return about 6 weeks after men stop taking thunder god vine.
However, more evidence is needed to determine if thunder god vine is a safe and effective treatment for these uses.

Safety Concerns
Great care is needed when preparing the extract. If not carefully extracted from the skinned root, thunder god vine can be poisonous. The leaves, flowers, and skin of the root have shown to be toxic and can be fatal if ingested.
 Currently, there are no high-quality thunder god root products being manufactured in the United States. Although a preparation of the extract can be obtained from outside of the U.S., the Food and Drug Administration (FDA) do not approve these products, and therefore there is no proof of their safety.
Side Effects
Just because it is natural does not mean it is harmless. Use of thunder god vine may cause a number of unpleasant side effects. These symptoms include: headache, upset stomach, diarrhea, hair loss, skin rash, and for women it could lead to an excessive menstrual cycle.

Thunder god vine has also shown to considerably reduce bone mineral density in women who take the extract for 5 years or longer.
Additionally, thunder god vine has been found to decrease the sperm count in men. It is even being investigated as a potential male oral contraception.
Not for Everyone
If you are considering taking thunder god vine or any other alternative treatment, it is important to first consult your health care provider, especially if you are already taking disease-modifying anti-rheumatic drugs (DMARDs) or non-steroidal anti-inflammatory drugs (NSAIDs). Thunder god vine is not suitable for everyone and some may want to avoid the extract all together.
Pregnant/breast-feeding women: Taking thunder god vine may lead to birth defects. Not enough clinical trials have been conducted to determine the safety of thunder god vine in breast-feeding women.

It is wise to avoid it altogether until more is known about the herb. Its known effects on menstrual cycle should be enough to dissuade pregnant women from using it altogether.
Women with low bone density: When taken over a period of time, thunder god vine can significantly decrease bone density in women. If you have osteoporosis or are at risk for the disease, it is advised that you don't use thunder god vine.
People with weakened immune systems: It has been shown that large doses of thunder god vine may weaken the immune system. If your immune system is already compromised due to infections such as HIV/AIDS or medications prescribed to decrease the chance of organ transplant reduction, its best to steer clear of thunder god vine. Taking thunder god vine with a weakened immune system can decrease your body's ability to fight off infection.
The Future of Thunder God Vine
Due to limited research, it is too soon to recommend thunder god vine specifically for any treatment. So far, preliminary studies have shown that thunder god vine may be effective in inflammation and pain management of rheumatoid arthritis.

However, more studies need to be done to find out exactly how the extract works. As for thunder god vine and obesity, if this month's findings are any indication, the future is bright.
Although it may be years before researchers can determine how safe and effective thunder god vine is for weight loss in humans, hopes are high.
In following studies, researchers will get down to the cellular level and examine how celastrol increases leptin sensitivity and promotes weight loss. Given the promising nature of these studies, thunder god vine is definitely a treatment to watch out for.

Thunder God Vine-Where to Buy?

Currently there are no available supplements that have the key active ingredients in them. That will not stop unscrupulous people from trying to sell it. As a herbal remedy it is probably ineffective.
The Vine of the plant itself is poisonous and was actually used as a rat poison in the past. Only the outer skin is safe for human consumption. So obviously be careful; its best to wait until reputable companies have products out there.