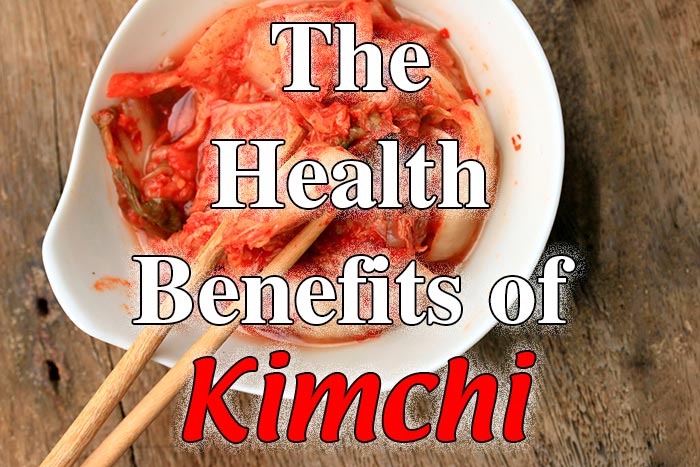 Kimchi! This Korean staple has been around for centuries, however, in recent years, western cultures are discovering the many benefits of adding kimchi to their diet. Kimchi is a fermented red cabbage dish, pickled with vinegar, salt, garlic, chili peppers, and a variety of spices. These ingredients are preserved in jar sealed shut and usually served with soup, noodles, or rice.
---
Nutritional Value
This low calorie, high fiber dish is a powerhouse, nutritional delight as well, loaded with vitamins, A, B1, B2, C, as well as the minerals calcium, iron, and selenium.
That is not all. Kimchi is also packed with powerful antioxidants, gut-boosting probiotics, as well as chlorophyll, carotenoids, capsaicin, flavonoids, and isthiocyanates. So if you are looking for a healthy treat that's low in fat and sugar, consider giving kimchi a try!

Vitamin A
Kimchi is especially rich in vitamin A, a 100-gram serving containing 18% of the recommended daily value. Vitamin A is considered a natural antioxidant and is believed to prevent cancer and heart disease caused by roaming free radicals in the body.Vitamin A is vital to healthy development, especially for embryos and fetuses. Those who want to maintain healthy vision should also make sure to get their daily-recommended dose of vitamin A.
Vitamin C
The far-reaching health benefits of getting enough vitamin C are no secret and fortunately, kimchi is loaded with it. Just like with vitamin A, kimchi contains 18% of your daily-recommended value.A natural antioxidant, the vitamin C content of kimchi protects the body and its cells from free radical damage. Vitamin C also helps to keep your body healthy and in motion by aiding in the production of numerous proteins, particularly collagen.Collagen helps keep your body supple and elastic by maintaining the health of your ligaments, tendons, and blood vessels. Vitamin C is essential for the healing of wounds, not to mention vital for immune support.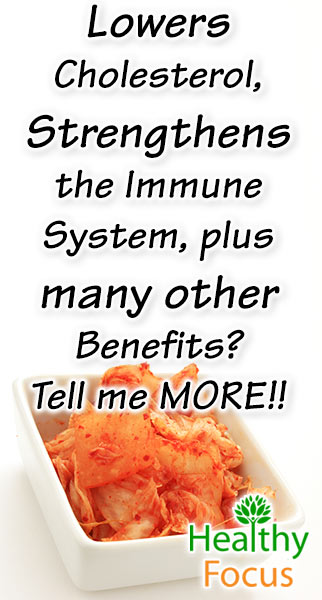 Benefits
Kimchi has a wide range of health benefits that is supported by research and science. Globally, this fermented dish has a reputation as a delicious and easy way to boost your health.
Digestive Health
Due to the fermentation process while preparing kimchi, it is a major natural source of probiotics. Fermenting kimchi not only results in a delicious meal, but it also helps boost the healthy gut flora, namely Lactobacillus, in your digestive tract as well. Lactobacilli not only aids in the digestion process, but it also supports your immune system as well, serving as a strong line of defense against infection.
Kimchi, which is made from cabbage, also detoxifies your body, getting rid of toxins and waste. While the toxins are being eliminated from the intestines, nutrients have a better chance of being absorbed in the body. High in fiber, kimchi also prevents constipation and promotes healthy, stabilized bowel movements.
Prevents Ulcers
The digestive benefits of kimchi also helps inhibit the growth of gastric and peptic ulcers resulting from helicobacter pylori bacteria. A recent study found that the rich lactobacillus content of kimchi blocks harmful pathogens from developing into gastric cancer cells.
Immune Support
Rich in nutrients, kimchi contains a wide range of flavonoids and phenolic components. Meanwhile, the garlic, peppers, and ginger used to preserve kimchi help protect and support your immune system. These tasty ingredients not only give kimchi its signature flavor, but they are also instrumental in fighting infections and in treating flu and cold symptoms.

Antioxidants
Open a jar of kimchi and you will release a powerful army of natural scavengers. The flavonoids and phenolic components used to support your immune system are also a protective shield against free radicals and oxidative damage in the body.
Lowers Cholesterol
By regularly consuming kimchi, it can have a positive effect on your cholesterol levels. Garlic, used to spice kimchi, is famous for its numerous health benefits, and these benefits also translate in this fermented dish.
High in selenium and allicin, these two components help lower cholesterol, and therefore, reduce your risk of developing cardiac disorders, particularly heart attacks and strokes. The selenium in garlic further establishes your heart's health by increasing the strength of the artery walls and preventing an accumulation of plaque.
This added layer of protection prevents heart diseases like atherosclerosis. Studies have also shown that regularly eating kimchi not only helps lower cholesterol, but it also helps maintain healthy blood sugar levels as well.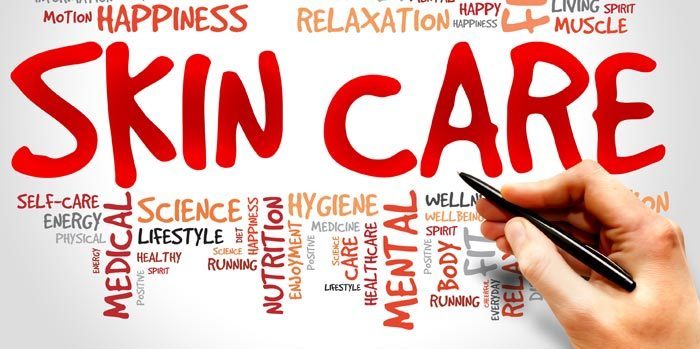 Healthy Skin
The selenium found in the garlic of kimchi promotes radiant, healthy skin. The immune boosting lactobacillus bacteria abundantly present in kimchi helps treat a variety of skin conditions such as atopic dermatitis, a skin ailment characterized by allergies, inflammation, and skin lesions. The lactobacillus content in kimchi helps reduce the inflammation brought on by mite-induced dermatitis.
Fights Obesity
The healthy bacteria lactobacillus promotes healthy bodily functioning and digestion. This beneficial bacteria also helps reduce the chances of obesity by controlling appetite and regulating glucose levels. The rich fiber content allows your body to feel satisfied longer, making it feel full for longer intervals, effectively preventing you from overeating.

Regulate Diabetes
Those suffering from type 2 diabetes have an ally in kimchi. By eating this fermented dish, studies have shown that diabetes sufferers exhibited lower levels of fasting glucose and a better overall glucose tolerance. The study indicates however, kimchi is most effective when consumed with a low-fat diet.
Cancer Prevention
Kimchi is a great diet staple if you want to help prevent the development of cancer. Many studies have found that kimchi is filled with anti-cancer components such as antioxidants, which fight the effects of oxidative stress and beneficial flavonoids, which prevent the growth of cancer cells.
Last, but not least, kimchi contains glucosinolates, an anti-cancer component present in cruciferous vegetables. This anti-cancer agent forms isothiocyanates, which are believed to inhibit the growth of cancer.

Anti-aging
Help turn back the clock by eating kimchi! Chock full of antioxidants, kimchi is loaded with anti-aging properties and vitamin C. A recent study has found that kimchi helps delay signs of aging by reducing inflammation, inhibiting oxidative stress in cells, and suppressing lipid peroxidation. With all of these factors combined, kimchi is a potent anti-aging supplement.
Choosing your Kimchi
There are several varieties of kimchi, which can be daunting to the kimchi novice. There spicy and bland kimchi, some having different spices, vegetables, and methods of preparation. Its fun to experiment with the different varieties and see which one best suits your taste and culinary needs.
It is recommended that you find a kimchi with a good balance of spicy, salty, and sour flavor. To experience the most benefits that kimchi has to offer, make sure you are buying fermented kimchi. Avoid kimchi that contains excess amounts of sodium, preservatives and MSG.
People with high blood pressure may want to be careful when choosing and consuming kimchi. Due to the fermentation process, kimchi is high in sodium. However, there are some varieties that do have a lower sodium content.
If you are new to the wonderful world of fermented foods, introduce them into your diet slowly. Consuming an abundance of fermented food at once may cause temporary digestive upset. By gradually adding kimchi to your regular diet, you will not only have a smoother transition, but you will also help boost your gut health as well. Enjoy!
Typically you can find Kim Chi at the supermarket.  If you want to try and make your own–this Kim Chee Base can be used.  Add Salt, Water and Cabbage and let sit in the fridge for 2 days.