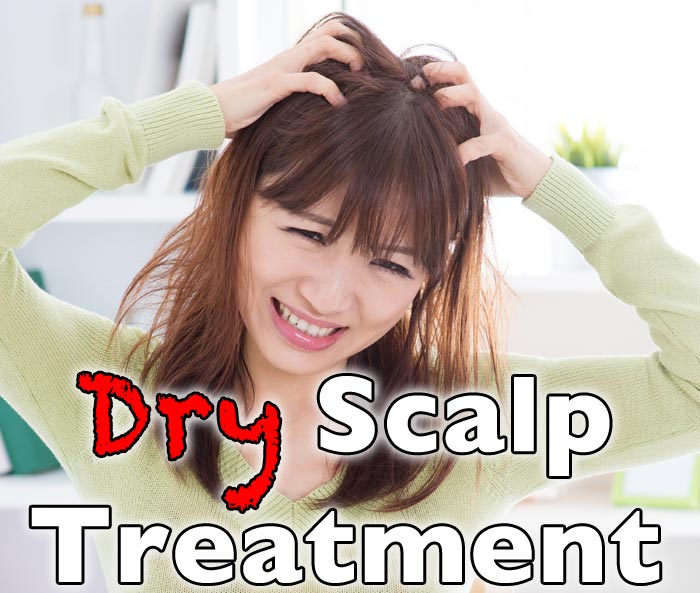 Those judgmental looks; you can feel them as you covertly try to scratch your itchy scalp. But it's no secret as the silvery white flakes cascade down from your hair like little bits of snow, leaving the unsightly evidence on the shoulders of your shirt.
If your hair is misbehaving and your scalp is dry and itchy, do not despair. There are several scalp treatments that you can do at home that work wonders.

What is Dry Scalp?
Itchiness and scaly patches on the scalp that often lead to flakiness characterize dry scalp. These scales and flakes can be caused by over-shedding of the scalp, over-washing your hair, washing your hair with hot water, severe hydration, or simply the change of seasons.


The abuse we inflict on our hair can also be responsible, stripping hair of its natural oils and moisture, leaving the scalp dry. Using poor quality shampoos and conditioner, extensive use of chemical styling products, and heat styling not only damages the hair.
Is Dry Scalp the Same as Dandruff?
The minute people notice white flakes setting up real estate on their shoulders; they reach for the anti-dandruff shampoo. However, dandruff and dry scalp are two different things, and treating one condition when you actually have the other can make things worse.

Dandruff is actually a fungal or bacterial condition that can only be diagnosed by a doctor. Large yellowish or grey waxy, greasy flakes characterize dandruff. These clusters of skin cells may stick to your hair or come off on your brush.

If you use something to treat dandruff on a dry scalp, you may temporarily clear away the flakes, but you are also drying out your scalp even further, which will eventually lead to more flakes down the road.
It is a vicious cycle, so it is important that you are making a correct diagnosis. If you are unsure of whether you are suffering from dry scalp or dandruff, ask your hairstylist or make an appointment with a doctor.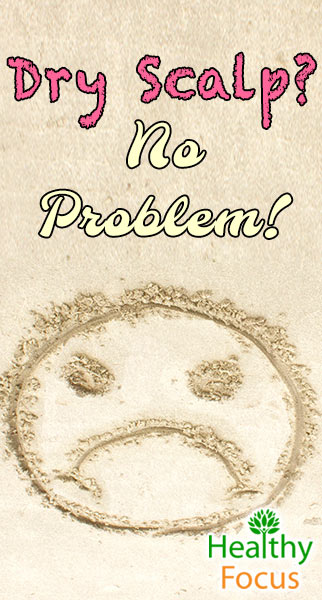 What Can I Do?
Fortunately, you don't have to live in discomfort and embarrassment forever. There are plenty of things you can do to attain a healthy and flake-free scalp.
Drink plenty of water
First things first, stay hydrated. This is especially important in the wintertime. Not being properly hydrated saps the moisture from your skin and scalp, especially if you are moving in and out of heated/air-conditioned buildings. Drinking plenty of water and staying well hydrated makes your body function better overall and your scalp will be able to turn over new, healthier skin cells.
Healthy Diet
Your body needs a balanced healthy diet to function well and your scalp is no exception. Hair is made of proteins and therefore needs protein to develop. By incorporating lean protein such as whole grains, fruit, and leafy vegetables into your diet, you can help ensure the health of your hair and scalp.
Use high quality shampoo and conditioner
Cheap drugstore brands of shampoo and conditioner often contain fillers and harsh cleansing agents that can strip your hair of its natural oils. Your hair and scalp need these oils to stay properly hydrated and healthy. By switching to a moisturizing professional shampoo and conditioner, you can improve the overall condition and health of your scalp.
Before washing, gently brush scalp
Start at your hairline and gently work the brush around your head, making sure to reach all areas of your scalp. By gently brushing your scalp, you will loosen dead skin cells that are getting ready to shed off. These flakes will wash off in the shower. Be sure to use a brush with bristles that are close together and not too hard.
Cut down on styling
Using styling products filled with chemicals and heat to style your hair can take its toll on your scalp. Styling with heat and styling products create a harsh and dry environment for your scalp. Styling your hair may make your hair look great at the moment, however, beware that down the road you will be left with a dry, damaged, itchy mess, so take care!
Can I Treat Dry Scalp at Home?
Yes! Fortunately, there are plenty of remedies you can use at home to alleviate that dry, itchy scalp. Having moisturized, luxurious strands starts with a healthy scalp, so try these remedies to improve the health and life of your hair and scalp.


Tea Tree Oil
For centuries, people of Australia have been using the leaves of the Australian tea tree to treat various skin and scalp ailments. Valued for its natural anti-fungal, anti-inflammatory, and antibacterial properties, tea tree oil treats itchiness and addresses infection that may result from excessive scratching. There are various ways you can use tea tree oil to treat your dry scalp.
Add tea tree oil to your shampoo. Add 10 to 20 drops of essential tea tree oil to a half cup of baby shampoo. Use daily until your dry scalp improves.
Add tea tree oil to your conditioner. By adding a teaspoon of essential tea tree oil to your conditioner, you can inexpensively and quickly fortify your conditioner.
Make an oil scalp treatment. Mix 2 or 3 drops of tea tree oil with a tablespoon of olive oil. Massage the mixture onto your scalp. Leave on for five minutes and then rinse out. By using this treatment daily, the condition of your scalp should improve within a week or two.
Simply buy shampoo and conditioner that contains tea tree oil. Make sure the shampoo you buy is gentle and suitable for your particular hair type.
Honey
Honey naturally contains antibacterial properties and works great when mixed with a natural conditioner.
Combine two parts conditioner with one part honey
Apply to your hair after shampooing. Be advised that honey can lighten your hair so proceed with caution.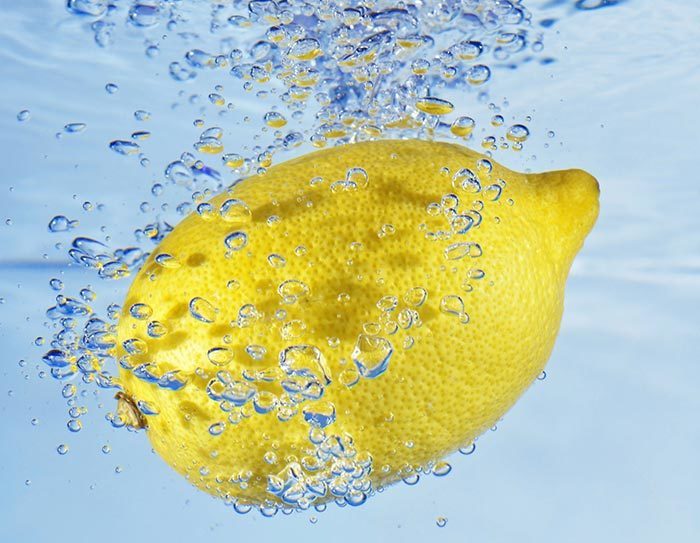 Lemon Juice
Due to its antiseptic properties, lemon juice is a great remedy for an itchy and dry scalp.
Mix lemon juice with yogurt and apply directly on to your scalp before shampooing your hair.
Leave on for 5 minutes and then rinse.
Use this treatment daily until the itchiness and dryness of your scalp clears up.
Apple Cider Vinegar
Apple cider vinegar contains powerful antibacterial and anti-inflammatory properties that can soothe an itchy scalp. Apple cider vinegar is also known to balance the pH levels of the scalp, which also addresses the dryness, and itchiness you may experience from a scalp in distress.
To use apple cider vinegar.
Rinse your scalp with water and allow to air dry.
Mix equal parts apple cider vinegar and water in a spray bottle.
Spray this mixture directly onto your scalp.
Leave on for a couple minutes and then shampoo and rinse with water.
Use this remedy one or twice a week.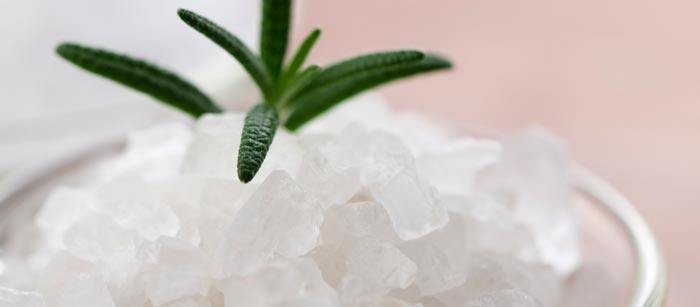 Sea Salt
Studies have shown that sea salt helps to alleviate inflammatory conditions such as psoriasis and improve the overall skin barrier function. To create a sea salt treatment, mix Dead Sea salts or Epsom salt with coconut oil until it forms a paste-like consistency.
Gently rub the mixture onto your scalp
Leave on for a few minutes and then rinse.
The coarse grains of the salt will help remove the dead skin cells and will wash away when you rinse with water. Depending on the severity of your scalp condition you can use this treatment daily or once a week.

Oatmeal
Oatmeal is a known skin soother that can also help alleviate a dry, itchy scalp. Applied daily, oatmeal can help ease inflammation associated with dryness or psoriasis.
Mix uncooked oatmeal with a bit of water until it mixes into a paste.
If you want to help loosen the scales on your scalp, you can also add a bit of olive oil.
Apply the paste to your scalp and leave on for 10 minutes before rinsing.

Aloe Vera
The moisturizing properties of Aloe Vera relieve itchiness and excessive dryness. To experience the benefits of Aloe Vera, spread either fresh Aloe Vera or Aloe Vera gel onto your scalp with your fingers. Leave on for 10 to 15 minutes and then wash your hair with a mild shampoo.