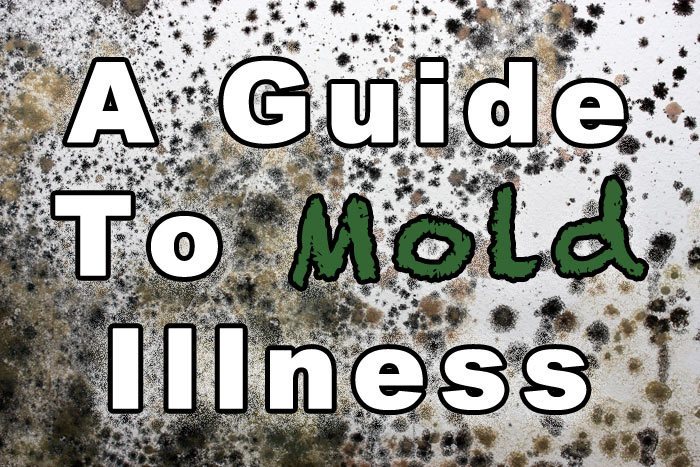 Mold Illness
Mold can lurk anywhere, outdoors or in your home-malevolently growing beneath the surface. Those with a weak immune system may experience some symptoms and allergies, while others may not. Many types of mold, including mildew, may exist in your home, particularly in humid, damp, warm environments.
If you've discovered mold in your home or have been suffering from chronic allergies, below is a general primer on how mold may be affecting your home and your health. If you suspect that mold is the result of your illness, get a mold specialist in your home to take care of the problem and see a physician about addressing your illness.
Mold Allergy
If mold is making you sick, you can suffer a number of allergic reactions. Mold allergies may cause the immune system to go into overdrive, causing it to go into super defensive mode when you inhale mold spores. A mold allergy may mimic other allergies, making your eyes itch, making you sneeze, cough, or a variety of other symptoms that can leave you feeling miserable.
In some people, a mold allergy may restrict breathing or even lead to asthma. If you've been diagnosed with a mold allergy, the best bet is to limit your exposure to the mold responsible for causing the allergic symptoms. If this is not possible, your physician can prescribe you drugs that can help keep the mold allergy symptoms under control.
Symptoms of Mold Illness
Mold illness may produce the same symptoms and signs of other allergies that affect the upper respiratory systems. Depending on the state of your immune system, mold illness symptoms can be anywhere on the spectrum from mild to severe. These symptoms may even vary from person to person.
Some people experience mold illness symptoms constantly throughout the year while others may only experience symptoms while the weather is warm and damp. If you believe you are suffering from mold illness, your symptoms may include some of the following:
• Watery eyes
• Redness of eyes
• Itchy nose, throat, and eyes
• Cough
• Postnasal drip
• Stuffy or runny nose
• Sneezing
Asthma
As mentioned above, a mold allergy can lead to breathing problems or even asthma. An asthma attack my occur if a person already diagnosed with asthma is exposed to mold. Certain molds may lead to a severe asthma attack. If you think your mold allergy has led to the development of asthma, see a physician right away. The signs and symptoms of asthma are:
• Chest tightness
• Shortness of breath
• Wheezing
• Coughing

Causes of Mold Illness
Mold illness is very much like other allergies in that it triggers an overactive response from a vulnerable immune systems. When you are exposed to mold and inhale the spores, your body registers them as harmful invaders and instantly takes measures to fight them off.
The development of these antibodies cause your body to experience allergic symptoms. Every time you inhale these tiny airborne spores, your body is at war. This can grow tiresome, as the allergic symptoms may leave you feeling miserable.
Unfortunately, your body has a great memory, which sometimes works against you. Once you've removed yourself from the mold-laden area, your body already has the mug shot of the invader memorized, causing your body to constantly create antibodies to protect you from future mold invasions.
These preventive measures cause your body to release protective substances like histamine. Histamine an incredible amount of allergic symptoms, like a runny nose, or red, watery, itchy eyes.
Other Mold-Related Illnesses
Mold in vicious in not only does it invade your home and cause allergies, but it may produce other illnesses too. These illnesses may not cause the allergic symptoms listed above, making it a bit trickier to diagnose. Mold illnesses and infections may cause:
• Skin irritation
• Pneumonia
• Flu-like symptoms
People Most at Risk for Mold Illness
There are several factors that may cause a person so suffer from a mold illness or experience a worsening of allergic symptoms. These factors may include:
Genetics: People that have a family history of asthma and other respiratory problems may be more susceptible to developing a mold illness.
Poor Ventilation: Living in a house with poor ventilation can create or exacerbate mold allergies. Poor ventilation of moist areas, such as kitchens, bathrooms, and basements can harbor mold.
High Humidity: If your home humidity level is at 60% or higher, you're more likely to have mold growing in your home.
Living or Working in Damp Buildings: If you're living or working in a building that has been exposed to high amounts of moisture from leaky pipes, floods, or storm damage, there is an increased probability that mold may be lurking within its depths.
Constant Exposure to Mold: Some occupations cause a person to constantly be exposed to high amounts of mold. These occupations may be: furniture repair, baking, logging, carpentry, millwork, farming, dairy work, winemaking, etc.
Removing Mold from Your Home
If you're suffering from mold illness, you need to eliminate the mold from your home as fast as you can. This may require the assistance of a specialist. However, if you see visible signs of mold in your home, you can get rid of it. The first step is finding a person who is not suffering from mold illness to clean up the problem.
While suffering from mold illness, trying to clean it up yourself may further complicate your illness. However, if you do clean it yourself, be sure to wear a mask, goggles, and long, rubber gloves. To clean the mold, use a solution of 1-ounce bleach and 1 quart of water to scrub the area.
Types of Mold
There are many different types of molds out there and not all of them may make you sick. Mold can be found anywhere—inside or outside. A mold's favorite atmosphere is in humid, warm, damp places. In a person's house, they are most likely to find mold in their basement or their shower stalls. However, mold can live in any damp place. For instance, if you've had a leak in your ceiling or walls, mold can be growing, sending its spores into your airspace.
The mold growing in your home may sometimes be referred to as mildew. This particular kind of mold is grayish or white in color and is most often found in the bathroom or the shower. There are other types of mold that may be hanging around your home.
These indoor molds are: Aspergillus, Cladosporium, Alternaria, Penicillium, and Stachybotrys atra, which is commonly known as black mold. Black although less common in homes, is one of the more invasive strains. It is greenish-black in color and has a tendency to grow on the following household surfaces: fiberboard, gypsum board, wood, paper, lint, and dust. Other types of mold may be hiding in other surfaces, such as your carpet or even your food.
You can recognize mold by its color, musty smell, or as spots on various surfaces.
Mold is even more abundant outdoors, especially is dark, moist places, or places where plants are decomposing. Mold is a friend to the decomposition process, helping to break down organic matter. This organic matter may include leaves, plants, compost, and dead trees.
Mold in the Home
We really need to be aware of indoor mold, because it may a lasting effect on your health. We've already established that the most popular site for mold growth is in your shower stall or basement, but we should explore the other areas mold can be found in your home. The bottom line is that mold can grow anywhere that has been exposed to moisture and not properly dried. Some areas that may be harboring mold are:
• Carpet
• Furniture
• Under the sink
• Areas surrounding plumbing
• Drywall
• Ceiling tiles
• Roofing
• Ductwork
• Wallpaper
• Paneling
Outdoor mold may invade your home as well. Mold can enter the home via open windows, vents, and doors. Our bodies and animals may also transport outdoor mold indoors. Mold can attach itself to our clothing, shoes, and pets.