What is Lemon Verbena Oil?
The sunny, citrus aroma of lemon verbena essential oil is more than just an invigorating scent. In fact, it boasts numerous medicinal benefits ranging from aiding in digestion to reducing muscle spasms.
Extracted from the Aloysia Citrodora plant, lemon verbena oil is steam distilled from the leaves of this plant, which is indigenous to the rainforests of Chile. If you are looking for an uplifting essential oil with a variety of uses and benefits, lemon verbena may be the essential oil for you.
Properties of Lemon Verbena
Lemon verbena essential oil has a number of therapeutic properties which gives it a very wide variety of health applications. Among its many properties, it is anti-inflammatory, antibacterial, anti-parasitic, antiviral and antispasmodic.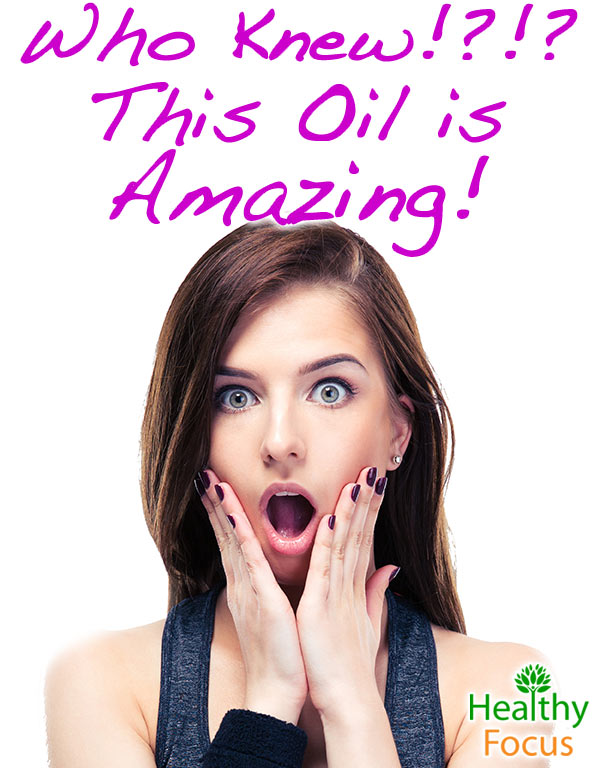 Benefits of Lemon Verbena Essential Oil
1) Aromatherapy
Put a couple drops of lemon verbena essential oil into your diffuser and burn that midnight oil! This oil will help you remain focused and open your mind up to absorbing and retaining information. Make sure not to use citrus essential oils in an ultrasonic diffuser. Citrus essential oils can damage parts in ultrasonic units.
Lemon verbena is great for boosting your concentration and keeping you alert. Or if you're simply looking for a mood booster and a way to lift listless spirits, this citrusy scent will push those blues away.
2) Anxiety
With all the pressures of modern life, anything that can reduce stress and anxiety is a welcomed relief. Fortunately, inhaling the scent of lemon verbena essential oil is a great way to maintain your zest for life.
Made as a tea, lemon verbena essential oil contains antioxidant compounds that will bring balance to the hormones in your body, restoring harmony and calming frazzled nerves. Those who suffer from chronic stress may find that a daily cup of this tea to be a welcome respite.
3) Fever Reducer
Historically, in South America, lemon verbena was celebrated for its medicinal effects. Today, it is still known for its affects in reducing fever. This essential oil encourages sweating, which will cause the fever to break and to promote the healing of inflammatory conditions.
The pale yellow oil is also known to help fight colds. So if you are feeling under the weather, make this essential oil into a soothing tea and enjoy its healing effects.
4) Digestion
By consuming the tea made from lemon verbena essential oil, you can expect relief from gastric pain and intestinal spasms. Aiding the digestion process, this tea will help alleviate flatulence, indigestion, stomach cramps, and nausea.
The herbal properties help calm an upset tummy, giving relief to turbulence, cramping, and bloating. If you frequently suffer from digestive upset, consider having a cup of lemon verbena tea after meals or anytime you're experiencing a stomach upset.
5) Low Calorie Hydration
In order to maintain healthy organ functioning, its important to stay hydrated. If you're looking for a way to get your six to eight glasses of fluids a day but are scared of its caloric impact, consider having lemon verbena tea.
Drinking lemon verbena as a tea will keep you hydrated while only clocking in at about two calories per serving.
6) Congestion
If you're suffering from a cough, lemon verbena essential oil contains expectorant properties. By drinking this oil made as a tea, it helps to loosen up the mucous clogging up your passageways.
This tea not only helps to relieve cough associated with congestion, but it also helps eliminate phlegm, which can be packed with bacteria and other harmful pathogens. Consuming this tea is a great way to speed up the recovery process and to protect you from getting sick in the first place.
7) Immunity
When our bodies break down and we get sick, the culprit responsible for the breakdown is usually oxidative stress. Oxidative stress affects our bodies due to free radicals that attack our organs and compromise our immune system.
The immune system becomes overwhelmed when it has to fight against cell mutation and illness from a stress rattled body. Fortunately, lemon verbena essential oil has been found to lower oxidative stress levels by promoting white blood cell activity, which is vital to fighting illness.
Lemon verbena essential oil takes a two-pronged approach; it not only directly addresses the immune system, but it also improves our overall health by helping us to relax and to lower stress levels.
8) Anti-Inflammatory
Lemon verbena essential oil is great for those of us who have bodies that are suffering from the normal wear and tear of living. We are constantly using our joints and muscles, and after a while, their functioning can start to break down and suffer from inflammation.
Those who suffer from arthritis or who simply have achy muscles can benefit from inflammation reducing properties of lemon verbena essential oil. The antioxidant properties of this oil have shown to directly reduce joint pain, speed up the healing process of joint-related injuries, and to help improve mobility.
9) Sports Massage
Lemon verbena essential oil protects against muscle damage. Studies have found that people that took lemon verbena as a supplement with their regular diet minimized the amount of muscle damaged suffered during workout.
Used in sports massage, lemon verbena essential oil promotes the healing of weak connective tissues, reduces lactic acid build up, and tones muscles. If you consistently work out and suffer from achy muscles, this will not only work as a pain reliever, but also prevent any further damage from the trauma of sports related injuries.
10) For Skin disorders
You can use lemon verbena oil to simply make your tired skin more beautiful and healthy but it is also an excellent weapon in the fight against various inflammatory skin complaints like acne, eczema and rosacea.
For Acne
Many people suffer from acne especially during their teenage years and while it is not an especially dangerous condition, it can certainly be an embarrassing one at a sensitive stage of your life. Try adding lemon verbena essential oil to your skin care routine instead of relying on chemical remedies that often make your symptoms worse.
For Boils and Cysts
Lemon verbena essential oil can also be used to treat stubborn boils or cysts. Simply dilute the oil with a good quality base oil and then apply the mixture to the affected area.
For Eczema
There is no scientific proof that it can work but many people swear by the healing abilities of lemon verbena oil when it comes to eczema. Before applying it to your skin, you should mix it well with a suitable carrier oil.
I recommend virgin coconut oil which is itself an excellent antibacterial oil that can do a great deal to relieve your skin condition. Adding a few drops of lemon verbena will only serve to magnify its effect.
11) Complexion
Lemon verbena essential oil provides numerous benefits to treat skin ailments and to beautify your complexion. Lemon verbena essential oil, used in a compress, can help reduce puffiness, particularly around the eyes.
This herb is also known to cleanse and tone the skin. If you are looking for an emollient, lemon verbena essential moisturizes and softens the skin, giving a radiant glow and a more youthful appearance. Add this essential oil to your daily skin cleaning routine to add balance, beauty and moisture to skin ravaged by the elements.
12) Hemorrhoids
Lemon verbena essential oil may help relieve the symptoms of hemorrhoids when it is applied topically to the affected areas. Essential oils are an especially good natural treatment for hemorrhoids and lemon verbena is just one of many oils that people find effective.
Lemon verbena can help prevent the swelling and itchiness associated with your hemorrhoids and can destroy any bacteria that may be lingering around the affected area.
To treat hemorrhoids with lemon verbena essential oil, combine your essential oil with some coconut oil and apply to your affected region with a cotton pad several times each day..
13) Fragrance
By adding a couple drops of lemon verbena essential oil, you can add a lovely, bright scent to your beauty products. Add a few drops to your unscented moisturizers to double its moisturizing properties while also boosting your mood.
Lemon Verbena can give you a positive mental attitude, preparing you for the rest of the day. Lemon verbena oil also has antibacterial properties, making it a great addition to unscented soap or adding a couple drops for a cleansing, spirit-lifting bath.
14) Insecticide
Lemon verbena essential oil contains both antibacterial and antimicrobial properties. This makes it an effective insecticide, great for disinfecting both your body and environment. You will find that many commercial cleaning products use lemon, however, it's not just for its pleasant scent.
This essential oil kills bacteria and viruses, protecting you from illness and keeping a clean, fresh scented home.
Lemon Verbena Essential Oil Side Effects and  Considerations
Before consuming and using lemon verbena essential oil or any other essential oil, always consult your physician.
To ensure you are not allergic to lemon verbena essential oil, to a patch test on your skin before using.
When applying topically, always mix lemon verbena essential oil with a carrier oil.
Lemon verbena essential oil can increase photosensitivity, so avoid the sun after applying the oil.
When consumed in high doses, the leaves of the lemon verbena plant can cause nausea, so limit the amount of lemon verbena oil you ingest.
Lemon verbena essential oil is not recommended for the consumption and use of children, pregnant women, or women who are breastfeeding due to the significant citral content. Animal studies indicate that high doses of citral can negatively affect the development of the fetus.
Those who are suffering from a chronic disease should consult with a doctor before consumption or use of lemon verbena essential oil.
Take note of diffuser manufacturer warnings and recommendations when using any citrus-based essential oils.
L

emon verbena essential oil might interfere with metabolizing medications, blood pressure medications, antidepressants and diabetic medication

. Be especially careful when using lemon verbena in conjunction with diabetic medication as according to research on animals

large doses of citral might lower blood glucose and increase insulin sensitivity.
Research into the Therapeutic Effects of Lemon Verbena Essential Oil
Up to the time of writing, there have been several scientific studies exploring the effectiveness of lemon verbena essential oil.
1. As an anti-parasitic
Research carried out in South America which was published in 2012 found that oral administration of lemon verbena essential oil had a significant effect of the parasite Trypanosoma cruzi in mice reducing parasitemia or the number of parasites by 85%.
T. cruzi is the cause of the serious, life threatening illness Chagas disease. Researchers concluded that lemon verbena essential oil at a dose of 250mg was an effective treatment for the T. cruzi parasite and also observed a reduction of inflammatory cell infiltration in the heart. (1)
2. Helicobacter Pylori
Helicobacter pylori is a bacteria which grows in the digestive system that can attack the lining of the stomach. After some time, this bacterium can cause ulcers within the small intestine and can even lead to more serious complications like stomach cancer.
It is very common with around two-thirds of the population thought to carry it. Although greater access to clean water and better eating habits is having some effect, it is still a cause for great concern worldwide. Research conducted on mice in Japan observed that lemon verbena essential oil destroyed the helicobacter pylori virus.
The same research showed that unlike antibiotic treatment, the subjects did not become resistant to the essential oil treatment. The researchers concluded that lemon verbena essential oil was a promising potential new treatment against helicobacter pylori. (2)
3. Dengue Fever
Dengue is a common and acute illness transmitted by mosquitoes which causes hemorrhagic fever. The disease varies in severity from mild to very severe and is responsible for more death and illness worldwide than any other single viral disease.
Between 50 and 100 million dengue infections happen each year in tropical regions causing around 25,000 deaths.Research conducted by a Brazilian team in 2010 found that the essential oil of lemon verbena prevented the replication of the dengue virus prior to cell absorption though no antiviral effects occurred after absorption.
The results indicated that the essential oil had an inhibitory effect during cell absorption and penetration but not after the virus has already penetrated he cell. The authors concluded that topical application of the oil to prevent infection immediately following mosquito bites should be explored further. (3)
4. Candida
Candida is a common fungal infection caused by yeast responsible for the greatest number of worldwide yeast infections. Lemon verbena essential oil is one of a number of essential oils that holds a great deal of promise in the treatment of candida.
A study published in 2005 reviewed the effects of 35 medicinal plants for their anti-candida effects and found that 13 of them including lemon verbena were highly effective. (4)
Studies have showed that lemon verbena essential oil is effective against several strains of candida including candida albicans, candida glabrata and candida parapssilosis and that this and other essential oils offer a promising future treatment possibility.
(1) http://www.ncbi.nlm.nih.gov/pubmed/22510908
(2) http://www.ncbi.nlm.nih.gov/pubmed/12752733
(3) http://memorias.ioc.fiocruz.br/issues/past-issues/item/345-virucidal-activity-of-colombian-lippia-essential-oils-on-dengue-virus-replication-in-vitro
(4) http://www.ncbi.nlm.nih.gov/pubmed/15707770