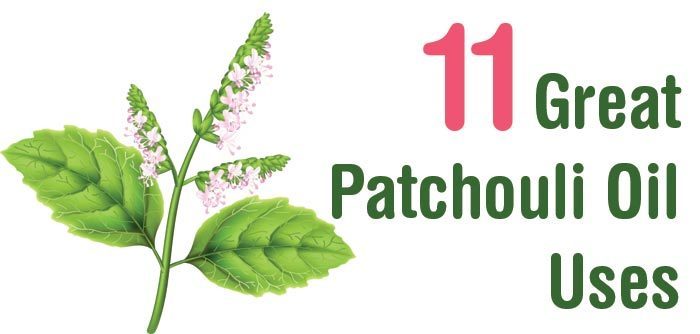 The Uses of Patchouli Essential Oil
Not everybody is so keen but I have always loved the smell of patchouli. The fragrance of this oil very much reminds me of my university days even though I am too old to remember the original hippy movement that popularized the scent.
Patchouli was a popular scent back then and was often used as a deodorant by students who preferred not to wash their clothes or even their bodies at times. These days patchouli is still commonly used in aromatherapy, perfumes and cosmetics. Patchouli oil's main active compounds include a high percentage of sesquiterpenes which provide it an array of medicinal properties and numerous health benefits.

These properties make patchouli oil a valuable tool against a number of illnesses and complaints.
Patchouli essential oil is extracted from an evergreen plant "Pogostemon cablin" native to Asia, which is closely related to mint, sage and lavender.


Unlike many essential oils, like a fine wine, patchouli improves with age. The aroma actually gets richer and smoother over time. Patchouli oil has been used therapeutically in Asian cultures like India and China for centuries. This oil was once thought so valuable that there are stories of early Europeans trading a pound of the plant for an equal weight of gold.


In Asian cultures today, patchouli is still a popular oil and is typically used to treat skin complaints like eczema and dandruff and as an aphrodisiac. Patchouli essential oil has many medicinal properties including antiseptic, anti-inflammatory, antifungal and astringent qualities and can be used to remedy a wide variety of health related conditions.

Patchouli Oil Uses

1. Uplifts Mood
Are you feeling blue, lonely or generally stressed out, then patchouli oil may well be worth a try.
The aroma of patchouli oil can work wonders on the mind and it also possesses calming and sedative qualities that can help you through periods of stress, anxiety or panic.


Patchouli essential oil helps release serotonin and other hormones like dopamine which can positively affect a number of conditions related to mental wellbeing. Because of its natural ability to enhance mood and raise the spirits, patchouli oil is often used to combat bouts of sadness and depression.
There are several ways that you can use patchouli essential oil for anxiety or depression. You could inhale the oil directly from the bottle or add a drop or two to your hands and cup them over your mouth and nose. Another option is to diffuse patchouli essential oil several times a day or throughout the night.

2. Arthritis, Gout and other Inflammatory Conditions
Patchouli essential oil has anti-inflammatory properties and is often used to combat inflammatory complaints and soothe irritation. It has a number of possible applications for inflammatory skin conditions as well as the potential to ease the painful symptoms of rheumatism and gout.
3. Wounds and Ulcers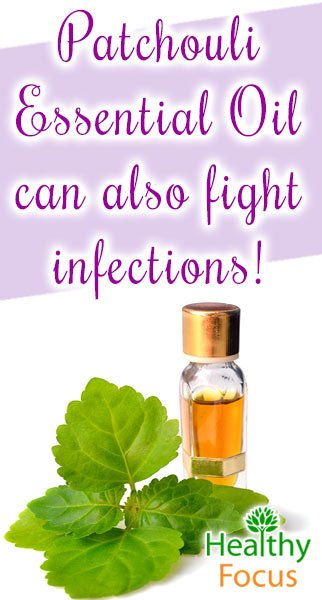 Because of its potent antiseptic properties, patchouli essential oil can be used on minor wounds, ulcers or insect bites to protect against infection. Left untreated, minor scratches or wounds can become infectious and even septic which makes patchouli essential oil a safe and natural alternative to prescription medications and one of the best reasons you could have for adding patchouli oil to your treatment cabinet.
4. Skin complaints
Patchouli essential oil is known to be effective as a treatment for a number of problematic and sometimes painful skin conditions such as eczema, psoriasis, acne and dermatitis. If you want to treat your skin complaint with patchouli essential oil, dilute it with a suitable carrier oil or add a few drops to your soap or body cleanser and massage it gently into the affected areas a few times a day.

5. Fungal conditions
Like many essential oils, patchouli has antifungal properties, which are medicinally beneficial in treating a variety of fungal complaints. Patchouli essential oil inhibits the growth and spread of fungus and can be used for common complaints such as athlete's foot and jock itch.

Dilute your patchouli essential oil with your choice of carrier oil and apply it directly to the affected areas of your skin or add 5 or more drops of patchouli oil to a hot bath and take a long soak when you feel the need.
6. Aphrodisiac
I am always a bit skeptical when I hear that a product can increase your libido but patchouli oil has a reputation for its ability to increase your sex drive that might owe something to its long history. Patchouli essential oil has been used in India for centuries in Tantric sex practices but I remain cautiously skeptical.

While I remain unconvinced, patchouli essential oil is said to work on a number of male and female sexual problems such as impotence, sex related anxiety and low levels of libido.
So if you want to try getting in the mood for love; get out the diffuser or make your own massage oil, it certainly will not hurt to try.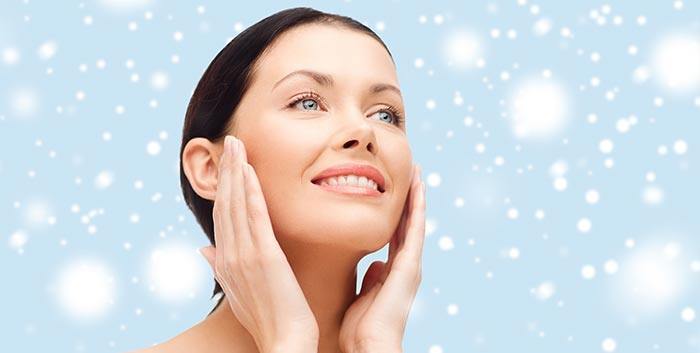 7. Tightens skin
Patchouli essential oil can help to strengthen muscle tone and tighten the skin owing to its astringent qualities. The astringent property of patchouli oil can help prevent your skin from sagging, and protect against muscles which are very common signs of aging. A very good friend of mine gets regular massages with a patchouli oil blend and swears by its toning properties when in the hands of a good masseuse.
8. Hair Care
The astringent properties mentioned above also help patchouli essential oil to strengthen the hair follicles and protect against hair damage and even hair loss. You can also use patchouli oil if you suffer from dandruff or oily hair.
Add 2 or 3 drops of essential oil to your shampoo and wash and rinse as normal or massage the oil into your scalp and let it sit for 20 to 30 minutes before rinsing it out.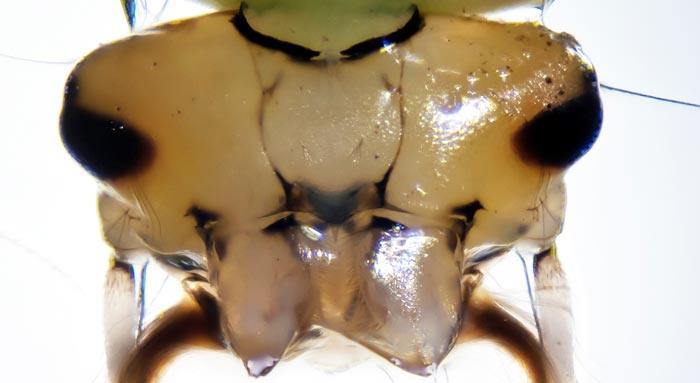 9. Bug repellant
I am always happy to discover that something works as a natural insect repellant. It is dusk as I am writing this article and the mosquitos are out in their usual rainy season droves. Patchouli essential oil has been used to ward off the insects since ancient times and can be used in sprays, diffused or applied to your clothing and bedding to keep the insects at bay.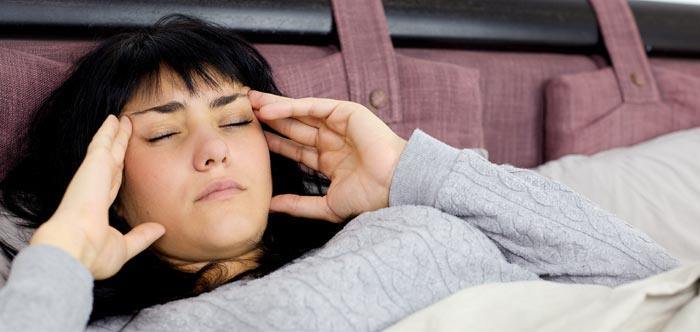 10. Colds and flu
Patchouli essential oil is said to enhance your immune system and be able to protect the body against common colds influenza and other complaints resulting from poor immunity. Patchouli essential oil can also fight infections to help to ease the symptoms of fever and reduce the body's temperature.


11. Diuretic
Patchouli essential oil is a natural diuretic and can be used to help the body with bloating caused by water retention. As a diuretic it can increase the frequency and quantity of urination helping you to keep your weight under control and detoxify your body.
---
The bottom line is that patchouli essential oil is often overlooked and is almost definitely underrated. While it can be used for its deodorizing quality, it is so much more and its therapeutic qualities deserve credit.
Patchouli essential oil is considered to be safe to inhale directly or diffused.
Unlike most essential oils, patchouli can be applied directly to the skin but you should exercise caution and be sure to do a spot check first. To be on the safe side, it is probably wise to dilute patchouli essential oil with a carrier oil before you apply it.There are a number of good carrier oils that you can consider using and mixing will ensure that your patchouli oil goes further. Another option is a to use patchouli oil as part of a blend of essential oils
Pregnant women should consult their medical professional before using patchouli oil.
In large quantities, patchouli oil might suppress the appetite and cause photosensitivity.